When PM Modi ji announced Janata Curfew on March 22, 2020 to fight coronavirus, and citizens followed his call countrywide, the streets were deserted that Sunday. Seeing the visuals in the news, I told my father that this was how the streets looked when Ramayan and Mahabharat used to be telecast on Doordarshan in the late 80's.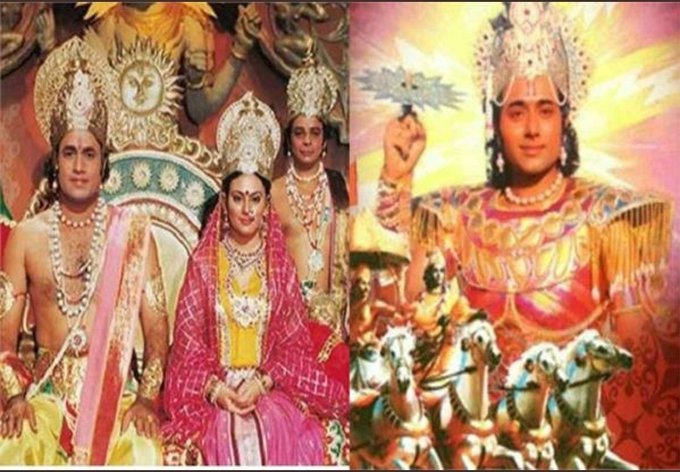 I was in school and I remember how the whole family used to be glued to the screens when these shows were telecast. My grandparents, both from my paternal and maternal side, were particularly happy.
My maternal grandparents were seated in their chairs much before the shows were to start, and asked everyone - all my uncles, aunts, cousins and us (when we were around) to come. If anyone was missing, she/he would be called. It was like an alarm or school-bell to signal presence and alertness to imbibe the precious lessons.
The scene in my paternal grandparents house was not much different. They used to also invite all the 'khalasis' (workers) and household staff and all watched together as the extended family-members in the huge hall.
Everyone looked forward to the screening. These were truly mega-family shows. They brought together family members of different ages, and they all enjoyed watching the shows together.
They were popular with all, especially all the elders of the family, who advised everyone to watch.  Their wishes were the family's command.
Also, there was no alternate channel for choice/competition, and thus no jostling for the remote or flipping channels!