Odisha, a state in eastern India, gets cylonic storms as visitors regularly.
The Supercyclone of 1999 wrecked large scale devastation. Thereafter, the
recent cyclones namely-Cyclone Phailin in 2013, Cyclone HudHud in 2014, Cyclone Titli in 2018 etc are still fresh in our memory.
Now the state is on high alert as an extremely severe cyclonic storm "Fani" is slated to hit the Odisha coast in Puri district on May 3rd.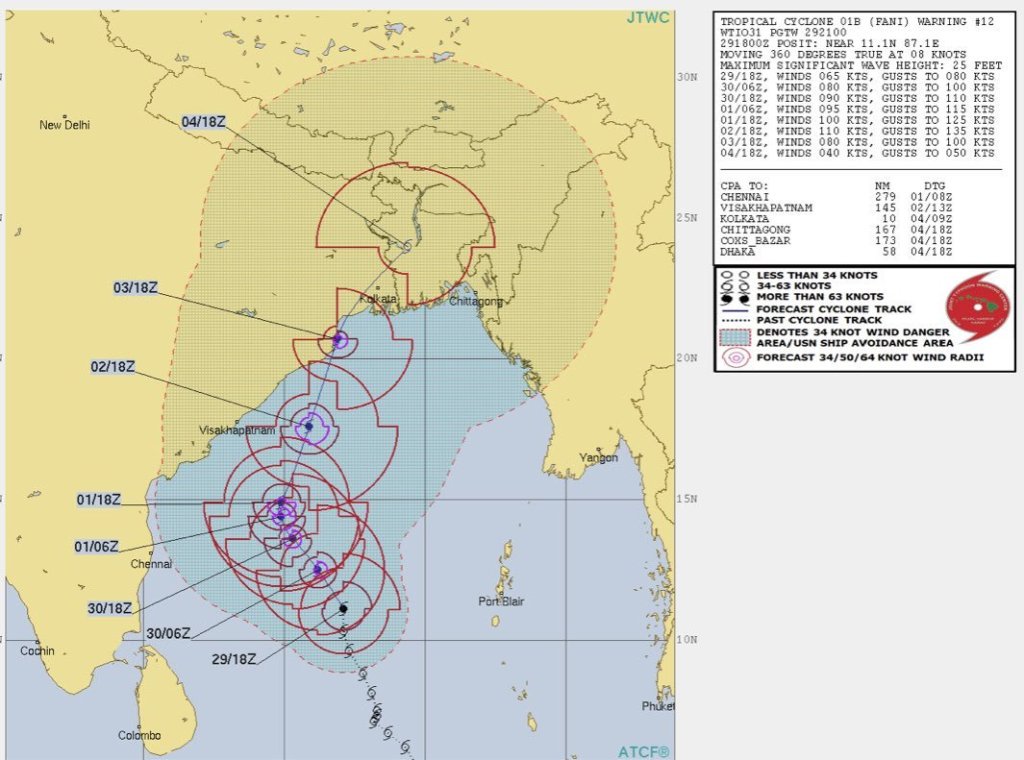 The Indian Meteorological Department (IMD), Ministry of Earth Sciences, India, has issued warning about Cyclone Fani.