I get very disturbed when there are natural calamities. Who doesn't get affected?
The memories of Cyclone Phailin, in Odisha on October 12th, exactly a year ago, are still fresh in my mind.
The effects of any natural calamity like a cyclone is devastating. It incurs a lot of pressure on our administrative machinery and takes a toll on general public & development...
We lose a lot of time and resources...
When I first heard the name
of the latest cyclone
- HudHud
, being the HUGE Hindi Movies Fan that I am, I remembered the title song from the Salman Khan starrer-
Dabangg.
In Hindi, the word
Dabangg
means fearless.
No doubting the power of Cyclone
HudHud Dabangg.
It had
started making its presence felt much before its arrival.
"Coming Soon to Odisha & AP. Nature's Production & Direction-From the makers of Phailin."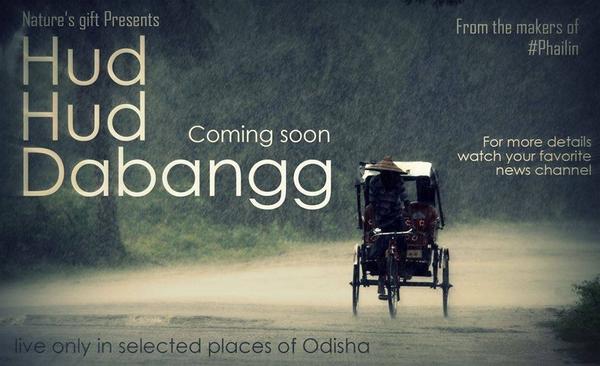 Sadly, we had no choice but to anxiously make preparations for HudHud's visit.
Quite unlike a Blockbuster Hindi movie that we actually look forward happily & make advance reservation...
I got very angry. I imagined I had superpowers & enough strength to knock-out HudHud...
Yes, I imagined myself as
Mary Kom
punching the opponent HudHud in the boxing-ring...
I shared my thoughts via a Limerick in Twitter-
Wish I had a HUGE hood!
Bash it up & render it weak.
Neither Odisha nor AP it can seek!
That would be so good!
Recently my Blogger-friend & Soul-sister, Shweta Dave shared her cool Limerick- What did you think on her Blog & I was inspired to compose another Limerick so that I can share it with her!
Here is my Limerick, Shweta!
I got the following rhymes as reply to my above HudHud Limerick tweet
:
Amrita, your words were prophetic.
HudHud indeed trends on Twitter now & hogs the media & mindspace today.
Now
#
HudHud
#
Cyclone
plays spoilsport

We had visited Vizag last week.
It was lovely to see the Sunrise

.
We had a great experience at
Simhachalam
Temple last weekend.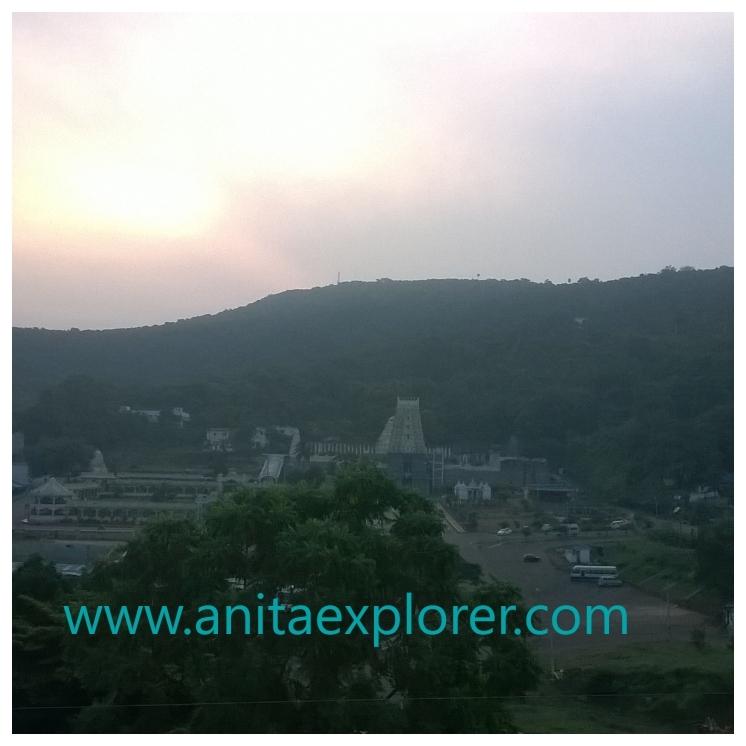 May the Lord save us from natural calamities.
May there be no disasters in our cities.
Lord Nrusinghanath is the presiding deity of the Simhachalam Temple, Visakhapatnam, Andhra Pradesh.
Maa Tara Tarini
Temple in Berhampur, Ganjam, Odisha is one of the four most important ShaktiPeeths of India dedicated to Maa Shakti i.e. Maa Parvati.
We visited
Maa Tara Tarini
Temple too and I will share pics and info in my Blog soon.
I believe that all will be well.
Here are some HudHud pics that my brother-in-law has shared from Vizag.
They had visited the Yarada Beach last evening.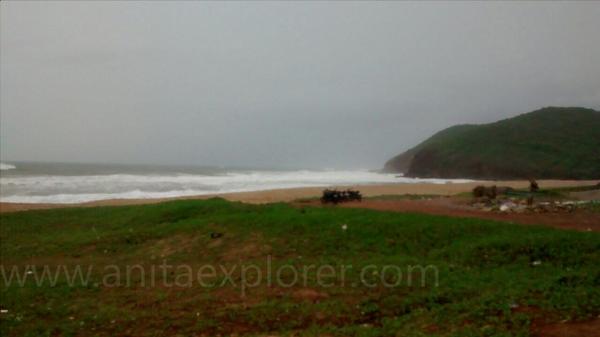 High waves & darkness courtesy HudHud. Stay away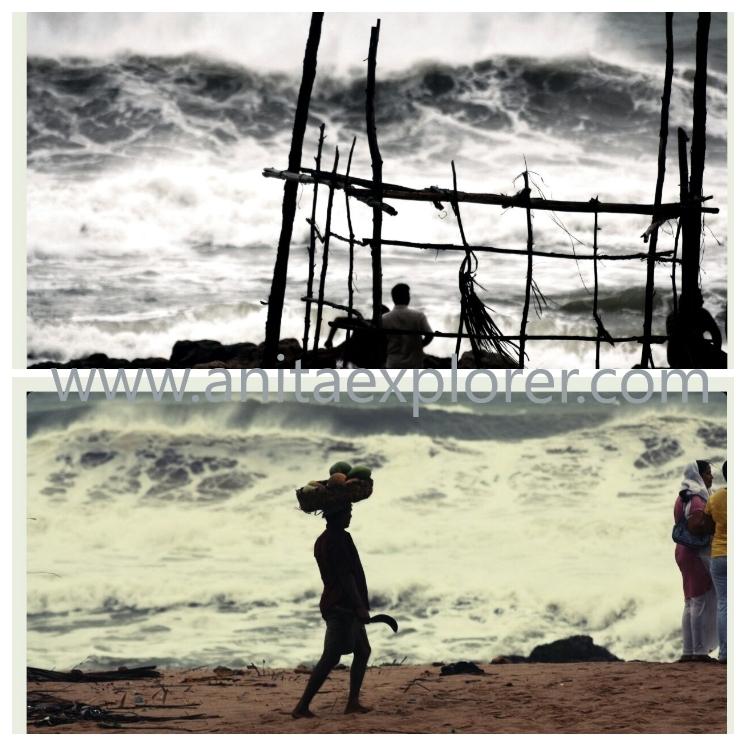 My sister and niece posed for pics at the Yarada Beach last evening.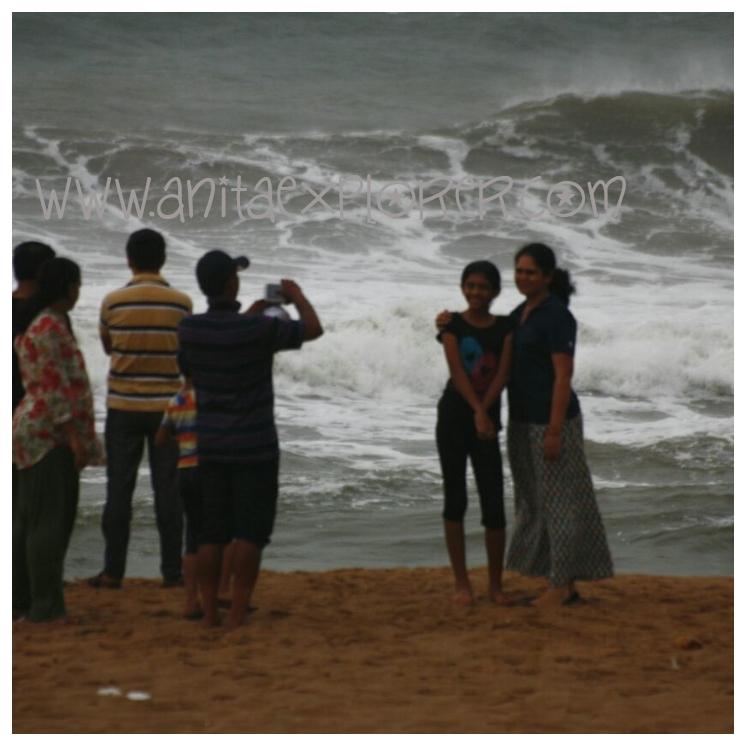 Today morning we were in touch.
My brother-in-law sent the following pic just before landfall in Vizag.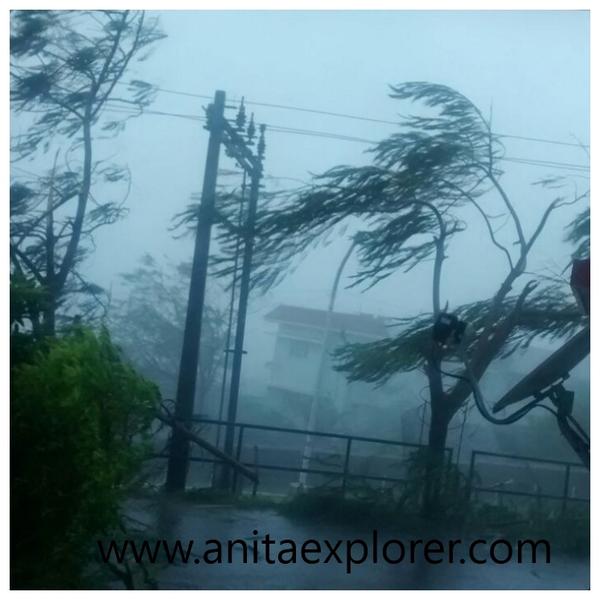 However, powerful winds due to HudHud have rendered phone lines dead...
Unable to establish contact with them now as communication has been hampered.
The Government has taken adequate measures and has dedicated phone-lines for Cyclone Disaster
Management. Found many people actively sharing the Helpline numbers in Social Media sites.
However, Helpline numbers can help only before Cyclone. No use during the Cyclone
as communication-systems are paralyzed...
Hope there is quick restoration of facilities like electricity and communication-systems soon.
Despite our advanced technology, Cyclone & its aftermath is scary...
Sadly, the lofty-ideas & pride of humans becomes blurry,
And we are still powerless in front of nature's fury...