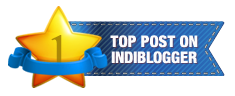 Happiness on the beach for Mr.Bakshi!
He ogled at a pretty lady in a bikini sexy!
Photo-Prompt- The Moving Quill
Mrs.Bakshi, who was wet, was wild seeing this.
Hubby staring at another woman is no bliss...
Their little boy was unaware of any tension!
For him, on the beach meant happiness & fun!
(49 Words)
Linking this to the Fiction Challenge 'From 15 to 50′
So happy that this has been adjudged amongst the top five & as the Winner Post HERE! Thanks Shailaja!
Love these badges!
Also linking with-