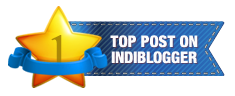 Mary Kom movie has released on Teacher's Day teaching us many lessons.
Wonderful to watch the first day first show!


Mary Kom, the Hindi movie, is based on the true-story of difficulties, struggles & success of India's pride, five-time World Amateur Boxing Champion, MC Mary Kom (Mangte Chungneijang Mary Kom).
Priyanka Chopra as Magnificent Mary has totally done justice to Mary's character. Here are some of her certificates:
- She has trained very sincerely for this role as per
this article
.
- She now knows many boxing moves & one of her thumbs is damaged.
- Seeing her performance on-screen, even the real-life Mary Kom's kids identified her as their "Mamma".
- This movie with the reel-life Mary Kom made the real-life Mary Kom cry.
- Farhan Akhtar, who played the Flying Sikh- Milkha Singh in the movie-
Bhaag Milkha Bhaag
, said to Priyanka Chopra- "
Mary ko Milkha ka Salaam
" (Greetings to Mary from Milkha)
I loved the character of M.Narjit Singh, the Manipur State Boxing coach, who had trained Dingko Singh and then takes the persistent Mary under his tutelage. Actors playing Mary's husband Onler & her parents are excellent as is the head of the Sports Federation.
Debut Director Omung Kumar deserves all the credit for his maiden movie. Notable mention to the inspiring lyrics by Prashant Ingole and Sandeep Singh & great music by Shashi-Shivamm. I love "
Ziddi Dil
" & "
Salaam India"
. Very catchy and hummable.
3 Points-
1. I felt a proper Manipuri song could have been there in the movie. There are 2 lines of a local song playing in the background and also a traditional Manipuri dance is shown. But, one song with Manipuri folk-tune or singer would have been excellent.
2. The climax reminded me of 'Fashion' movie in which Priyanka Chopra receives a phone-call informing her of her friend's death, just seconds before she has to appear as a Showstopper.
3.I loved the way the movie Mary Kom ends. Great tribute to the Champion & our Indian National Flag too. This was the ending I wished for
Bhaag Milkha Bhaag
too.
25 Lessons from Mary Kom- the Movie that are not only true for Boxing, but also for Life-
1. Never get cowed down or tolerate unfairness.
Mary Kom fights with a boy who had fought with her friend, Teresa.
She is ready to fight for fairness. Mary Kom even manages to get back their 'cow'.
2. Go for what you love.
Mary Kom quits Athletics as Boxing was her love.
3. Be passionate about the right reasons. Passion shows.
When the famous coach asks her to state five reasons why he should teach her boxing, Mary Kom says "I LOVE BOXING" many times, thereby demonstrating her love.
4. Earn it as nothing is gifted.
When the coach tells her that she has to earn the boxing-gloves, Mary Kom is willing to pay the price.
5. Be patient. Persistence pays. So stick it out.
Mary Kom proves to the coach how interested she is by persevering at Monnet Boxing Academy and being there for him to shower his attention, that he ultimately does as she is "bahut ziddi" (very stubborn/persistent).
6. Give the world the shape you wish.
Coach advises Mary Kom that from that day the shape of the world is square for her, just like the Boxing-ring.
7. Commitment is very essential.
Be committed & you achieve the target.
8. Surrender fully by giving "Time, Khushi, Pehchaan" (Time, Happiness, Identity). Then, only one earns "Naam" (name)
Coach asks Mary Kom to surrender fully to Boxing if she wants to earn name (and fame).
9. Always have full focus. "Dhyaan gaya to naak gaya" (If you lose concentration, then your nose is gone!)
In India, our nose signifies our respectability & pride and we try to save our nose.
In Boxing too, nose needs to be saved from the opponents punches. Our focus can save our nose - not only our own nose, but our coach's nose as well!
10. Play your right shots & strong points in the game of points.
Coach advises Mary Kom to identify her strengths and use them to her advantage and win points in this game.
11. NO PAIN, NO GAIN.
One needs to put in with the pains to reap gains.
12. No mercy in Boxing.
Coach asks Mary Kom to just attack and have no space for "Daya" (Mercy).
13. Spend with open-heart.
When Mary Kom earns her first Boxing-gloves from her coach, he allows her to spend her earning with an open-heart.
14. "Himmat aur Pagalpan" (Courage & Madness) can go a long way. People remember it.
An ordinary girl becomes an extraordinary "figher", who earns everyone's awe & respect for having faced 45 seconds with a reputed fighter. This incident later helps her pave her way to the hospital during a curfew in Manipur; she is let off as she is a "Boxing Champion- 45 seconds".
15. An empty-stomach can also make you win.
Mary Kom wins her first match while she's hungry. As it's her first match "pet aise hi bhar gaya" (stomach is full just like that).
16. Make the wise choice- choose what you love & love will conquer.
After Mary becomes the state-level champion, her father asks her to choose between him or Boxing. Mary chooses the latter. It takes two years for her father to forgive and accept her love for Boxing.
17. Face problems with a light head.
Ahead of an international championship, when Mary Kom's purse with her passport is stolen, Mary Kom faces the situation by tonsuring her head as "sar bhaari ho gaya tha" (head was heavy).
18. You don't become small by apologizing, you become small by giving up
When Mary Kom is banned from Boxing & the Sports Federation demands an apology, her husband, Onler asks her to tender an apology & not give up.
19. A fighter never gives up.
A fighter's never-say-die-spirit never dies.Onler reminds Mary Kom that she's a fighter who'll make her comeback in style.
20. Motherhood doubles the strength of a woman.
Her coach asks Mary Kom to put in double the hard-work as her strength has doubled after motherhood. Motherhood is not a weakness, it's a strength.
21. Rise up like a phoenix & prove your worth to the world.
Rise up & shock the people who have written you off saying that your 'career is finished'.
22. Nothing is impossible with hard-work, dedication & following the coach's instructions & with loved one's support.
Mary Kom makes a comeback winning two World Championships.
23. Behind every successful woman, there is a woman & men!
Mary Kom's mother is always her source of support ever since she discovers the Boxing-glove.
Mary Kom's coach, father & her husband also support her endeavour & are responsible for her success.
24. Get up even when you are knocked-out.
No matter what punches life throws at you, get up & face life. Mary Kom gets up even after she is knocked-out in the important world-championship match, while her opponent Sasha, does not...
25. "Sooner or later the girl who wins is the girl who thinks she can."
It's all in the mind. The attitude to win is needed. Mary Kom inspires us with her winning attitude.
Both the REAL & REEL Mary Kom- MC Mary Kom & Priyanka Chopra- both are WINNERS.
Notable Scenes-
1. Scenes with Coach and Mary Kom
2. Onler's scenes with Mary Kom- first meeting, first bike-ride, marriage-proposal, supporting her...
3. Mary Kom informing the journalist that talent is not lacking- Respect & Facilities are lacking.
4. Mary Kom and her fellow sportswomen interaction with the Sports Federation Head.
5. Mary Kom meeting a young fan in the bus.
6. Partiality to the other boxer & Mary Kom proving her Indianness.
7. Climax Boxing scene with Magnificent Mary's win & rise of our Indian Flag.
3 Ms of
#
MaryKom
#
Movie
-
1. Magnificent Mary
2. Motivational Lessons
3. Marvelous cast & crew
M For Mary Kom!
M For Mindblowing, Marvellous, Magnificent, Momentous, Motivational...
M For Movie.
Mary Kom the movie is a momentous effort by the entire cast & crew. Kudos ALL.
India has heroines & heroes & we need to celebrate their achievements.
To conclude, I'd like to quote what the Sports commentator says at the movie's climax:
"
Mujhe garv hai main aise desh mein paida hua hoon jisme Mary Kom hai
" (I'm proud that I am born in this country where Mary Kom belongs)
This is a not-to-be-missed inspiring movie.
My Rating-
4.5/5