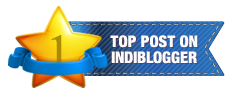 The Hindi movie 2 States is about the North-South Chemistry between 2 intelligent IIM Ahmedabad MBA Students-
Punjab-da-Puttar
- Krish Malhotra (Arjun Kapoor) of Delhi & Ananya Swaminathan (Alia Bhatt), a lover of non-veg food & Beer though belonging to a strictly-vegetarian Tamilian Brahmin family of Chennai.
It is about the
Locha-E-Ulfat
(Problem of Love) that happens when Krish & Ananya meet.
Before anyone says
Offo
, the duo bond together becoming
Mast Magan
(Crazily involved) at campus and beyond.
Their love is strong, but has to pass many tests. Marriage is no cakewalk for the lovers… Hero takes up a job in the heroine's city. They make unsuccessful efforts to ensure their family's bonding. They discuss running away. The hero contemplates suicide. The otherwise strong heroine breaks down in tears.
Circumstances make them pine singing-
Chandaniya to Barse Phir Kyun Mere Haath Andhere lagtey?
(Moonlight rains yet my hands seem dark) They get together & even sing & dance about
Iski Uski
(belonging to whom!)
The happy ending is a hard-earned victory as finally there's celebration between this marriage of two 'broadminded' families.
Awesome award-worthy performances by all the cast- Krish Malhotra- Arjun, Ananya Swaminathan-Alia, Mrs & Mr Malhotra-Amrita Singh & Ronit Roy, Mrs & Mr. Swaminathan- Revathi & Shiv Subramaniam, and all the supporting cast, including extended family and friends!

The lead actors stand out for their fresh vibes & credible acting.


Both Arjun & Alia have portrayed a remarkable range of emotions- unique blend of vulnerability, sensuality & strength with a great screen presence, sure to win them accolades & fans.

Some Notable Scenes:
1.
Revathi's music-performance
2.
All scenes that have Amrita Singh
3.
Krish's proposal of marriage to Ananya's Family with the token rings
4.
Ananya's smartness at Krish's cousin's wedding
6.
All Songs enhance the story
Director Abhishek Varman has done an excellent job. Remo D'Souza's choreography to Shankar Ehsan Loy's groovy music is super. Kudos to everyone associated with the movie!
As Chetan Bhagat too was a part of the movie-making process, the movie sticks to the book. Though the movie is more than 2 hours long, yet time-constraints have ensured that the movie is an abridged version of the book. I missed the interesting character Dolly from the book, who has just got a mention in the movie!

In fact, even some scenes shown in the trailers on TV (like the lovers discussing Pyaar ka Bomb, Mr. Swaminathan dressing up Krish, Krish mentioning that he had been 'checked out' by Ananya, Krish's Mom asking about the eligible Punjabi girls etc), have not been included in the movie. Perhaps they will be added later to draw the public to re-watch? Hope the Producers- Karan Johar & Sajid Nadiadwala include them soon!


Watch 2 States & embark on a roller-coaster ride of love, drama, emotions, tears, fears…and finally cheers!
My Rating: 4.5/5

My conservative point-of-view both about the book & the movie- they deal with the personal life of the author and have a lot of 'private' moments. The fact that hits me- Parents have no clue what their kids are up to...
Revelation to watching the fast evolving Indian culture & Indian Cinema... Considering the fact that real-life has inspired both the book & the reel-life, now the reel-life will inspire many such real-life stories for sure...