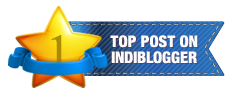 30 Lessons we learn from the Bollywood movie – Shaadi Ke Side Effects:
1. Love is the foundation of a marriage.
2. The outcome can be vastly different in similar situations with similar actions & questions depending on different reactions & answers.
3. Say Sorry when you are wrong, Say Sorry even when your partner is wrong
.
4.
Shaadi se zyada khartarnak hai Shaadi Ke Side Effects.
(Side Effects of Marriage are more dangerous than Marriage)
5. Doosron ke bacchon aur puppies ke saath khelna sabko acha lagta hai
(Everyone likes to play with other's kids & puppies)
6. Take the pregnancy test again- not to confirm whether you are really pregnant, but to find out what your heart hopes the test's results to be…
7. Not everyone is "Financially, Emotionally, Physically" "ready" to take up responsibility of a kid!
8. Never tell your partner what exactly your Mom feels (even if your partner has made the right judgment that this is what Mom must have felt or said!)
9. Don't force Pregnancy manuals and instructions to your wife, else the book might be attacked!
10. Listen to your feelings (even if it's not written in any book!)
11. Just because one is awkward with the responsibility of a "balloon", doesn't imply that he can't be the "World's best Papa!"
12. Mom knows better than Dad what exactly the kid needs or is feeling- Hungry, Hot, Cold…!
Bhook nahi, garmi lag rahi hai (Not hungry, hot)
Garmi nahi, sardi lag rahi hai (Not hot, cold)
Sardi nahi, bhookh lag rahi hai (Not cold, hungry)
13. Kid's mother always wins over kid's father's wife!
14. Not a very good idea to invite friends over to watch a Football Match when your wife is putting your kid to sleep!
15. If you lose old friends, try to bond with new ones!
19. The "Perfect family man, husband & father" may not be so perfect, especially who teaches, "Married life ke liye chhote chhote jhooth bolna padta hai…pyaar bharosa ghanta… buniyaad chhote chhote jhooth…"
(For a successful married life, you have to say small small lies to your wife…love trust zilch…foundation is small small lies…)
20. Aaj bache sanskaar Driver aur Bai se lete hain
(Today kids learn culture/traditions from Driver & Maid/Governess)
21. Biwi apni pati ke bina reh sakti hai, Bai ke bina nahi
(Wife can live without her husband, but not without her maid)
22. Don't allow anyone else to do family-planning for you & tempt you with "Bhai ya behen hone se responsibility aur sharing seekhegi"
(Brother or sister will teach the kid responsibility & sharing)
23
. Purane paap aasaani se peecchha nahi chhodte
Old sins don't leave your trail easily
24. Agar akele sahi ho, to mujh mein family kyun dhoond rahe ho? We all need somebody…
(If you are okay by yourself, why are you looking for your family in me?)
25. Someone will recognize your worth someday, even if it's for a forgettable ad named Panchmola!
26. An Extra-Marital Affair doesn't necessarily have to be with a person of the opposite sex. It is an affair if you divert your "wife's share of attention" & invest it anywhere else, even if it's an affair with a young carefree yourself, Boss, Work etc.
27. Zindagi mein kuch zyada paane ki chah mein hum wo kho dete hain jo paas hai.
(In our quest to get more in life, we lose out what's near us)
28. Ek baar trust nikal jaye, kuch nahi bachta
(Nothing remains if trust is betrayed)
29. Support your partner through thick and thin, especially when other people are involved, even when you might have to lose those outsiders forever.
30. Strategy for a good marriage- Say Sorry, spend exclusive time with one another, no lies, always be true, trust one another, be committed, communicate, be understanding, accept mistakes, forgive, start afresh…