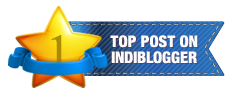 Sorting Out SID
is about Sid or Siddharth Agarwal, who is an interesting person to know.
Do you have a name for your beanbag? Sid does.
Are you your company's youngest VP at age 36? Sid is.
Is your personal life & marriage on the rocks? Sid's is.
Do you think of someone else before thinking of your partner? Sid does.
Sid does so many things like- forgetting, mistaking dates and then blaming! Goof-ups and cover-up jobs are Sid's forte. In the initial few pages,one wonders how easily Sid lands into troubles! We learn that Sid had dreamt to be a champion-boxer as he got "beaten up in school for having made one crack too many." He seems to be great at putting his foot in his mouth.
"Being right about this gave him no satisfaction and he still wished he could take back his words."
But, Sid can feel his ears going red. At least he knows he has goofed up!
"Sid decided to break away from her before he messed things up any further."
Then, there are so many facets of his personality- Sid suits all the roles- Public, Arty, Host, Family Reunion, Performer, Party, Casual Party, Happy, Work, Witty-Office, Social & Conversational, Funny-At-Work... there's a Sid for all the occasions!
"Sid had his practised fake smile pasted on his face again."
All this and more makes Sorting Out SID an interesting read.
I felt the characters & incidents spring to life with all the attention-to-details & easy story-telling.
"She looked as if she might... throw her glass of water, regular not bottled, on his head..."
The author has presented the facts as they are viz. captured the reactions of various people right from the vegetable-seller to the office-junior.
"'Your mother's very upset', was his father's code for 'I am very upset.'"
The author has used her experience as a marketing professional well as we get to read in the details of Sid's office- presentations, meetings, strategies, opinions...
"The biggest perk, I must tell you...is the executive washroom, posh & clean. That's why they call it vee-pee!"
I could relate to some of the thoughts & ideas expressed.
Like Sid, even I have wondered- "Happy-Couple-Act to be put on."
Like Sid, even I think- "Why couldn't life be like an excel sheet? Orderly and manageable."
So, how does Sid manage his life?
Does he patch up with his wife?
Does he cut off ties with his old friends?
Does he succeed in steering out of dead-ends?
Does he make new mates & not be blue?
Does the Psychic's prophecy come true?
Sorting Out SID is a story about Sid's life that is a "work in progress".
As the end rightly states, "We're all still figuring it out."
There is much more to life than being a VP at a young age... Success & happiness is measured by a lot more...
Sorting Out SID has been my wake-up call too and I learnt some lessons from it just like I did from the Hindi-movie- WAKE UP SID.
I feel there is a bit of Sid in all of us & we all need sorting & figuring...

Do read Sorting Out SID to figure out how the lead characters figure it out...
My Rating- 4/5


Note:
I applied to review this book through IndiBlogger thanks to the author's post in the Forum:
Author Yashodhara Lal sent me a copy of Sorting Out SID.

This was her reply to my email application for book review:
"You got it :)
Shall send it via Amazon. Much faster than my publisher. That means it won't be a signed copy, but we shall correct that one day when we meet!
Cheers, hope you enjoy it, look forward to seeing your review!
Yash"

Thank you so much for considering me!