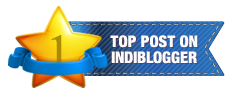 The other day, I read a report in the newspaper that stated startling facts and statistics about mobile-phones being stolen. There are organized rackets in the cities, with smart thieves working overtime to pocket our objects of affection.
Yes, I can call my mobile phone just that- object of affection!
We invest so much time to research on a phone when we have to buy one & then invest so much money, our hard-earned thousands to buy a phone as good phones are expensive.
Then, we spend time, clicking pics & adding details of contacts, setting reminders, adding Apps, downloading songs... the list is endless!
But, how horrible when an unscrupulous element succeeds in stealing the love of our life right from our purse or pocket...
That person has succeeded in stealing a part of us...
It is a serious breach of our safety and security...
Makes sense to always keep a backup of our phone's info that can be retrieved in dire situations.
Our phones are our treasure-island- of precious info, data, messages, pics & contacts.
Remember the Hindi-movie, Chennai Express? The character, Rahul, played by SRK, is virtually crippled without his mobile-phone as he remembers no phone numbers of his contacts!
While Technology is getting better, we are getting more dependent...
Of course, some Mobile-Phones have anti-theft technology. But, buyers need to employ them. Many are lazy or are too busy even to register the mandatory phone-numbers that will be informed should the phone get stolen...
My cousin recently splurged her entire salary on the latest high-end phone. But, her joy was short-lived as it got stolen from our grandparent's home that too when we were mourning a death in our family... It is suspected to be the handiwork of one of the house-helps.... But, there was no way we could trace the culprit or her phone...
Brrrr! I shudder to think of such nightmarish situations where my phone may be stolen...
Dhan-Ta-Nan! Prevention is better than the cure!
Enter IMEI
IMEI stands for International Mobile Equipment Identity.
The method 1 described in the above-mentioned post is:
"Dial it in. Most phones have a very simple key-in method to retrieve IMEI/MEID numbers: enter a 5-digit string—*#06#—and the number will be displayed on your phone."
This is true for most phones, however this method is not true for some advanced phones.In that case, do read WikiHow's Post & find out the other methods to retrieve this info.
What to do in case our mobile device, like Phone or iPad does get stolen?
Action: First report the phone's loss by filing Police-complaint & providing info about the Phone's Brand & Model Number details and the IMEI number.
Ask the Police to track the IMEI!
A friend recently got his phone back this way by filing for a complaint along with providing the IMEI number.
The police succeeded in tracking the thief, who was using the same phone but with another network connection & SIM-card.
(T
hose who feel the police cannot help them,
can shut their mouths!)
The IMEI can be blacklisted too so that the thief or the 3rd Party cannot use the phone ever, even after inserting another SIM of another service-provider.
Such blacklisting will render the phone useless & it will be a deterrent for such phone-thefts.
Why would thieves steal if every mobile-phone-owner followed this simple rule of noting down the IMEI number?
The IMEI number ought to be securely saved, God forbid, just in case should we require it...
I have emailed myself the IMEI numbers of my two mobile-phones!
Time to note down your cellphone's IMEI number too!

Come on, don't be so lazy or busy!
Dial *#06# NOW & save the IMEI number carefully!