Odisha, a state in eastern India, gets cylonic storms as visitors regularly.
The Supercyclone of 1999 wrecked large scale devastation. Thereafter, the
recent cyclones namely-Cyclone Phailin in 2013, Cyclone HudHud in 2014, Cyclone Titli in 2018 etc are still fresh in our memory.
Now the state is on high alert as an extremely severe cyclonic storm "Fani" is slated to hit the Odisha coast in Puri district on May 3rd.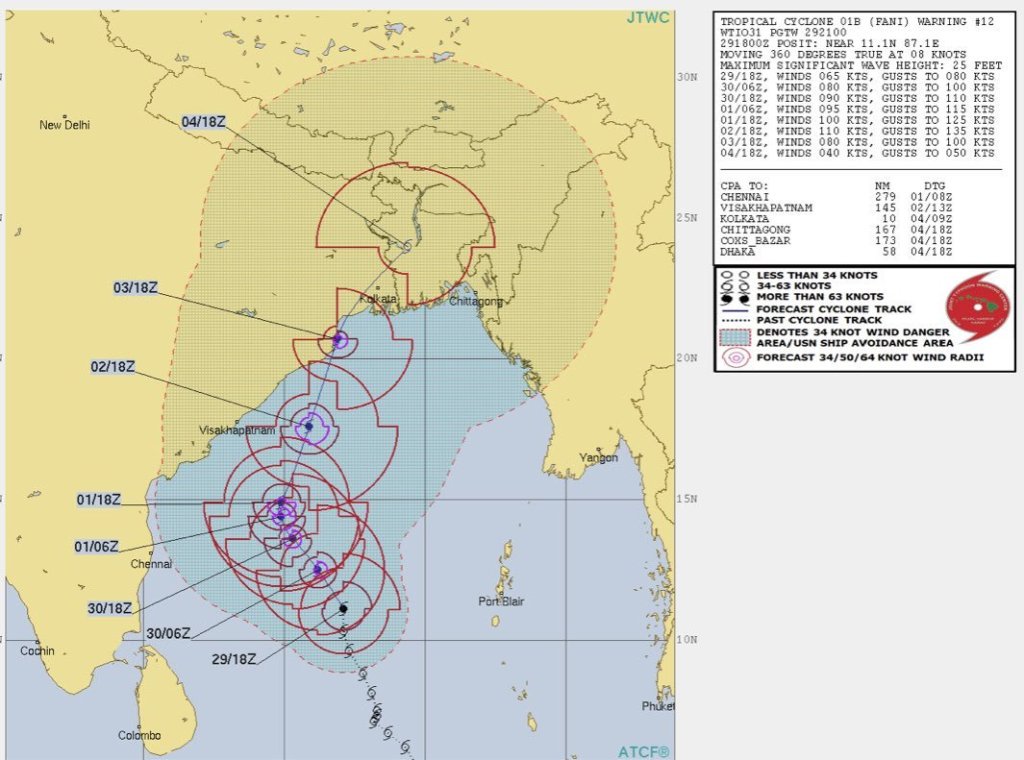 The Indian Meteorological Department (IMD), Ministry of Earth Sciences, India, has issued warning about Cyclone Fani.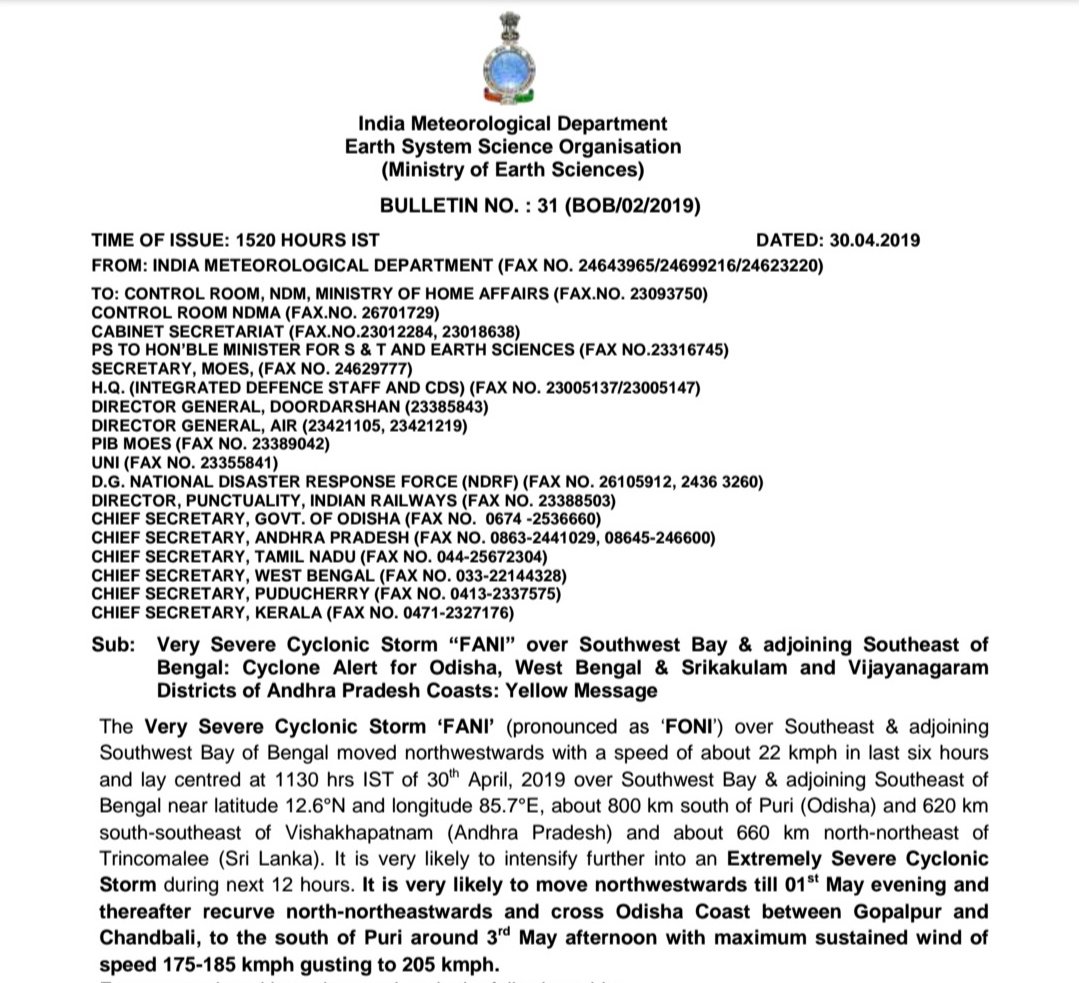 As per NDMA (National Disaster Management Authority) India:
"Extremely Severe Cyclonic Storm Fani likely to hit Odisha coast between

Gopalpur and Chandbali

, south of Puri on 3rd May with wind speed of 175-185 kmph gusting upto 205 kmph."
While the IMD predicts the wind speed on May 3 2019 to be 130-140 and gusting up to 150 kms/hour, the Joint Typhoon Warning Centre (JTWC) predicts the wind speed at 185 kms/hour and gusting up to 190 kms/hour on May 3.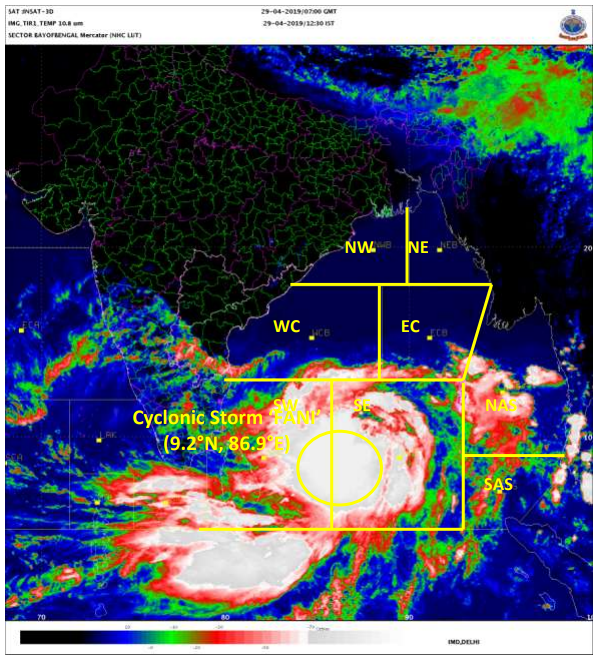 The path of the cyclone is noteworthy and is being closely monitored. Cyclone warnings have been issued.
The coastal areas of Odisha and the disaster management teams have to deal with yet another deadly cyclone accompanied with rains and havoc. Many districts have issued warnings. Leaves have been cancelled.
As the D-day approaches near, there is fear. Fani is expected to be drifting along the entire coastal belt in Odisha, post the landfall.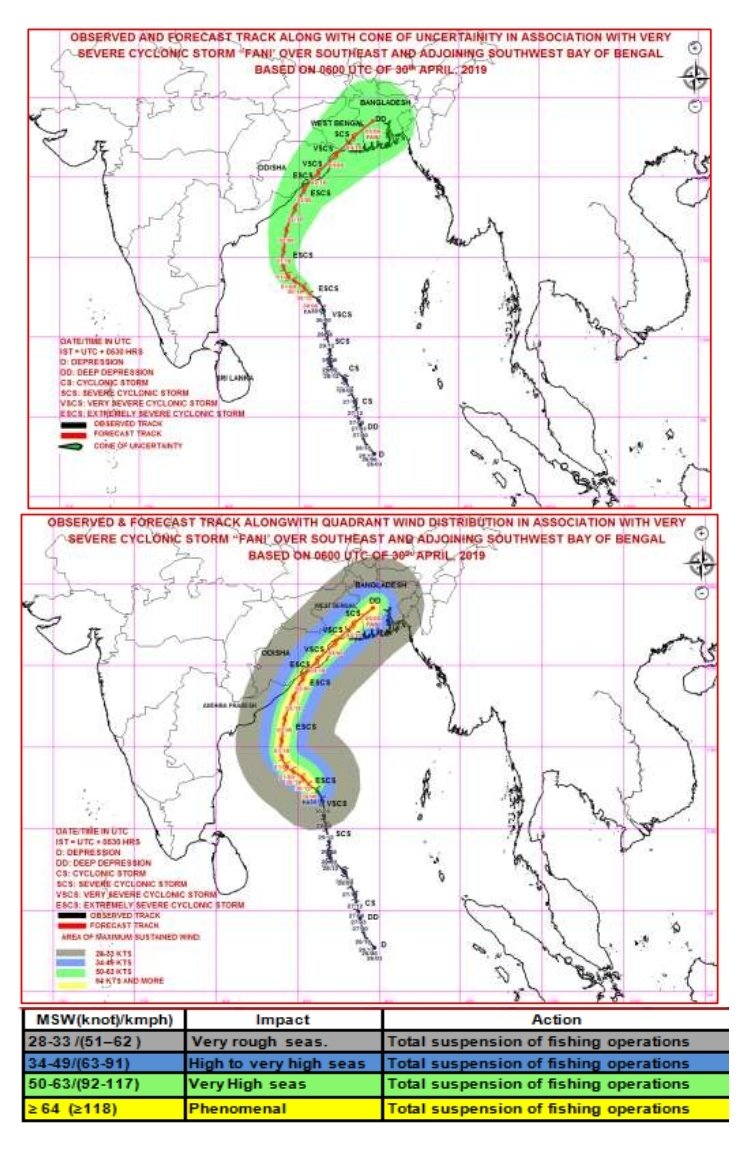 As humans are responsible for global warming and serious environmental atrocities, our collective actions are responsible for triggering such grave reactions. I spoke to the elders in my family and they stated that all this is unprecedented in their lives. Cyclones have been regular annual occurrence only in the past few years...
For the first time in the last 40 years, Odisha will be witnessing a cyclone making landfall in the month of May, as the previous cyclones have mostly struck in the month of October.
I often wonder if we can prevent cyclones from occurring.
There is a saying in Hindi- "Na rahega baans, na bajegi bansuri."
It means-

(If there is) No bamboo, no (melodies/noise/playing of the) flute.
The state government departments and officials are getting prepared. Their experience, expertise and action will tested again.
I feel we must take care of the environment. We really want the efforts and resources of thousands of crores to be put to better use in a cyclone-free world; rather than having to fight and tackle and restore the aftermath of such extremely devastating cyclones...
X for- eXtreme
I am blogging related to Odisha, India for the #AtoZChallenge this year.
Do check out my other #A2Z posts here.