Odisha, a state located in eastern India, has many ancient temples. From the 7th and 8th centuries of the Christian era, tantricism had a strong presence and was practiced in different parts of India.
The concept of Yogini cult was propounded by Matsyendranatha in Kamarupa in 8th century A.D.
The Kaula-Kapalika school and the Mattamayura school streams of religious thoughts contributed to the development of tantricism and the construction of shrines in the early medieval period in Odisha. Tantric arts and thoughts were very popular and well-developed in the ancient Odisha's regions- Kosala, Kalinga and Utkala.
Odisha has two important shrines of the sixty-four Yoginis. One is located at
Hirapur
near the state capital, Bhubaneswar and the other is at
Ranipur Jharial
near Titlagarh in Bolangir district.
Goddess Parvati or Sati is called "Shakti". Shakti is divided into sixty-four parts; each part has a distinct identity/function and is termed '
Yogini
'.
Sixty-four is called "Chausathi" in Odia language.
Thus, these temples are called Chausathi Yogini.
Both the Yogini temples are circular in shape and have no roof.
Hirapur village is located at a distance of about 15 kilometres to the east of Bhubaneswar.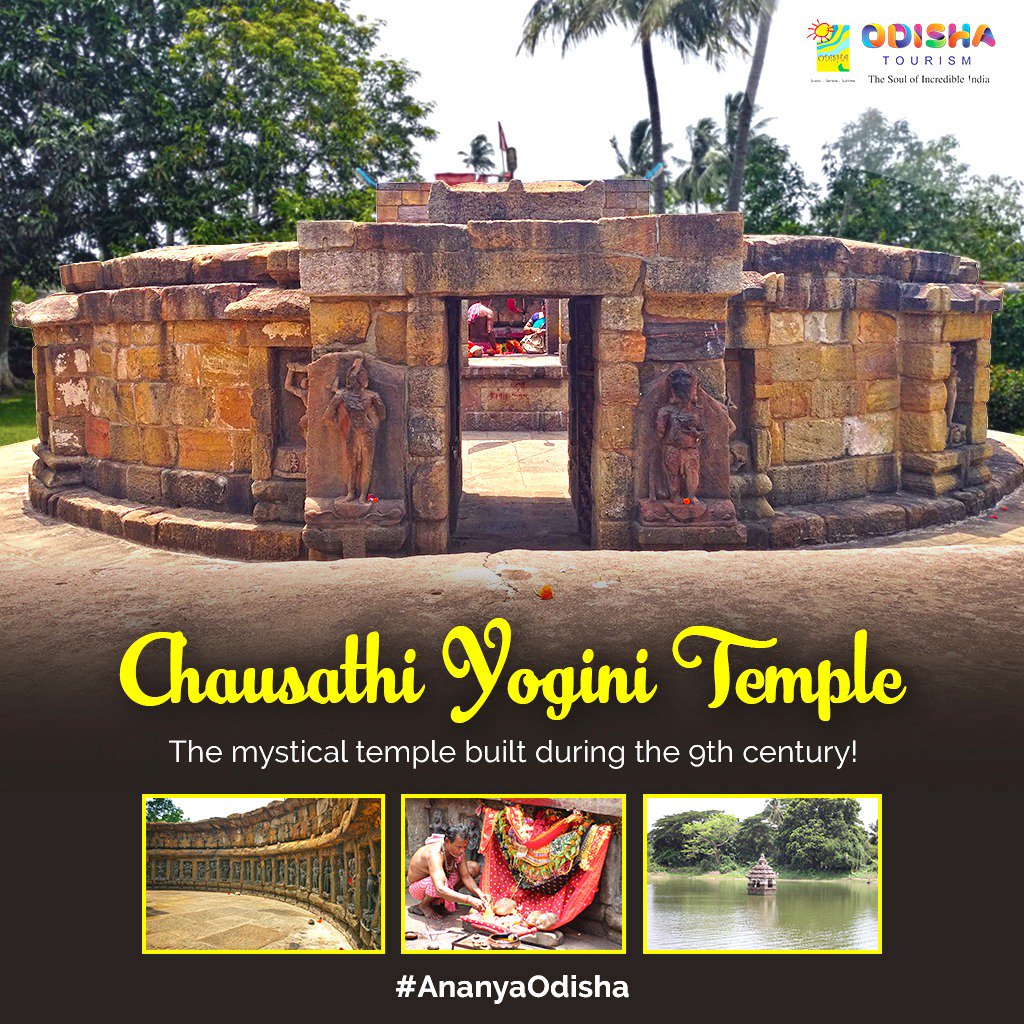 The Yogini Temple at Hirapur was established by Hira Mahadevi, one of the queens of the Bhaumakar dynasty. The images of the Yoginis are all in standing poses associated with their respective vahanas i.e. vehicles.
This was the secluded place where spiritual practitioners invoked the grace of the Yoginis for their wish-fulfillment or attainment of psychic power.
Vindhyabalini Yogini

The Huntress

9thC, Chausathi Yogini Temple

Hirapur, Orissa

Yoginis are always housed in circular, roofless temples, enabling them to fly in and out.

@odisha_tourism pic.twitter.com/LGuXrQVQYf

— William Dalrymple (@DalrympleWill) April 6, 2019
Ranipur Jharial village, situated about 40 kilometres from Titlagarh in Bolangir district of Odisha, has the other Yogini Temple.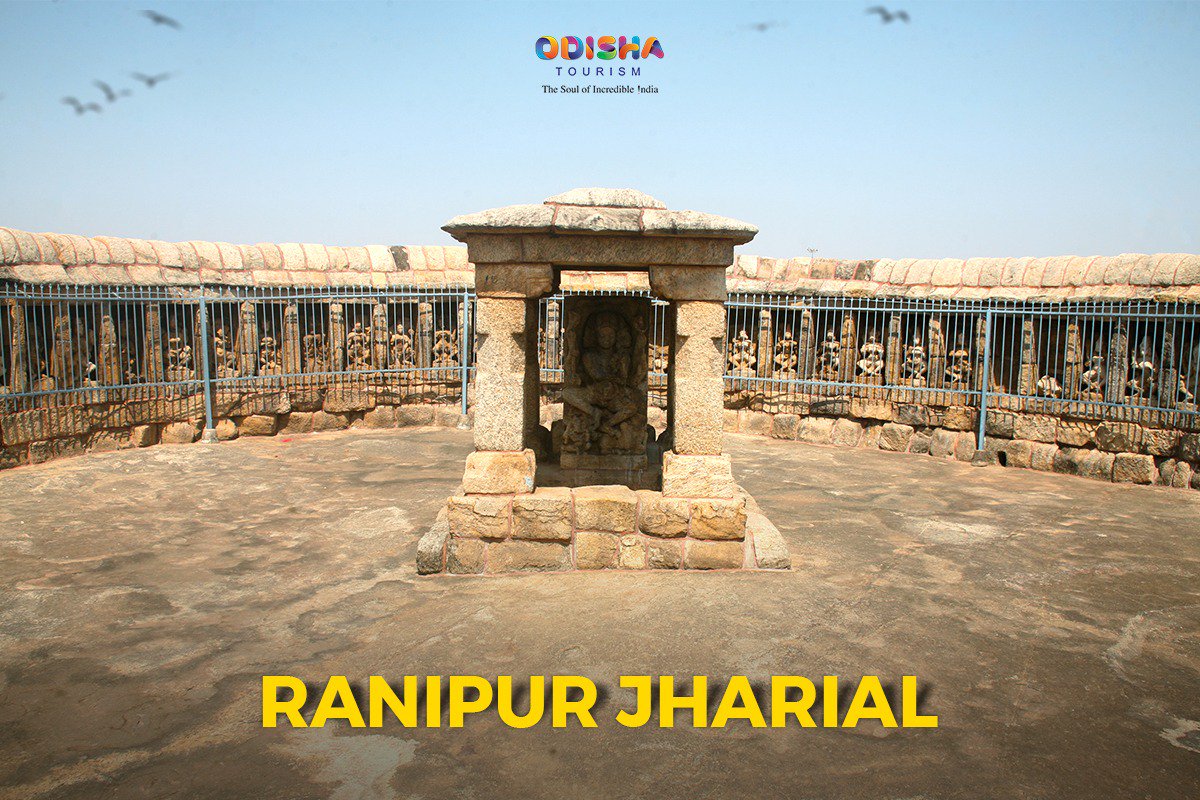 The Yogini Temples of Hirapur and Ranipur are somewhat different in their aesthetics and ideologies- while the Hirapur Yogini images are all representations of humans and "artistic, beautiful with all feminine accomplishments" (as per Joanna Williams), the Ranipur Yogini images are rough, disproportionate and ugly, and characterised with the heads of animals.

Aren't these temples so fascinating? What do you feel?

Images courtesy: Odisha Tourism
Y for- Yogini Temples of Odisha
I am blogging related to Odisha, India for the #AtoZChallenge this year.
Do check out my other #A2Z posts here.