Akhaya Trutia is considered to be a very auspicious day in India.
Listening to Ved Vyas's dictation, Lord Ganesha started writing the Mahabharata on this day.
Akhaya Trutia is spelled in different ways- Akshay Trutiya, Akshaya Tritiya, Akhyaya Trutia etc.
In some Indian languages including Odia, the word "Akhyaya" means that which never gets diminished.
Akhaya Trutia day is chosen as an auspicious start for new beginnings like- house-construction, office/shop inauguration, performing marriages and thread-ceremonies etc.
Many people buy gold and jewellery on this auspicious day.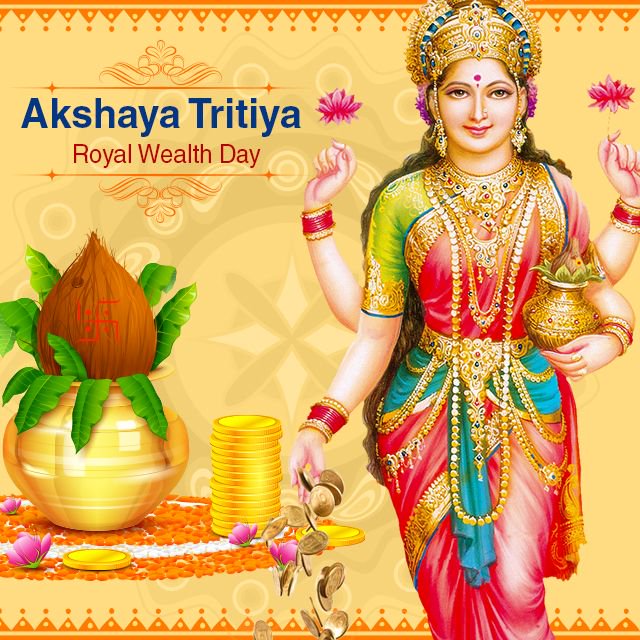 Akhaya Trutia is an agricultural festival in Odisha. The time of this festival is the
trutiya tithi
(the third day) of the bright fortnight of Baisakh. The farmers worship the goddess of wealth and prosperity, Goddess Lakshmi, to protect their land and crops from calamities. They worship the land following traditions and rituals. On this day, the farmers start cultivation by sowing seeds. The handful of seeds sown on this day is called
akhimuthi
. People pray for rains as that augurs well for the farming process and agricultural produce.
Akhaya Trutia marks the commencement of the work of the ratha i.e. the chariots of Lord Jagannath, Lord Balabhadra and Goddess Subhadra for the Ratha Jatra at Puri, Odisha.
Also, the Chandan Jatra of Radha and Krishna starts on this day. It is a big festival held in the month of Baishakha in many temples, the most famous celebration being at the Lord Jagannath temple in Puri. Chandan Jatra starts on Akhaya Trutia day and continues for 21 days, and concludes on the Baishakha Purnima day or the Chandan Purnima day. Radha and Krishna are worshipped. Decorated idols of the duo are taken on a journey in a bedecked boat in a river or large pond.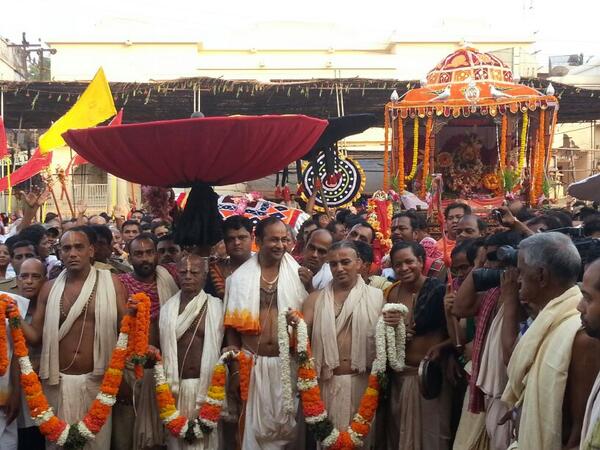 Chandan
means sandalwood and
Jatra
means journey.
The idols of Radha and Krishna are sprayed with sandalwood paste to give them respite from the heat. In the twenty-one days of celebration, everyday their idols are taken on this boat-ride starting in the afternoon and continuing for 5-6 hours till the evening. Devotees throng in large numbers for their
darshan
. A fair is held where many participate.
— madhab mohapatra, (@puri_jagannath) May 2, 2014
Were you aware of the significance of these festivals?
T for- Trutia, Third, Tithi
I am blogging related to Odisha, India for the #AtoZChallenge this year.
Do check out my other #A2Z posts here.