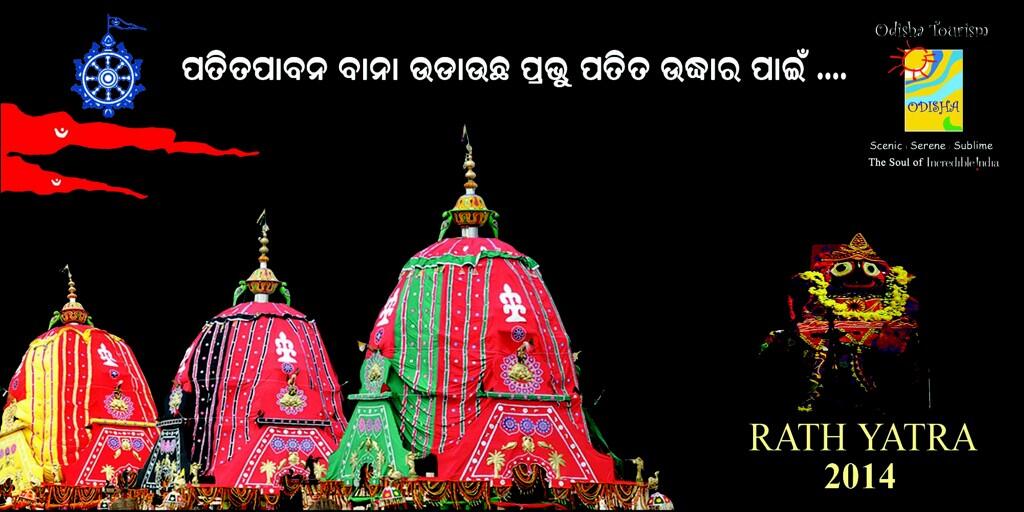 Today is Asadha Shukla Dwitiya, the second day of the bright lunar fortnight of the month of Asadha.
It is celebrated as Rath Yatra or #RathaJatra.
A painting of the Rath Yatra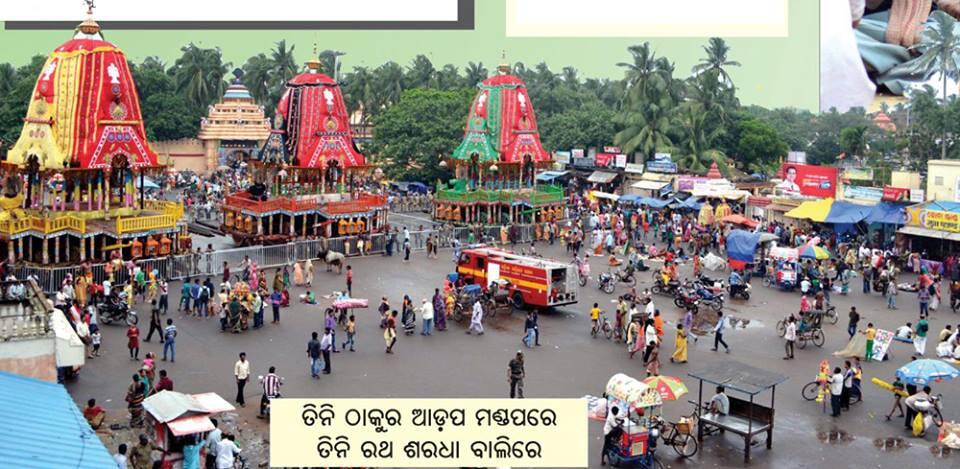 This year, Rath Yatra is on 29th June.
The Rath Yatra festival began in the Shri Jagannath Temple, Puri, Odisha, India.
Rath Yatra of Shri Jagannath Temple, Puri, Odisha ; Image Source
Rath means Chariot/Car while
Yatra
means Travel.
Rath Yatra is a centuries-old cultural festival.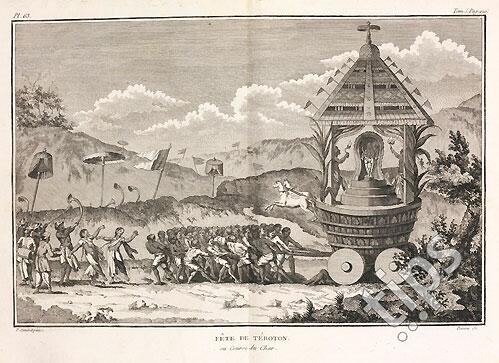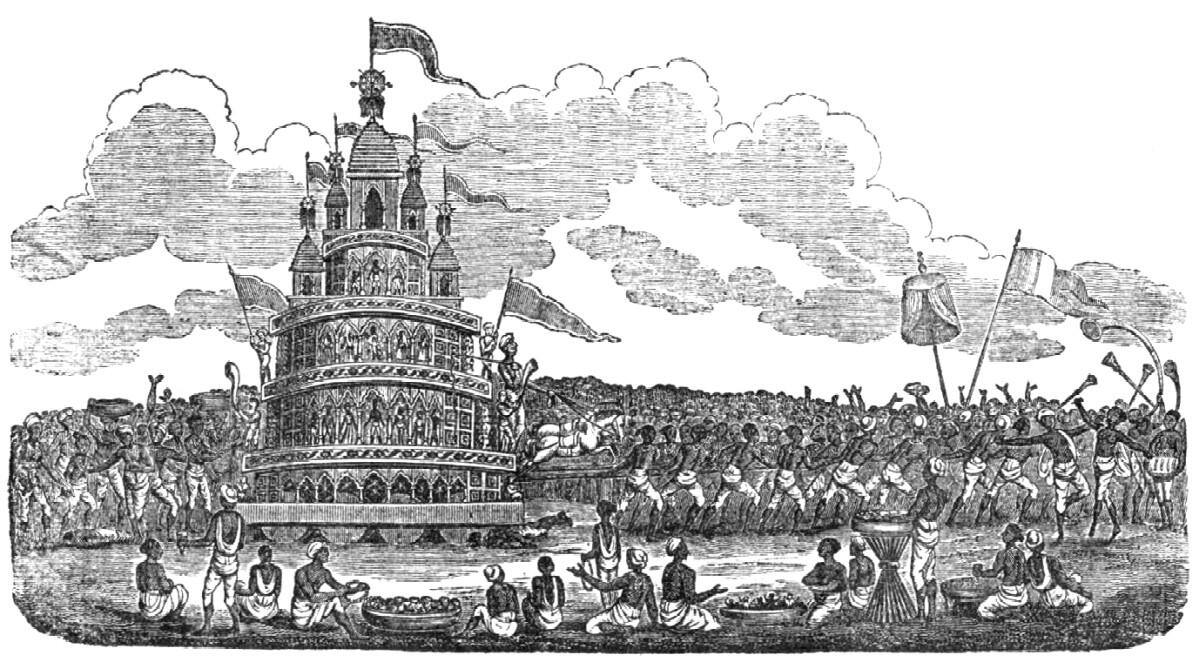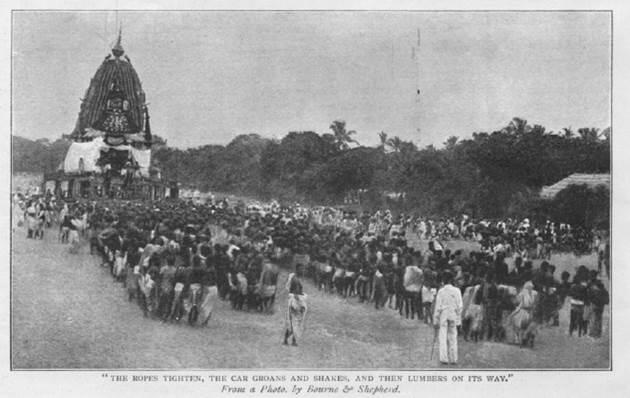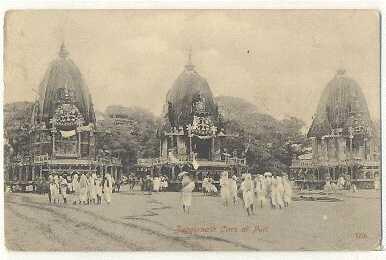 One of the oldest photos of Rath Yatra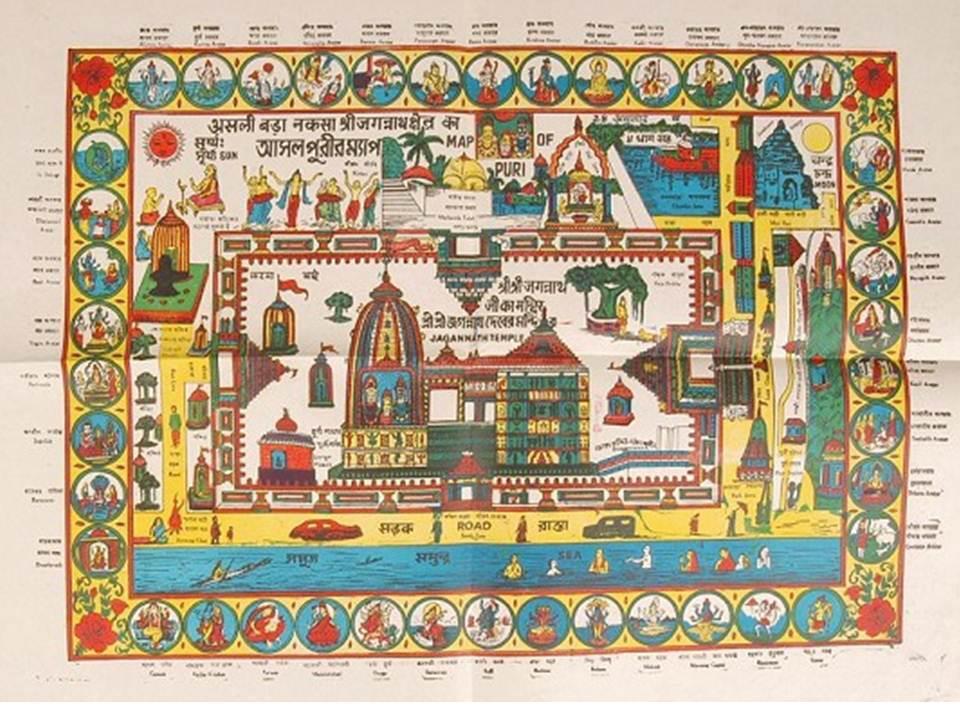 Rare Map
These days the Rath Yatra is celebrated worldwide.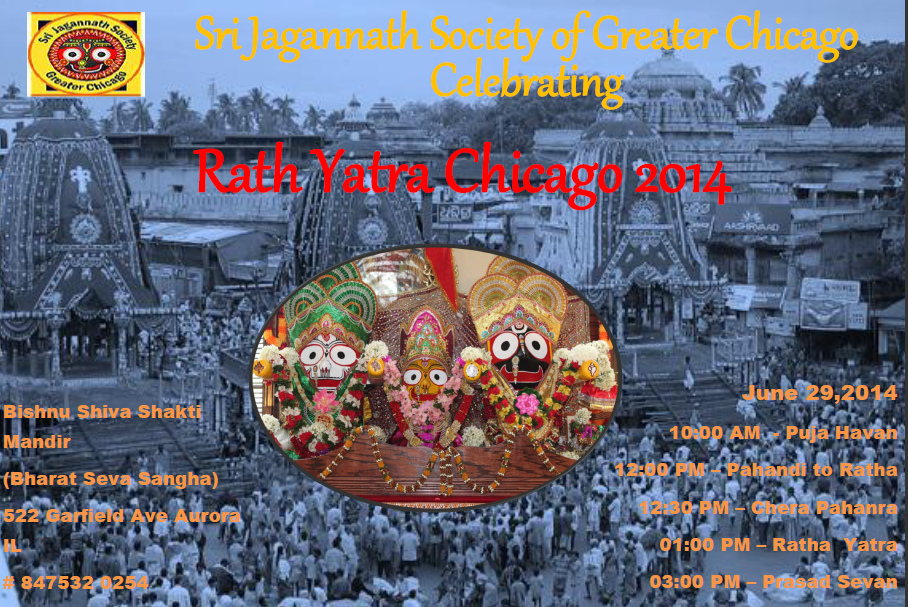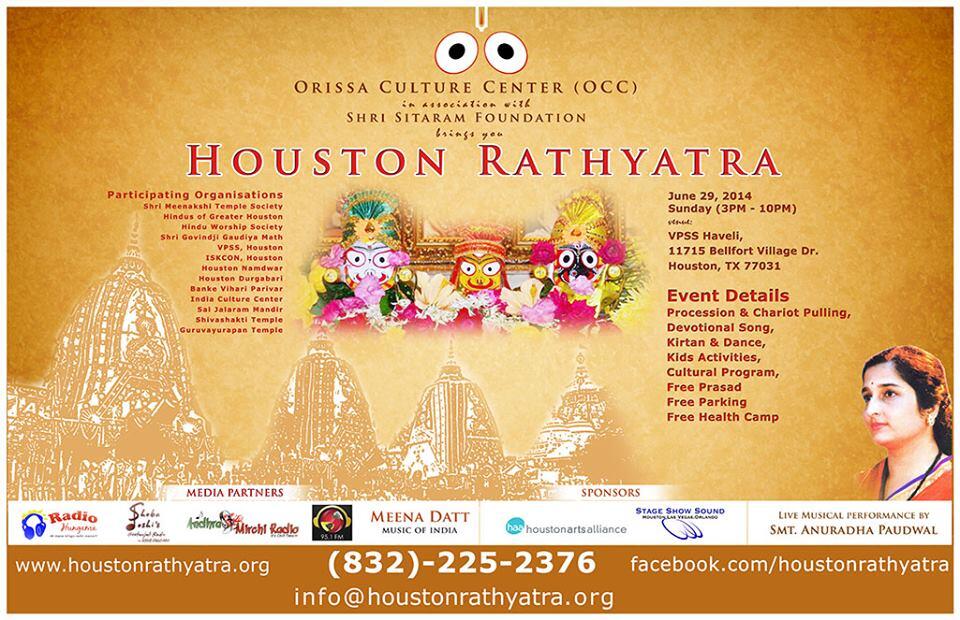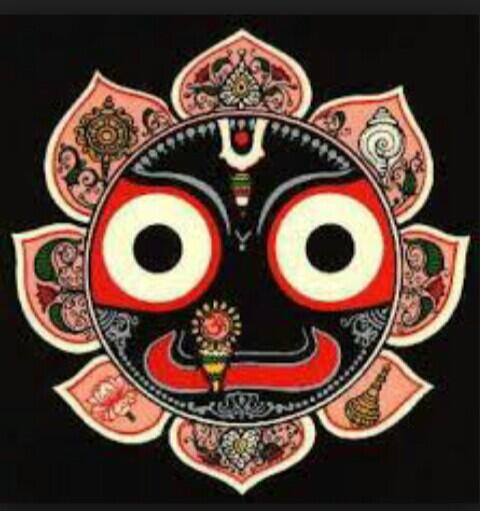 Lord Jagannath
Odias believe- He is a "living God" whose "round eyes are watching everything".
Lord Jagannath has fascinating tales and ancient history.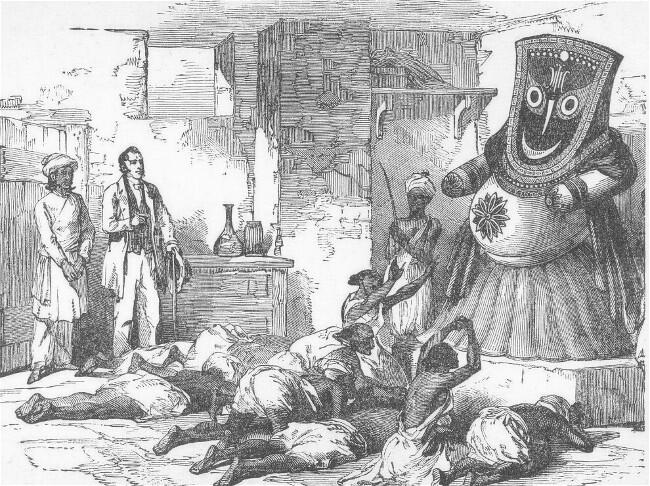 "I offer my humble prostrated obeisance to the eternal supreme personality of Godhead Lord Jagannatha, the supreme Soul."
- Swami Gaurangapada
In the Shri Jagannath temple, the three deities are three siblings- namely- Lord Jagannath, Devi Subhadra & Lord Balabhadra.
From L To R- Lord Balabhadra, Devi Subhadra & Lord Jagannath ; ImageSource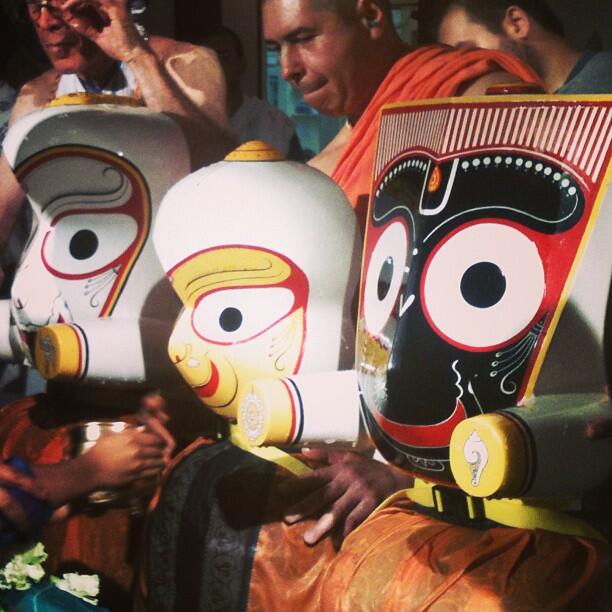 From L To R- Lord Balabhadra, Devi Subhadra & Lord Jagannath
On Rath Yatra day, the trio emerge out of their abode- the Shree Mandir at Puri and embark on a journey to visit their aunt at the Gundicha temple. The siblings cover this distance of three kilometers thanks to their bright and amazing chariots that are pulled by their frenzied devotees.
It is celebration time as the deities are happy as they enjoy their annual outing.
Lord Jagannath being brought out of the Temple & proceeding to Rath ; Image Source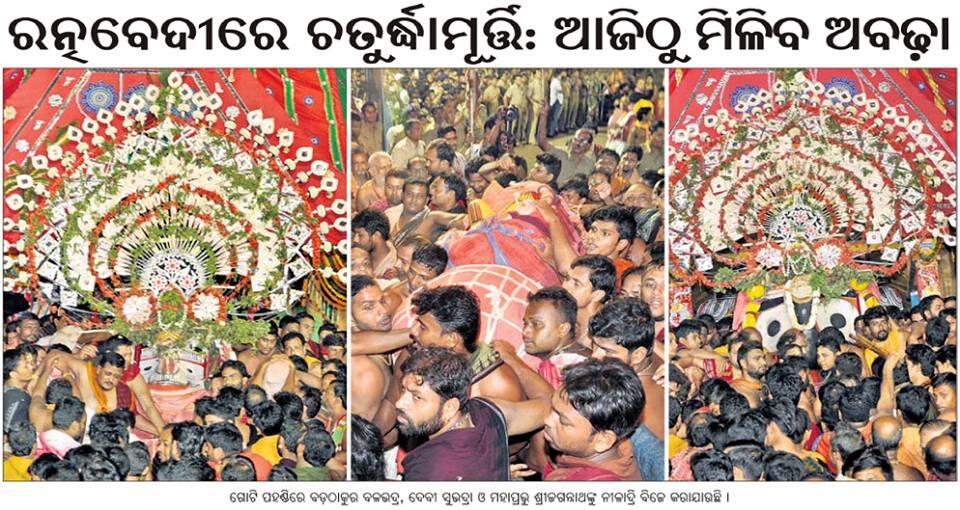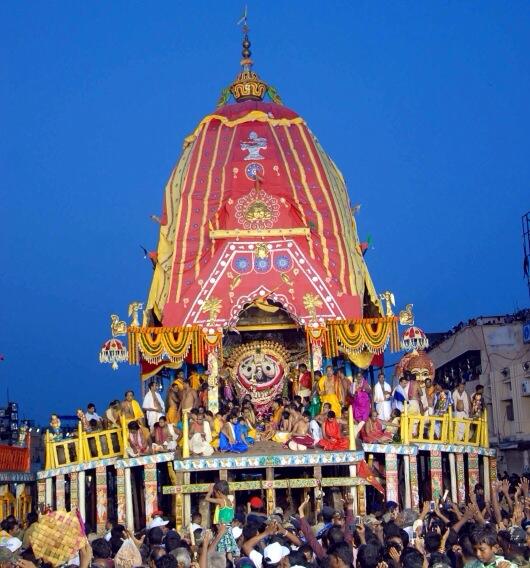 Don't we love it when we go for trips, especially to our loved one's place?
The Gods also love it!
By emerging out, the Gods give
darshan
(sight) to all their devotees irrespective of any barriers like wealth-status, religions and nationalities.
Notice the body/skin-colour of the three idols. White, Yellow & Black represent all in our World...
In other words, the three siblings stand for the entire human-race with different skin-colours- fair, yellow & dark.
The criterion for entering the Temple is- only Hindus are allowed inside. Also, photography is not allowed inside the Temple.
Rath Yatra festival ensures Gods are accessible and also we can take photographs.
There are real-life stories of how the Gods delay their Rath Yatra, if a devotee is on the way...
The construction of the Chariots begins on the auspicious day of Akshay Tritiya, two months before Rath Yatra, in the third day of the bright fortnight of the month of Vaisakha.
On Akshay Tritiya, the sandalwood festival or Chandan Yatra begins, that lasts for three weeks.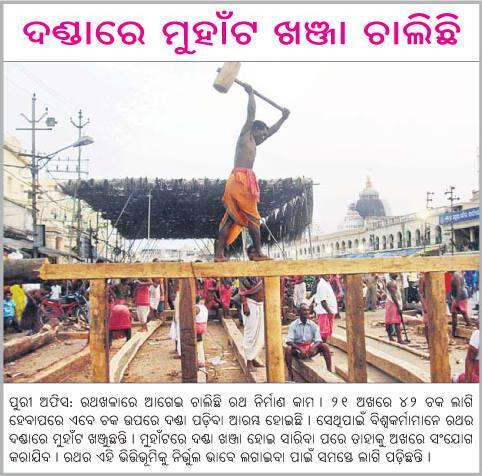 Building of Chariots by expert craftsmen
Look at the giant wheels!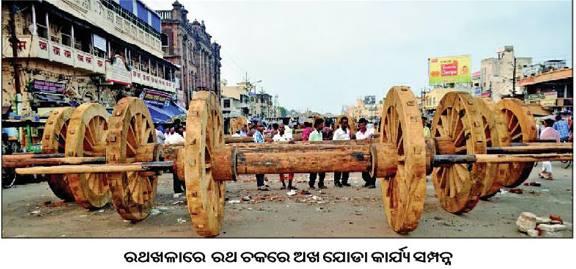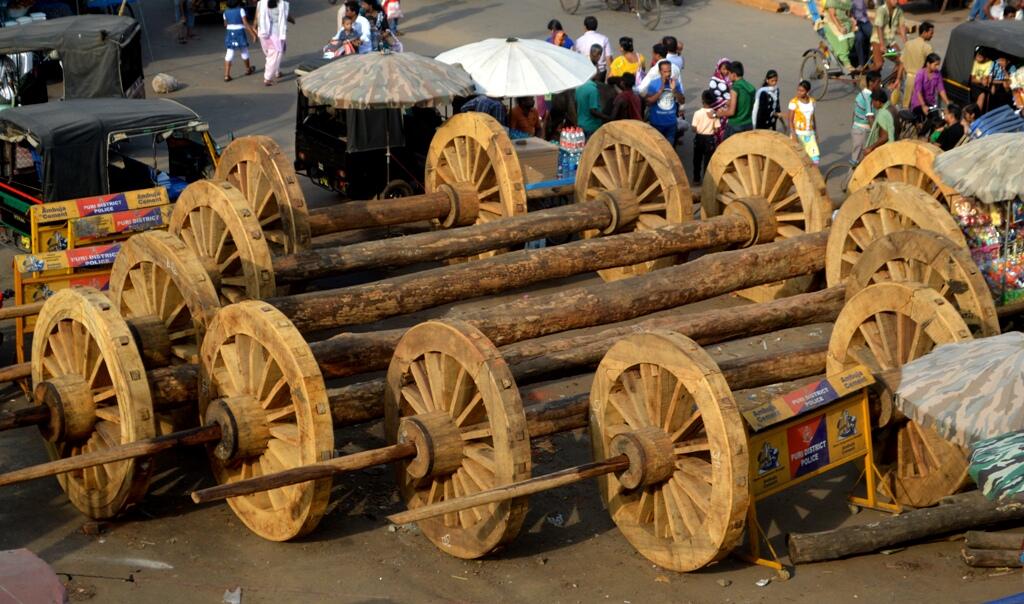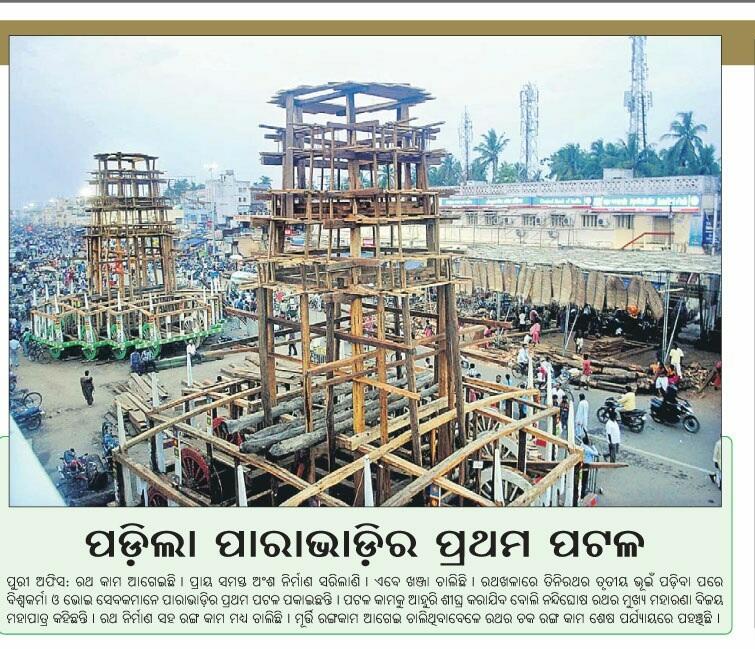 The Chariots are the fruits of the love and labour of skilled craftsmen.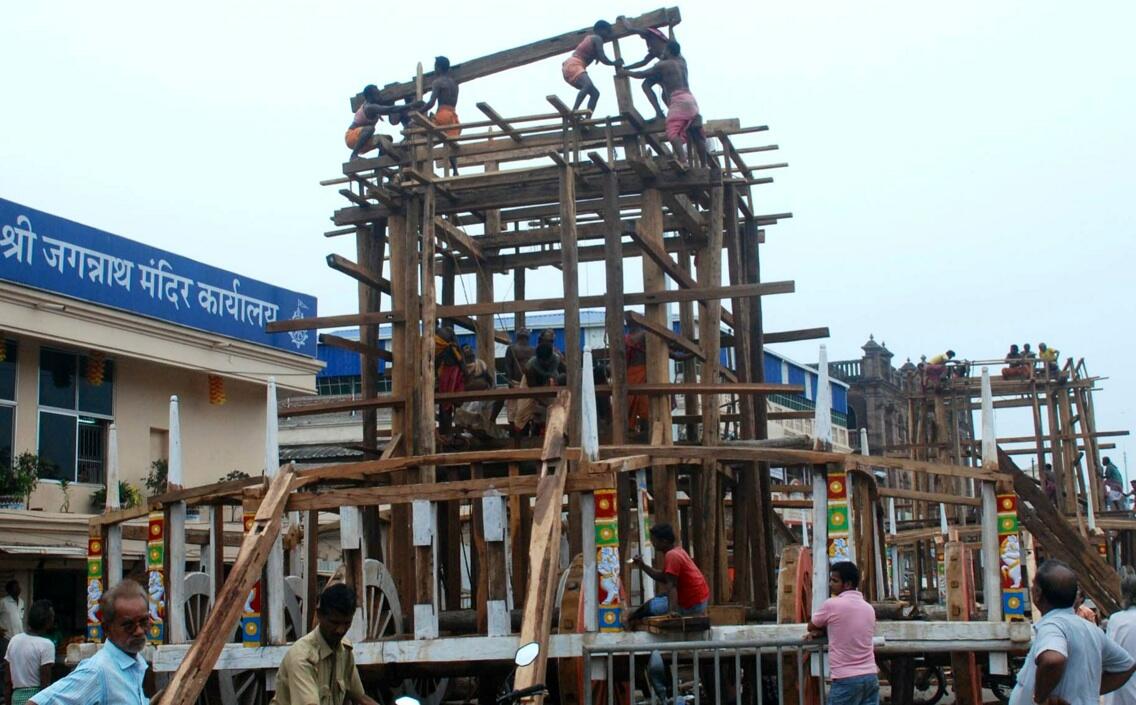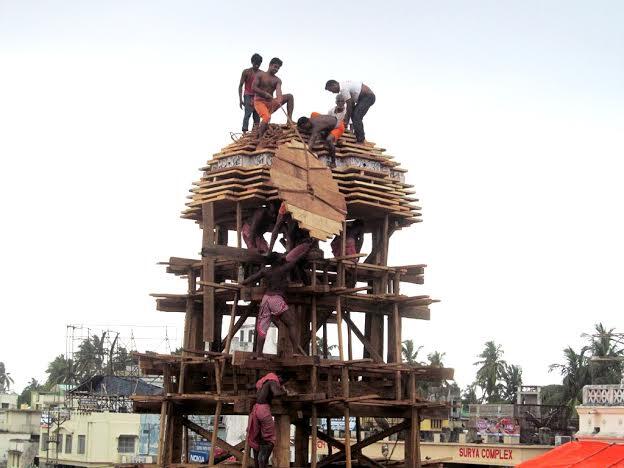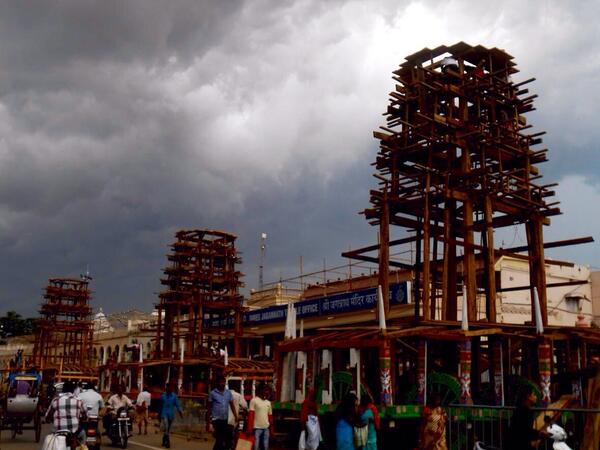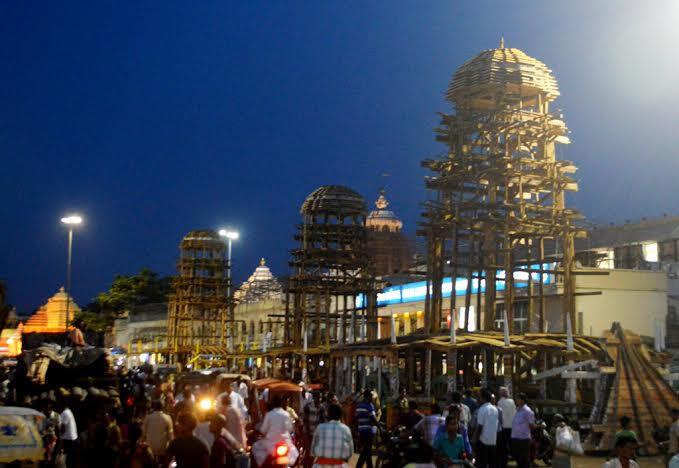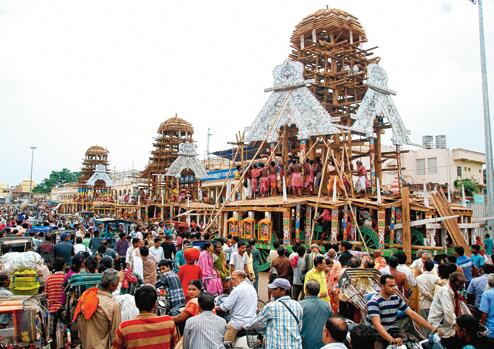 The Chariots are awesome with fine details and paintings.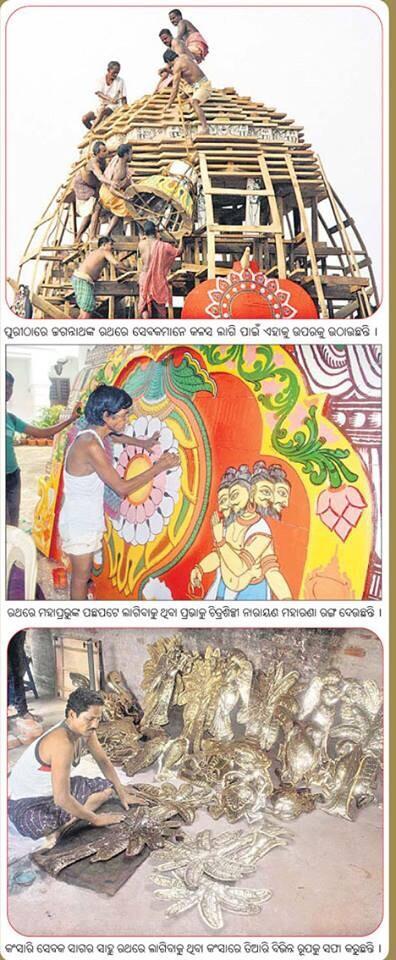 Some days ago, on Snana Yatra, Lord Jagannath and His siblings had fallen sick after taking a bath.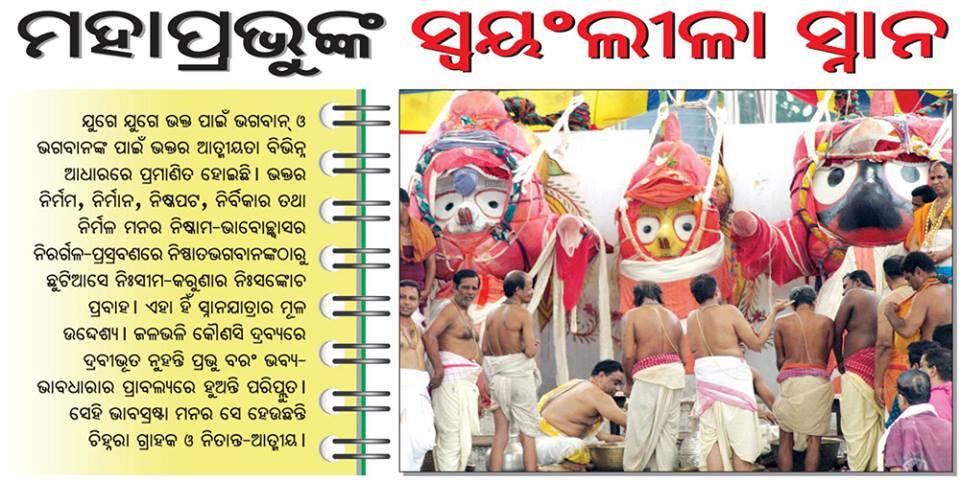 Snana Yatra- The precursor to Rath Yatra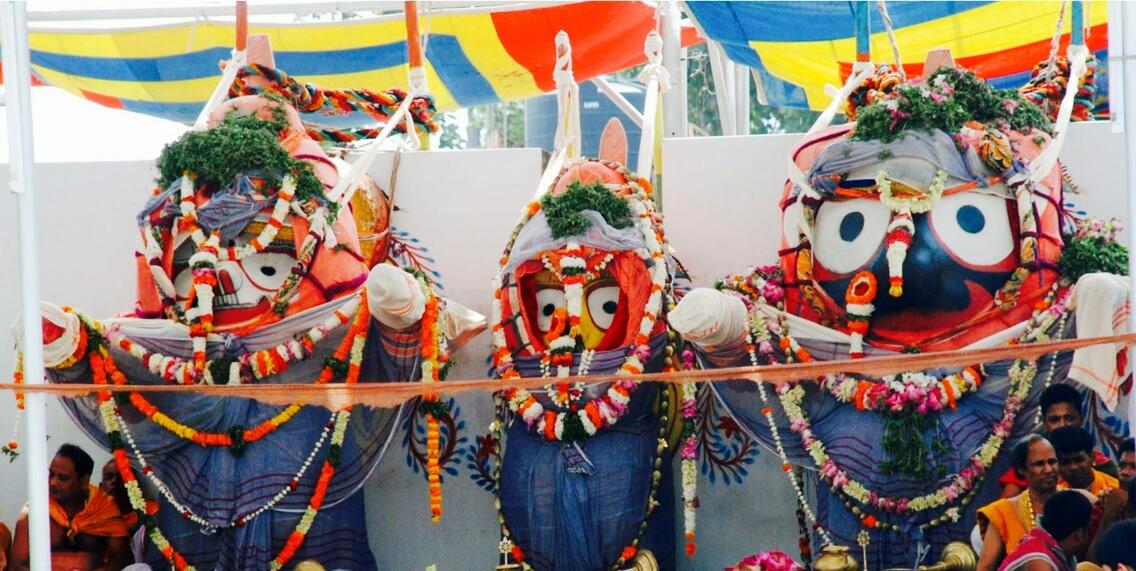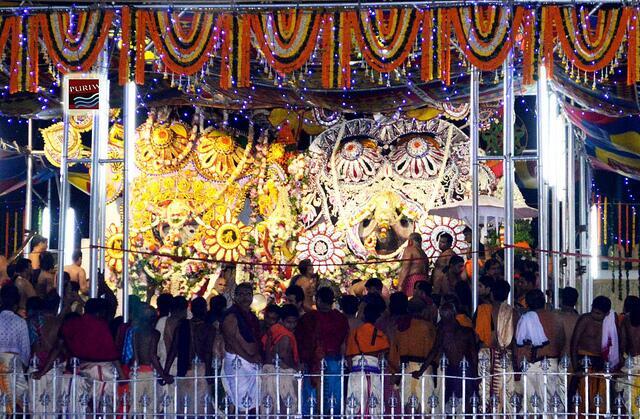 Gajanana Besha of the Lord after Snana Yatra
Rath Yatra is a celebration after the siblings have recovered from fever/sickness.
Aren't we happy when we feel hale and hearty?
The Gods are happy too!
Now, Rath Yatra gives the Gods the chance to travel to their aunt's place and also reach out to their devotees, who want to connect...
A glimpse of Lord Jagannath on His Chariot is believed to be very auspicious as per ancient texts and scriptures.
"When Jagannatha is on His Rath Yatra cart and is moving along the road, at every step there is a loud presentation of prayers and songs chanted by large assemblies of brahmanas. Hearing their hymns, Jagannatha is very favourably disposed towards them. He is the ocean of mercy and the true friend of all the worlds."
- Adi Shankaracharya
From L to R- Nandighosha, Debadalana, Taladhwaja
There are 3 Chariots namely:
1. Taladhwaja - Lord Balabhadra's Chariot - Green & Red Colour
2. Debadalana - Devi Subhadra's Chariot - Black & Red Colour
3. Nandighosha - Lord Jagannath's Chariot - Yellow & Red Colour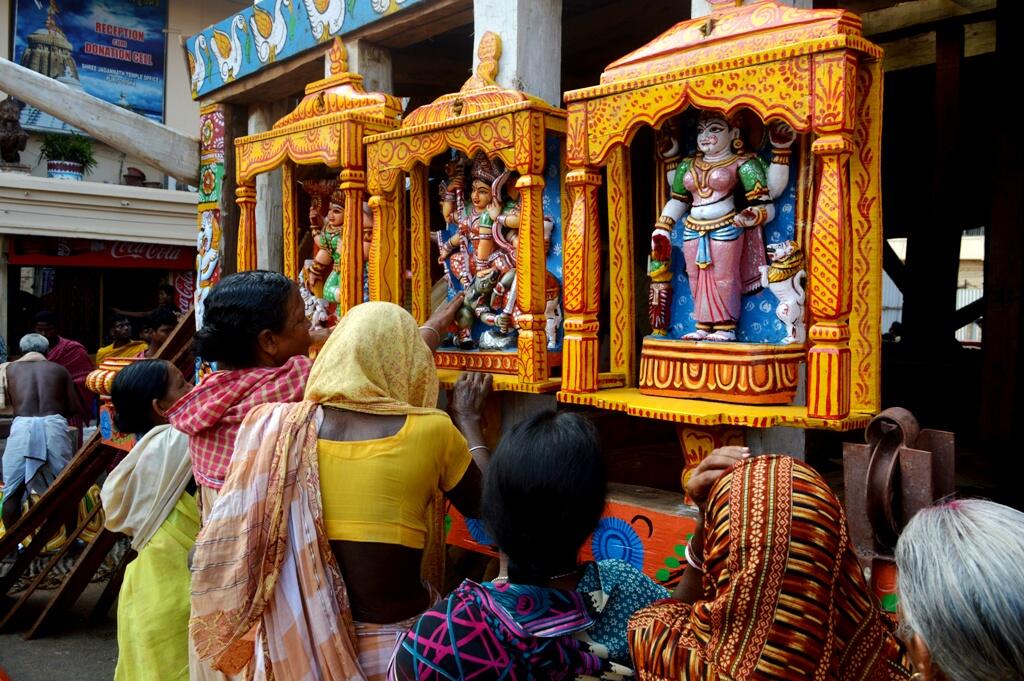 Some TV Channels air the Live telecast of the Rath Yatra Puri.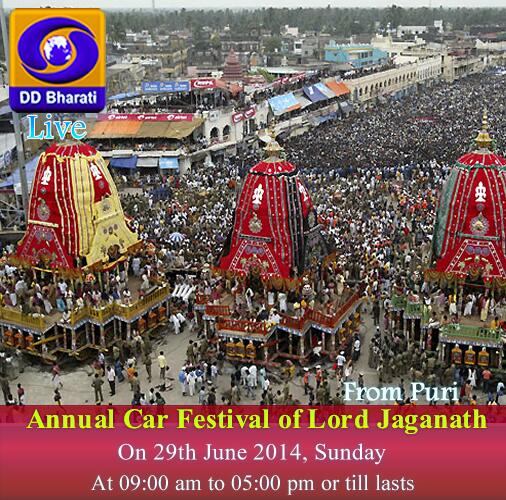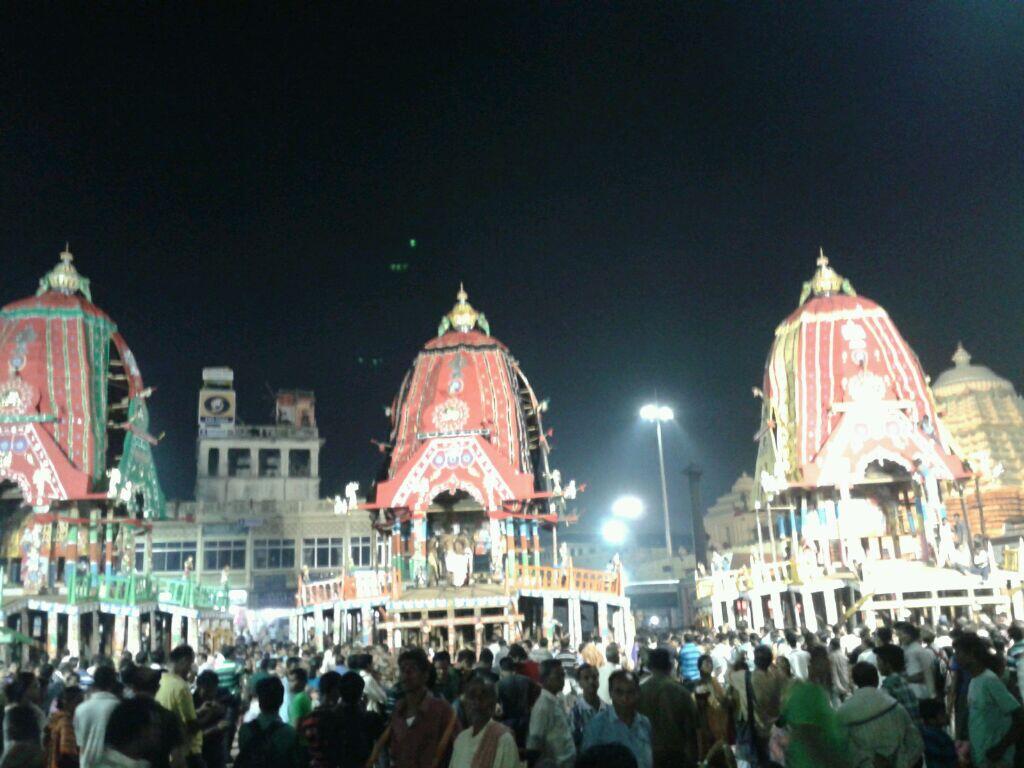 Night View of the Rath Yatra Puri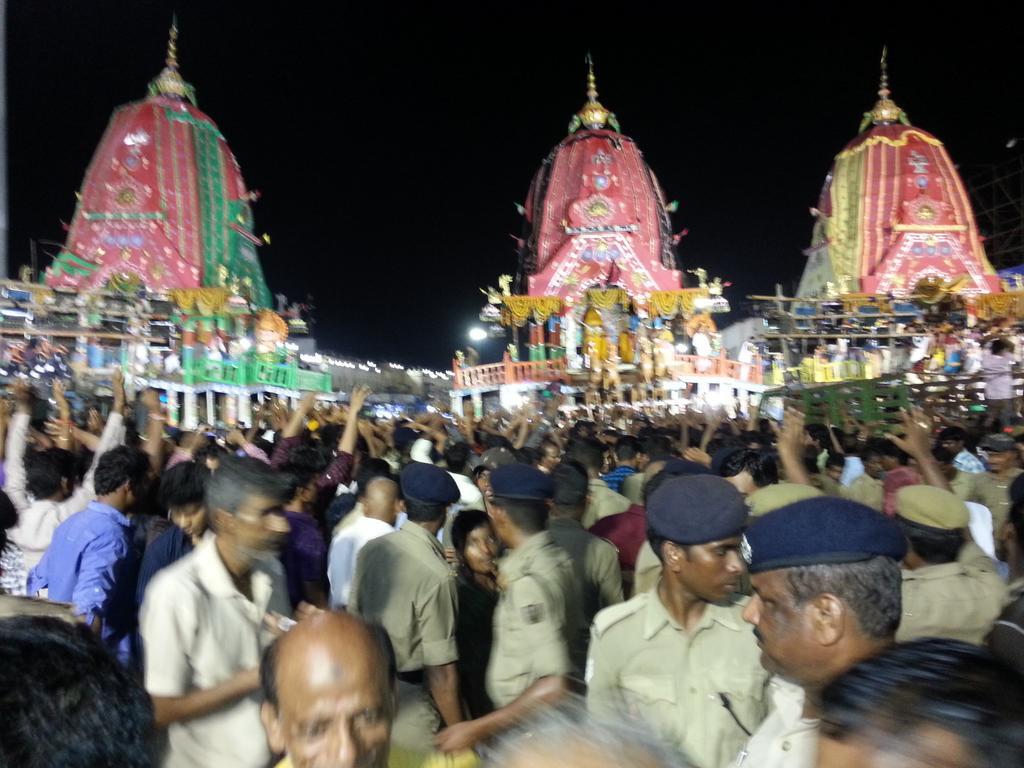 This cultural heritage advocates equality &unites everyone together.
What a master plan of the Lord of the Universe!
Jai Jagannath!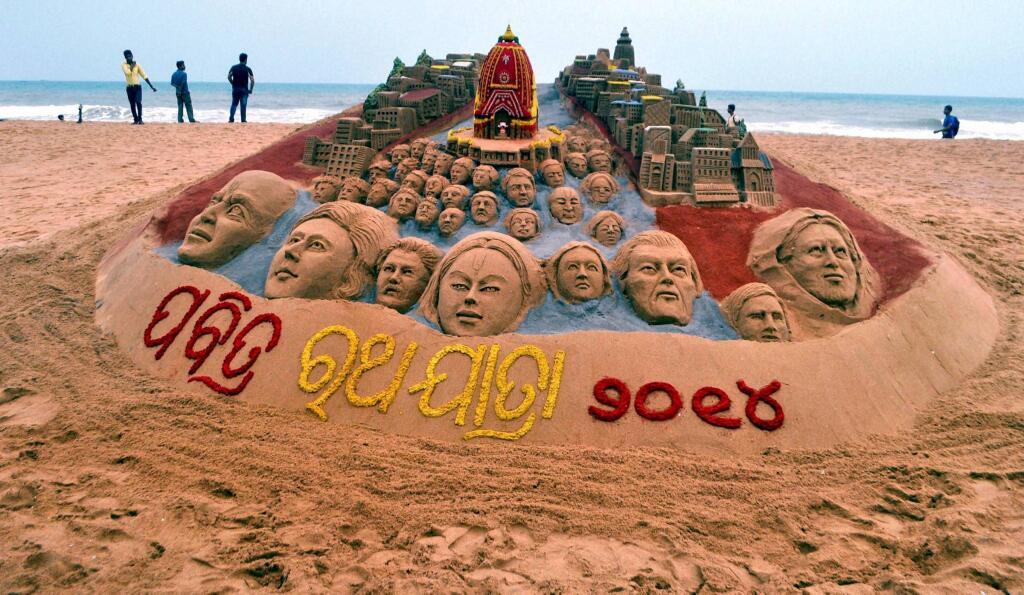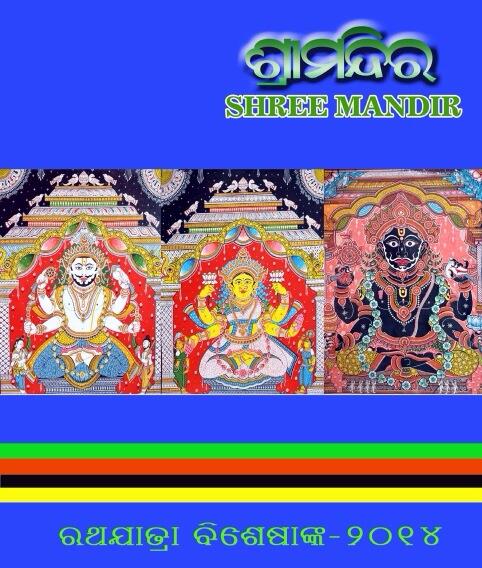 2014 Rath Yatra Special Issue of Shree Mandir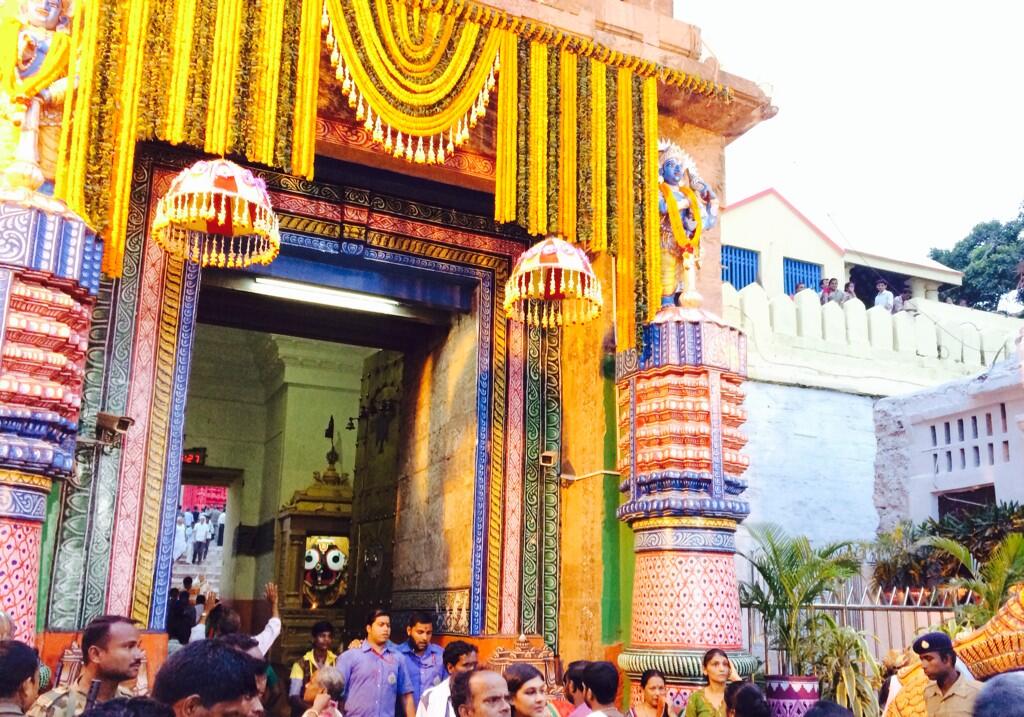 'Simhadwara- Entrance to the Shree Jagannath Temple - Decorated for Niladri Bije
For MORE PICS & Visual treat do check out my Post-
RATH YATRA!
You can also read my Post- SUNA BESA & get treated to the Gods in Gold!
Next year is special as there will be the "Nabakalebara" celebrations in which the Gods will attain new bodies, after a gap of 19 years.
In case you are yet to visit Odisha, India, do plan your trip & book your tickets for 2015.
All the pics with no source-credit above are courtesy Twitter- @arvindpadhee, @devasissarangi, @diana_sahu, and @BBSRBuzz & many of its enthu contributors.
Thanks all for sharing.
For ABC Wednesday - Y For Yatra. Yatra means Journey.