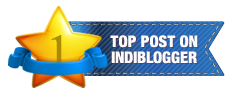 Director A.R.Murugadoss's movie- "Holiday: A Soldier is never off duty" is 170 minutes long. It has Akshay Kumar, Sonakshi Sinha, Sumeet Raghavan and newcomer Farhad in key roles. Govinda has a cameo appearance. Holiday is the second Bollywood offering by the Director. It has his first Bollywood film- Ghajini's hangover/glimpses in certain scenes - viz. display of maps, pics and info on the walls. I felt Holiday is a bit too long and needed better editing.
Our story starts at the Railway Station when the "jawano ki train" (train of soldiers) arrives late on the Mumbai platform. Soldiers have come for their forty-days annual vacation- Holiday. Enter Indian Army's Virat (Akshay Kumar), who lives up to his name. Virat spends his holiday fruitfully & like a superhero helps unravel and avert a virat (big) terrorism attack on Mumbai. How he single-handedly plans & executes it with the help of fellow soldiers is the main crux of the story.
Virat's parents are trying to get him married to Saiba Thapar (Sonakshi Sinha), whom he rejects as she doesn't satisfy what he's looking for- one who has short-hair, and is confident & stylish. Later, when he finds her boxing and playing many sports, he shows interest. But, she doesn't show interest initially and later when she does, he doesn't!
I wish she wasn't shown slapping her own father just to show that she's strong...


Virat smartly stumbles upon a terrorism plot. He reveals his true identity- he belongs to the DIA- Defence Intelligence Agency- "Fauj mein secret agent" (Secret Agent in the Army).
Virat discovers traitors in the system and tells them-
"Tum log pariwaarke saath yahan chain se jiyo, is liye humlog roz border pe martey hain"
(We die at the border so that you people can stay peacefully with your families.)
His friend (Sumeet) plays a policeman, who ably supports Virat in his mission. He poses fun questions to Virat like- "Cupboard mein tujhe kitabein and kapde rakhne ki aadat nahi?" (Don't you have the habit of keeping books and clothes in your cupboard?")
Saiba appears off and on as she realizes that "Accha dikhne wala akalmand hota nahi aur akalmand achcha nahi dikhta" (Good-looking guy is not intelligent & intelligent isn't good-looking). Saiba's appearance means that the lead pair gets to sing and dance to Pritam's music!
Virat's Senior Sir (Govinda) provides comic relief. I noticed that the same CCD outlet is there as setting where the recent movie Queen was filmed!
It is amazing how Virat & his men successfully play the dangerous anti-terrorism game.
I was reminded of the Chinese proverb- "If you must play, decide upon three things at the start: the rules of the game, the stakes, and the quitting time."
The fact is that here the rules are complex and no one knows the quitting time...
Virat and his friends attend a batch-mate's Christian Wedding & then follow, dressed in similar coat-suits, & exterminate the Sleeper-cells. Virat's mind is 24X7 focused on our country, even when he's attending a wedding or about to share his first kiss!
It is equally interesting to find how Farhad and his men intelligently arrive at the whodunnit info - that they are "jumpers, runners, swimmers...trained shooters" and trace our soldiers.
I always wonder why isn't such intelligence tapped for the good of mankind rather than the mindless destruction?
It is chilling to find innocent family-members of soldiers getting killed.

There are smart fights and action sequences. I particularly liked the way Virat gets back in form in the climax on the ship where he's attacked gruesomely. Like a robot, he self-heals all the bone-fractures! Pretty cool! Wish we all had such superhuman skills :P

It is heart-touching to see the war-affected physically-disabled soldiers, who are still ready to help/contribute for India.

Murugadoss has used a lot of real examples. Strategic Affairs & Defense Analyst, Maroof Raza explains us the meaning of the term - "Sleeper Cells" apart from the terrorism operations. The people who have feelings of sadness or revenge are trained by terrorists to carry out acts of terrorism based on their instructions.

Holiday is high on technology- deals with mobile-phones, inserting location-detector chip or planting and blowing off bombs...

I loved the patriotic message given by the movie. Our hero, the solider is ready to sacrifice his sister & himself for the sake of our Motherland. Wish we had such heroes in every city in India.

At the end, when the Holiday is over and the soldiers board their train back to duty, an apt song pays a tribute to the Indian Army.


My takeaway- "When the terrorists, who kill thousands, can take lives, why can't the protectors or civilians lay down their lives for our country?"
Hats off to the Indian Armed Forces.
My Rating:
3.5 / 5