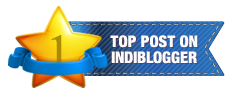 Today, June 5th is celebrated as the
World Environment Day (WED)
. It was established in the year 1972 & first celebrated in 1973. WED attempts to raise awareness about the environment and also to encourage everyone to take steps to protect Planet Earth.
The 2014 theme for World Environment Day focuses on 'Small Islands and Climate Change'.
The official slogan for the year 2014 is 'Raise Your Voice Not The Sea Level.'
We all are the inhabitants of our Blue Planet that unfortunately is feeling blue with the harmful effects of industrialisation and our selfish interests. Human-beings have been responsible for the severe climatic changes that have been witnessed in the past couple of years.
Days like today make us introspect- Are we really friends of Planet Earth?
What are we doing to help?
I want to share some of my thoughts and queries-
1. Do you make an attempt to save electricity? Like switching off lights and fans and other devices and gadgets when they are not in use?
2. Do you take the stairs instead of the elevator, at least sometimes?
3. If you have an RO-Water-Purifier that dispels a major part of 'waste-water', do you conserve the same water in buckets and reuse it for purposes like watering plants, mopping floors etc?
4. Do you carry your own cloth bags (to carry vegetables, fruits, grocery etc) and tiffin-boxes (to get non-veg items like fish, meat etc or packed food) when you go shopping to the local or super-markets & refuse plastic-bags?
5. Do you believe in the 3Rs- Reduce, Recycle & Reuse?

6. Do you walk down, use car-pool or public-transport instead of taking your private vehicle?
Time is ticking.
Let us be and encourage everyone to be saviors of Planet Earth everyday and not just on days like April 22nd (Earth Day) & June 5th (World Environment Day).
Please do share what environment-friendly acts you practice or plan to implement...