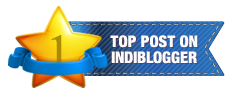 I felt rich when I got to board an AC-Bus going my way-
Yesterday when I started for the local-market...
Also as I got a seat & didn't have to stand!
My purse made me feel rich when I had to buy a ticket.
I thanked God as I handed a Thousand Rupee-note,
But, with a frown the bus-conductor shook his head...
All my Debit & Credit Cards were no good there!
"You have to give a Twenty Rupee-note", he said.
I rummaged through my purse & counted the coins!
I parted with all & felt rich when I could pay my fare...
I planned to pick Milk & Mangoes from the market.
Alas! For my 1000 Rupee-note, vendors had no change to spare!
I felt rich when my brain directed 'Go to the ATM!'
As I was carrying many cards, I felt rich in a flash!
When I reached the ATMs, I didn't feel rich at all!
2 were out of order, 1 had lost link, while 1 was out of cash!
I felt rich when I walked further & found a functional ATM.
I felt rich when I had Hundred Rupee-notes in my hand!
Still I wasn't rich as the Milk & Mangoes had been sold out!
Yet I flashed my million-dollar smile & I felt rich & grand!
This is a true account of my personal experience yesterday. I felt rich yet didn't feel rich despite having plastic money and a big currency-note in my purse! Coins made me feel rich!
I feel rich when I find/get what I like/want! I also feel rich when I can smile and be optimistic all the while!
My Post for IndiSpire Edition-15