Fathers have a great role to play.
Great dads have the best interests of the child at heart. They want their child to grow and be happy. They plan everyday how to make their child's life better and also for a great future.
Hindi cinema has portrayed many great dads.
Here are some great dads and their qualities from Bollywood movies :
Optimistic, Encouraging & Building Confidence
In the movie-
Fashion
, when the dejected heroine returns home, her father encourages her to go and make her comeback. He tells her that she is his daughter and she cannot be defeated. She has to win! Yes, she does and makes him proud!
Being Present & Supportive of Child's Interests
In the movies-
Humpty Sharma Ki Dulhania & Kick
, the hero's dad is present at all times. He even gives his lifetime savings for his son's interests.
In the movie-
Dilwale Dulhaniya Le Jayenge,
the hero's dad is a pillar of support, who fulfills his son's desires including sponsoring a Europe-trip after his son has flunked his graduation-exam, & a trip to India to win over his son's ladylove!
Taking Strict Steps To Benefit Child
In the movie-
Waqt,
the hero's father asks him to leave home his home. The hero struggles a lot, changes his spoilt-brat ways and becomes a successful movie-star,
and h
is dad
is
happy.
Knowing What's Best & Planning for the Future
In the movie-
Dil Hai Ke Maanta Nahi
, the heroine's millionaire dad knows that the movie-star beau his daughter has chosen is only after his money. He forces his daughter to run away from her marriage so that she can marry the simple and honest journalist who loves her! Dad knows that the latter will make a perfect husband for his daughter!
For a father, his child will be 'child' even she/he is grown-up. A great dad forgives his child's mistakes provided the latter genuinely means it. As they say- 'Forgiveness is divine'. Great dads accept if their child marries her/his lover who's of a different community/faith/nation etc.
Proof: Many movies like-
Bombay, Kabhi Khushi Kabhi Gham, 2 States
etc.
Providing Comfort & Freedom & Making Amends
In the movie-
3 Idiots,
Farhan's dad sets up an AC in Farhan's room & not anywhere else in his home, so that Farhan can study in comfort and do well! Though Farhan's dad wants him to be an engineer, he allows his son to pursue his passion of photography. He even offers to replace the gift laptop, he has lovingly bought for Farhan, with a camera as that's his son's
desire
.
Owning up & Taking Charge
Great dads own up their mistakes too!
In the movie-
PK
, the heroine's father has always given her full freedom to pursue her interests, in India & abroad. However, on the advice of his religious guru, he does not want her to marry her lover from Pakistan and disowns her. Later, he realizes his mistake and cheers for her!
In the movie-
Shaadi Ke Side Effects
, the father does irresponsible acts like once he forgets his daughter outside while he gets busy watching a match on their outing. Later, he decides and makes serious effort to be a great dad.
No child will
shiver
or
wilt
when blessed with such great dads!
Note- Have just mentioned a few examples from Bollywood in this post.
What makes a dad great? Which movie has a #GreatDad ? Do share in the comments below.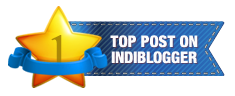 Linking with-
Three Word Wednesday - Desire, Shiver, Wilt
ABC Wednesday- D For Dad
#GreatDad