Today is the 69th Anniversary of the US Atomic Bombing of Hiroshima City.
Has the World learned lessons from history & the World War's futility & brutality?
Some parts of our World are still battling it out - Some speak with missiles, guns & knives...
Other nations indulge in a War of Words, while still others adopt Silence... quiet about lives...
What are we trying to prove- that human-being is the most intelligent creature?
Hope we never have reasons where history repeats itself - with Wars in the future...
Aren't all the War-Memorials enough to shake the World's conscience now?
Hope Love triumphs, Humanity wins, Peace reigns...STOP WAR anyhow...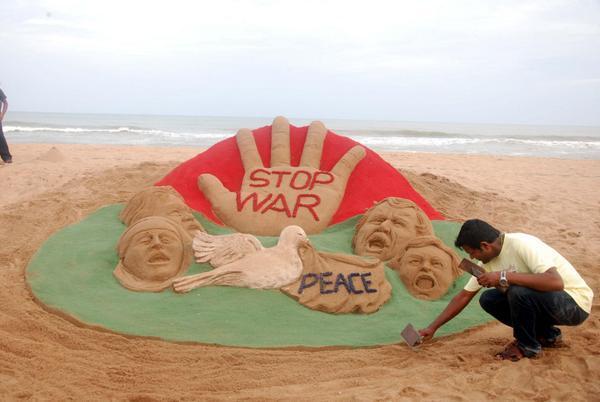 Sand Art at Puri Beach, Odisha, India ; Source