I love fairy-tales. I have often imagined living in a Castle like a fairy-tale heroine!
The explorer in me wants to travel, loves to travel and has many places on her wish-list to explore.
Did you know that the name of the cake has been derived from the German dessert that literally means "Black Forest cherry-torte" that originated in Germany?
As I love Black Forest cake so much, I have plans to visit its place of origin & try it out! Yummy!
The foodie in me wants to eat such delectable treats!
Dreaming of visiting Germany, I looked for my choice online using Airbnb.


Destination- Black Forest, Germany
Ever since I read about Rapunzel, who stayed in a tower room, I have dreamt to do the same!
Would be so much fun to stay in a Castle, that too near the Black Forest, Germany that I dream to visit!

This tower room in the castle looks cool & comfortable!
Extra travel location info provided by the host is-
"Explore Lahr and the Black Forest. Visit the Europa Park in only 20 min."
Additional info about the neighborhood made my choice attractive-
"
Quiet area with less traffic. In summer time, you can visit the Terassenbad and Stadtparl of Lahr. 5 minutes by car to the railway station."
The accommodation has amenities like free Wireless Internet, SAT-TV, Heating, Coffee machine etc.
As I am a non-smoker and can't stand passive-smoking or cigarette fumes, I love the House Rule- "NO smoking in the room and house!"
I was delighted to access info about this home away from home thanks to Airbnb.
Airbnb offers us a chance to Rent unique places to stay from local hosts in 190+ countries.
It
is a website where locals across the world offer their homes to stay for travellers, who are looking for interesting/comfortable spaces to stay while they travel. As travel is also about learning local culture, interacting with the public and being safe, Airbnb offers all this and more including -
Discovering Amazing Places
Booking A Stay
Feeling At Home With The Hosts While Travelling
Distinct locales around the world viz. the unique castle that I chose, available for accommodation, are thus accessible at the touch of a mouse-button. It's convenient to choose where we wish to stay as per our plan!
In my case, I just looked for "Black Forest Germany" and I got a host of options from which I could pick and choose and confirm my host!
Airbnb offers all the readers of my Blog, who sign up with Airbnb, a travel credit of Rs 1,500 to use toward a new reservation i.e. for your first booking.
Apart from earning/saving 1500 Rupees, start the discoveries-
With Airbnb, explore across the seas, save the memories & say Cheese!
Do you dream to stay in a Castle?
What type of accommodation interests you?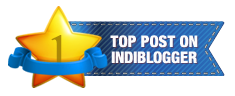 Linking it with-
ABC Wednesday- T for Travel, Tower...
Our World Tuesday
Two Shoes In Texas- Wants
Worded Wednesday#62