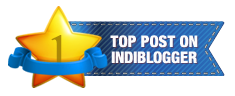 The multi-starrer Hindi movie 'Happy New Year' (HNY) directed by Farah Khan and produced by Gauri Khan, is a typical Bollywood masala movie with a mix of emotions, drama, comedy, at-the-edge-of-seat moments, thrills, action, song & dance sequences.
HNY is about a team of five 'losers' attempting to be 'winners'. They try a heist of diamonds worth Rs 300 crores while managing to secure a place amongst the WDC- World Dance Competition in Dubai. Does their '
Duniya ka sabse badi chori ka rehearsal
' (the rehearsal of the world's biggest theft) succeed?
If yes, how do Charlie & his team pull off the plan?
Manohar Joshi (Anupam Kher) is falsely implicated in a theft of Rs 100 crore African diamonds by Charan Grover (Jackie Shroff). His son, Chandramohan Manohar Sharma aka Charlie (Shah Rukh Khan) wants to take revenge.
For this, he takes the help of-
1. Jagmohan Prakash aka Jag (Sonu Sood) – ex-Bomb-Squad Captain
2. Temhton Irani aka Tammy (Boman Irani) – Locker/Safe Opener
3. Rohan Singh (Vivaan Shah) – Hacker & Jag's nephew
4. Nandu Bhide (Abhishek Bachchan) – lookalike of Charan Grover's son, Vicky Grover
5. Mohini Joshi (Deepika Padukone) – Bar-dancer hired to be their team's dance-teacher
HNY is engaging and funny with some obvious déjà vu moments.
20 Points I loved in HNY-
1.
Tammy fishing out things from inside his bag including Strawberry Milkshake, Pineapple upside-down cake…
2.
Tammy's Mom's instructions to him when he's packing.
3.
Tammy trying to eat while Jag is bashing up the goons to save Rohan & Charlie is interpreting for Jag!
4.
Use of past Hindi movie songs/music to convey love-
Tammy's love for the safe 'Shalimaar' with the title song from the old Hindi movie- Shalimaar playing in the background. Also, Mohini being a scene-stealer at the WDC party with the song 'Ankho mein teri' from Farha's movie- Om Shaaanti Om.
5.
The group's initial attempt to learn dance from different choreographers- Prabhu Deva, Palak as Saroj Khan & a ballet dancer!
6.
Nandu's snake-dance & being ready to puke anytime- Janmastami or inside the green room in Atlantis Hotel, Dubai!
7.
Mohini's love for English & how she gets lost when Charlie converses with her!
8.
The team silently conversing with one another by doing mindreading in the lift.
9.
Hi-fi tech sequences are answered with Rohan's hacking, including hacking the Dance competition's votes, deactivating the laser & playing a video-loop for the CCTV Security!
10.
Smoke coming out of Jag's one ear as he's deaf in his other ear.
11.
Tammy's 30-seconds fits that are a dance move!
12.
Korean language & song translations including the Korean version of the Rocky Hindi movie song- "
Aa dekhe zara
" (Come, let's see!)
13.
Cameos by Sajid Khan, Malaika Arora, Anurag Kashyap & Vishal Dadlani, Vishal Malhotra, Dino Morea, Sarah Jane Dias, Gita Kapur.
14.
"Call Me" by the females to the Indiawaaley males especially to Jag & Charlie, and females after Tammy & Rohan!
15.
Narendra Modi lookalike saying he's proud of the team & good days are here saying '
Hume garv hai Team India par.
Acche din aa gaye
'.
16.
How "
Badley hain Kismet ke ye taale
" (Locks of Kismet change) & losers become winners & are asked for autographs & Selfies. Nandu gives his finger-print on smartphones as he doesn't know how to sign!
17.
How the 300 crore diamonds make it with the Indiawaaley!
18.
End credits of HNY that feature the crew dancing with Farah as the judge. Not to miss the super-sweet SRK's son AbRam & Farah's triplets, who are also dancing!
19.
Spoofs of some popular dialogues
Watching certain scenes and dialogues of HNY, these movies came to my mind -
1.
SRK's lines have his famous lines & background music from his previous movies like DDLJ, Mohabbatein, Devdas, Main Hoon Na, Don, Om Shaanti Om…
Badi badi fights mein aisi chhoti chhoti baatein hoti hain (In big fights, such small things happen)
Picture abhi baaki hai mere dost (There is still more to the movie, my friend)
2.
Deepika's name is the same as that of Madhuri Dixit in the movie- Tezaab & her intro with the crowd screaming "Mohini! Mohini!" is akin to the Ek Do Teen song of Tezaab
3.
Deepika's aerial dance-act in 'Lovely Lovely' song is akin Karina Kaif's in Dhoom-3.
4.
The dance team's dance & interaction is like SRK's dance team in the movie- Dil To Pagal Hai (DTPH) & Deepika reminded me of Madhuri Dixit in DTPH.
5.
Deepika's
Mummy kehti thi
(Mom used to say) lines reminded me of Uday Chopra's Mummy dialogues in the Dhoom series of movies!
6.
Deepika standing behind SRK while he's revealing the 'truth' is similar to Preity Zinta standing behind SRK in the movie- Kal Ho Na Ho.
7.
SRK & Deepika inside the hall in the '
Manwa Lage
' song while there's fire outside is like the movie- Om Shaanti Om.
8.

Before their team's dance-act, Deepika's "

Saat minute

" dialogue based on SRK's movie- Chak De India's "

Sattar minute

" dialogue! "

Jao aur khelo! Mera matlab hai-

Naacho!

" (Go & play! I mean- Dance!)
9.
Mohabbatein movie's-
Parampara, Pratishtha, Anushashan-
Tradition, Perseverance, Discipline
SRK's explanation - Korean language also has such words!
10.
Can Hollywood be far behind? Titanic movie's dialogue is also there!
Conversation between Boman & SRK:
"I am the King of the world?" No, "You jump, I jump!"
11.
SRK's last-minute entry on the stage is akin to his entry on the stage in his previous movies- Dil To Pagal Hai & Rab Ne Banadi Jodi
10 Lessons From HNY-
1.

Black-White, Rich-Poor, Native-Foreigner all is hogwash.
There are two kinds of people in this world- Winners & Losers.
Every loser gets a chance to be a winner. Charlie and his team prove their worth.
Charlie is pursuing his Dad's killer, following him like a shadow- London, Paris, New York, Berlin…everywhere. They have to postpone their plan when the arrival of the diamonds is delayed.
3.

No matter how old we grow, we get Mom's instructions. Mamma knows best! Respect your mom. Work for your Mom.
You have to listen to Tammy's Mom's instructions when he's packing his bag to go with Charlie! And also all the wise things Mohini's mom has taught her like- "izzat" (self-respect/honor) is everything. Jag worships his mom & can't allow her disrespect. Nandu's mom has tumour and he's trying to earn money for her operation.
4.

Need a reason for motivation. No one can live without hope.
To achieve anything, motivation is needed. Here, the team is motivated. Each has a different reason. "No motivation, no crime."
"Ummeed ke bina insaan chaar seconds bhi nahi reh sakta." (Can't live for four seconds even without hope)
5.

Lose if you must; but don't lose your self-respect.
"Haaro to haaro, magar izzat mat utaaro"
6.

Indiawaaley are like this. We maintain eye-contact. Those who don't make eye-contact are thieves.
"Indiawaaley aise hi hain. Hum nazrein nahi churaaate. Jo nazrein nahi milaate hain who chor hote hain."
Grover pays attention to the other teams and totally ignores Team india. Charlie asks him to dare to make eye-contact & support fellow-Indians.
7.

Sporting spirit and helping others is most important and much appreciated the world over. "Team India wins hearts".
Team India showed "colossal display of courage…gave up their own performance to help a rival team". The Indiawaaley win the audience & judges hearts & earn a place as a "wild-card entry" in the finals of the WDC that's unprecedented in the WDC's history.
8.

India comes first. Always think of our country's pride & self-respect first, before our own. Don't break country's trust or expectations.
Indiawaaley think of "India ka bharosa, India ki izzat" (India's trust, India's honour). They risk their lives to perform their best for our country and live up to audience expectations.
9.

Kismet/Luck/Fate can favor anytime. The stars of Kismet can change.
"Agar iraadon mein dum ho, saali Kismet palat jaati hai" (Kismet favors the strong-willed)
Kismet is up to us. Key is proper action with support, planning & implementation.
10.

Bad karma catches up with the Villains & Heroes are rewarded.
The baddies are put in jail. Dreams come true for those who strongly believe & who are determined.
Mohini Joshi School of Dance becomes a reality. She also earns love from Charlie. Other Team Diamonds/Indiawaaley team-members also get what they want.
SRK is his usual cool self. Abhishek, Boman & Sonu have great comic timing. Vivaan hacks away to glory. Deepika looks 'lovely' & like 'Barbie'. Anupam Kher & Jackie Shroff are credible.
I loved the movie- Happy New Year.
Watch HNY if you are a true Bollywood comedy & action masala movie fan, who doesn't bother about logic!
My Rating- 4/5

Have you watched HNY? How did you like the movie?
Do share in the comments below.