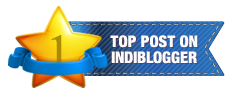 My Father is my role-model.
When he's there, ALL IS WELL!
He motivates me- I can achieve what I want-
As "I can" & there's no place for "I can't"!
"Be positive and be happy" is his blessing.
He treats me like his Princess & he's King!
He has told stories, taught Maths & sown knowledge seeds…
Even on hot/cold/stormy nights he has attended to my needs.
Got important items like brushes/chart-papers,
So that the next day I could paint & fill colors…
He's the one who paints rainbows in my sky…
Papa has kept me grounded while I soar & fly!
Though he recently became a senior-citizen,
For his CA-profession & firm, he still exudes passion.
A wizard with numbers, his brain is like a computer,
He makes no errors spotting errors- he's a great auditor!
No retirement or rest for my Dad…
Work is worship & dedication makes him glad.
Much in demand with the local News-Channels,
With his candid views & talks, prime-time sells!
In many institutions, Papa is invited to give talks,
He encourages everyone to think as if there is no box.
He means every word that he advises in his speeches.
I love the way he practices what he preaches…
Papa says –"Study for Knowledge, not for Marks"
Good habits- no wasting a grain & eating without fuss.
Learning by example, I polish off any edible fare!
I earn admiring glances & compliments rare!
Thanks to his sincere usage, I got to see
Many nouns & adjectives are verbs actually…
Gratitude, Honesty & Integrity, Kindness,
Hardwork, Punctuality, Discipline, Goodness…
Papa upholds the Never-Say-Die Spirit,
He's a bundle of energy, positivity & wit.
He is a walking-talking encyclopaedia & inspiration.
He is a cool role-model for every generation.
People confide in him & ask for help & comments,
He exudes warmth & shares the right judgments.
Papa is a strong proponent of Dr. Kent's poem-'ANYWAY'-
He always does good & takes the right, fair & just way...
I am writing about
#MyRoleModel
as a part of the activity by
Gillette India
in association with
BlogAdda.com