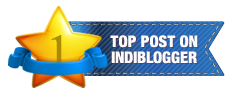 He was getting late for the Conference and was driving his swanky car faster than he usually did.
It was a divine conspiracy that on the road he managed to spot the pretty lady who wanted a hitch.
When he stopped his car near her and inquired, he felt blessed that even she wanted to go to the same place as he!
They travelled together to the same Conference where she was adjudged the winner & he happened to be one of the judges, who awarded her the prize.
Later, he proposed to her as sparks had flown the moment he had set his eyes upon her as it was love at first sight for him…
This is my Five Sentence Fiction for the Topic 'Sparks' for Lillie Mc.Ferrin Writes.
This is my very first entry for Lillie Mc.Ferrin Writes.
Thanks to my Blogger-friend Aayesha Hakim for the info.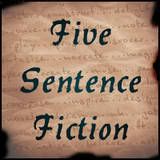 The idea based here in five sentences is a part of my original story that I shared in my previous post.
For my detailed story & to know what happened before & after the sparkling hitch, do read my story - His Handicraft...