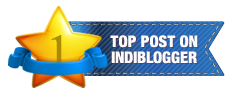 A recent incident has set me thinking. This is just a Post about my random thoughts...
If there's any problem in our personal life that we are unable to solve on our own, then what should be our course of action?
Should we share it with close people or should we cover it up so that no one knows?
If we share it with someone/some people, then we are 'washing dirty linen in public'. Anything that is not 'private', is 'public'.
Also, our secret may find its way to others that we wouldn't like or want.
How many people can actually keep a secret?
'A secret is something that everyone tells everyone not to tell anyone!'
Then, I saw this image in Twitter:
What if we don't reach a mutually agreeable consensus with our partner?
What if kiss & make up just doesn't work?
Is the solution to keep the faith, hoping things will work out?
Or is walking away the solution?
Some people walk away, not only from their partner's life, but from Earth itself…
Those who are strong enough not to end their lives, end up living with past memories though trying for a hopeful future.
Wish there were solutions for every kind of problems.
And medicines for every illness.
Relationships are very delicate...
I guess the best solution is- mutual time, patience, trust, understanding, hope, support, respect…lots of love.
May God give everyone enough strength to tide over every problem & recognize the solutions.
Here's wishing more solutions & zero problems in everyone's lives.