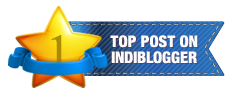 The Rajarani Temple in Bhubaneswar is a beautiful temple with amazing architecture belonging to the mid 11th century A.D.
It is located near the Lingaraj Temple. In the traditional sanskrit texts, the Rajarani Temple was referred to as Indresvara Siva Temple.
Presently, there is no deity in the sanctum. It has been named Rajarani from Rajarania- the fine grained yellowish sand stone that has been used to build the entire edifice.

The Rajarani Temple has scenes of marriage of Lord Shiva & Devi Pravati. The walls of the sanctum grace superb sculptures of 'nayikas' in various roles and moods that appear true-to-life with grace, beauty, motion & expressions. There is also ample display of nature in the sculptures.

For more details about the temple, visit the Odisha Tourism & Archeological Survey of India sites.
The Rajarani Temple now hosts the Rajarani Music Festival 2014 organized by Odisha Tourism from January 18-20, 2014.
Refer to the advertisements below.
With renowned artists performing, the Rajarani Music Festival 2014 looks promising.