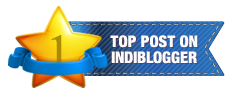 I had just returned from a seminar from Germany where I had presented my highly-acclaimed research-paper on 'Indian Handicrafts'. Having recently completed my PhD in the same subject, I was getting invitations to give talks in foreign universities.
But, I was back in India to attend the National Handicrafts Business-Meet scheduled at Pipili, Odisha.
Pipili, a town is situated near Puri, is famous for its handicrafts.
I was to present my ideas for a chance to win the grand prize- sponsorship. What interested me was that the winner of the best idea prize would get a funding of Rs 10 lakhs to implement her idea and also get a share of the profits. Profits for me meant popularizing Indian arts all over the world…
It was just before the Durga Puja and there was no seat-availability in the flights or trains. Luckily I managed to get a seat in a Volvo Bus from Kolkata to Puri. I boarded the bus in the evening. It's an overnight journey & I would be at Pipili the next morning. It was dawn and most of the bus passengers were asleep yet I was busy working on my presentation in my Laptop as I really wanted to win this prestigious prize.
There was a loud noise like a blast that awoke most with a jolt. The driver stopped the bus and both he and the conductor went out to survey. They informed that there was a puncture…
The tyre couldn't have chosen a

worse

time to get punctured.
I had to reach Pipili before 9 AM and here we were stuck at a spot that was an hour away from my destination… The Conductor informed that they would need extra time to change the tyre as they had no spare tyre and had called for one from Bhubaneswar. As waiting for the bus would mean extra time, I decided I had to go to the venue on my own using alternate means of transport…
As I embarked from the bus and stood on the highway, I realized I would have to ask for a hitch.
I remembered the scene from the Hindi-movie- Dil Hai Ke Manta Nahi in which the stars- Pooja Bhatt & Aamir Khan ask for a hitch!
There were hardly any buses coming my way. I muttered a prayer to Lord Jagannath of Puri whose famous Temple is located just a few kilometers from Pipili.
I just waved my hand and a swanky private car stopped.
As the driver rolled down the glass, I found a handsome young man (HYM) looking at me with a questioning look.
HYM: "Do you need a lift?"
Me: "Yes please. I have to reach Pipili and my bus has a puncture… If it falls on your way, could you please drop me there?"
HYM: "Sure. I'm going to Pipili too."
I lost no time to take the front seat. From his personality, I guessed that HYM is not just an ordinary driver, but the owner of the car!
Anyway, guys were far from my mind as I again got busy staring at my Laptop.
HYM got busy chatting with me.
HYM: "What is your name?"
HYM: "What are your Qualifications?"
HYM: "Why are you travelling to Pipili?"
I thought, "Gosh! Where have I walked in? This is turning out to be an interview-session!"
HYM was keen to learn so much about me, and I was giving single-word answers!
If I was not so good-mannered & good-natured, I'd have told HYM, "Seems like you are interested to do your PhD on me!"
But, that would be so rude as he was actually helping me reach my destination on time!
I was glad when we reached Pipili and he was nice enough to leave me at the venue where the presentation was to begin. I thanked him as I rushed. I just had 15 minutes to freshen up and catch some breakfast as after that the registrations and presentations would start.
I managed to be ready, that too smartly draped in an elegant Sambalpuri silk-saree!
As my Mom had bought this from Odisha & had gifted me the same, I felt confident that I had her blessings with me.
Soon it was my turn to present.
I felt a bit nervous as the entire event was being recorded to be shown on National TV!
However, I invoked Lord Jagannath again and started my presentation.
I stressed that Indian handicrafts deserve and need a global platform. I also shared my experiences abroad and my vision how to make India the leading exporter of handicrafts in the world. I had left no stones unturned by sincerely sharing my research-facts that portrayed me as the best & fittest to win!
From the cheers & applause, I was assured that I had done a great job!
When the results were announced, I was thrilled to be declared as the Winner!
The compere invited the leading industrialist - Ram Sahu, who was also one of the judges and whose company was sponsoring the prize-money, to the stage to hand over my prizes.
I was surprised to find that it was HYM!
Later, when he proposed to me, I realized -
The tyre couldn't have chosen a

better

time to get punctured.
I also recognized the most skilled handicraft-expert in the Universe– God & His role in our marriage as marriages are made in Heaven...
As it is said in Odia, 'Chaka akhi sobu dekhuchi'
[Round eyes (Lord Jagannath) see all]
To test your Odisha knowledge do check out my Post- Odisha Quiz.