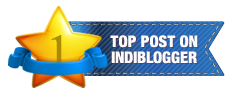 For a HUGE Bollywood fan like me, just picking 5 Off-beat Bollywood films that I really like is a challenge.
But, here's one list… I have watched each of these movies several times and would recommend them to anyone who is yet to watch them...
Paa
– A delightful yet heart-wrenching tale of a Progeria (a rare medical condition of old-age in a youngster) afflicted child.
Amitabh Bachchan, Abhishek Bachchan, Vidya Balan…

It has the concept of 'one-borderless-world.'

It's pretty progressive with a gynecologist unwed mother.

Adorable chemistry between the granny & grandson.

Smart child who deals with his best-friend as well as the Politician with equal elan!

Cute dance-steps that make me wanna imitate!

Smart intellectual Politician who's always busy for development yet is vocal on news-channels, expressing his 'mistake' and is not shy of facing the facts. Wish all our Politicians were like him.

The child manages to bring his Paa & Maa together at the end...
English Vinglish
– A sweet story of an enterprising Laddoo-'entrepreneur'-cum-home-maker, who learns English when she visits the USA & earns 'respect'.
Sridevi & all others…

It's so real.

It's about a mom-wife-daughter-in-law-sister-aunt-cum- Laddoo-business 'entrepreneur' – a woman who wears many hats.

The airline scene when she meets Amitabh Bachchan.

How the protagonist wins hearts with her simplicity & genuineness- right from her daughter's English Teacher, her Laddoo clients, a French Man, her own gay English Teacher… & ultimately her own family…

She walks on the streets of New York in style!

She doesn't want love; she wants 'respect' that she deservedly earns.

Heart-warming 'English' speeches at the Indo-American wedding.

Shows how willingness to learn, dedication & hard-work can create a confident winner.
Swades
– A back-to-roots story of a NASA Scientist who drops his prejudices as he discovers love for his motherland, also his ladylove, and stays back in India.
ShahRukh Khan, Gayatri Joshi…

A brainy mathematics teacher who's an amazing number-cruncher

The meaningful dialogues

Travel via many means of transport- Truck, Train, Boat…

It shows the power of common men as they together succeed in generating power & light up the 'bulb'…

How the heroine says 'no' to a prospective chauvinistic groom

How the hero dances when the above proposal falls flat!

Village-community participation- shown together as a group watching movies, Ramayan play etc.

What she 'gifts' him when he's leaving.
Taare Zameen Par
– A moving story of the trials of a dyslexic child and how he shows vast improvement with the attention of a caring teacher.
Darsheel Safary, Aamir Khan, Tisca Chopra…

It shows everyone is special & given the right guidance, talent can blossom

It stresses on alternate means to learn

Has lessons for all parents

Has moving songs like the title song & 'Maa'

A great painting competition with amazing paintings, that too judged by real 'Lalita Lajmi'

A lovely ending with his painting on school-magazine cover & unconditional 'love' & 'acceptance' for the child.
Fashion –
The true-to-life rise & fall & rise of a small-town-girl-turned-supermodel.
Priyanka Chopra, Mugdha Godse, Kangna Ranaut…

It exposes the fashion-world. There's even a cameo of the Director, Madhur Bhandarkar, in which the models are seen discussing that he's 'researching' for his next film!

How the heroine sheds her inhibitions, her naivety & gentleness & develops an attitude that she later chucks out.

The heroine's father encourages her to go and again fight it out & be winner as 'his daughter can't be loser'.

The heroine tries to nurse-to-health an erstwhile rival model, who is a drug-addict & has fallen in bad times.

The heroine conquers her own fears & emerges as the best show-stopper even in the face of tragedy.
Points in Common to the above Movies-
The stories are real & hat ke (different).

All the lead-actors and supporting-cast are superb.

These movies had me thinking and stayed with me for many days after I had watched them. For all these, I felt I had watched my own friend's story…

All these are winner-stories where the protagonists have won in some form or the other…

All these movies have won several awards.

The HUGE Bollywood fan in me feels rewarded when I watch such meaningful cinema.
What are you waiting for? Watch them if you haven't as yet!


Images Courtesy: Wikipedia
Miss Lovely, an off-beat film directed by Ashim Ahluwalia is set in the lower depths of Bombay's "C" grade film industry. It follows the devastating story of two brothers who produce sex horror films in the mid – 1980s. A sordid tale of betrayal and doomed love, the film dives into the lower depths of the Bollywood underground, an audacious cinema with baroque cinemascope compositions, lurid art direction, wild background soundtracks, and gut-wrenching melodrama. Miss Lovely is scheduled for commercial release on 17 January 2014.
You can check the trailer of the film-