The kite fell on the ground.
She said, "Wish it had strong wings!"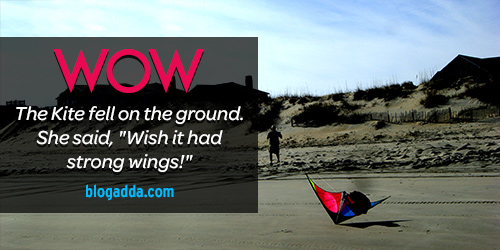 "I can make that happen!" said a voice behind.
She turned to see a beautiful girl.
"Who are you?"
"I'm Arachne, an artist!"
The artist wove fine wings on the kite.
A gust of wind made the kite fly again!
She found that the artist had disappeared!
So had the kite!
She was astounded to find that she was inside her living-room!
The cobweb on the window-sill by her writing-desk told a tale.
She had dozed off on her table while the artistic spider was at work...
'
This post is a part of
Write Over the Weekend, an initiative for
Indian Bloggers
by BlogAdda
.'
Linking this 100 words story with-
ABC Wednesday- A for Arachne, Artist, Artistic & Astounded
& Friday Fictioneers