16th December 2014 morning,
I was snug under my blanket,
Peacefully sleeping and dreaming.
Mom woke me up saying we'll get late...
The first day at school for me- a 5-year-old!
Mom made me wear my new dress.
Also my warm clothes lest I feel cold.
Papa said his little princess looked fresh!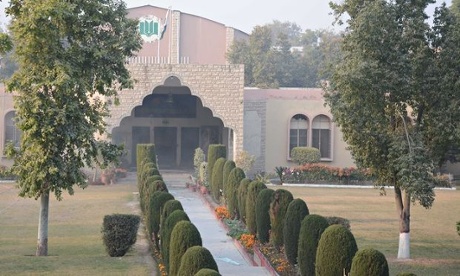 I wanted to cry & not leave...
I was anxious and feeling blue...
"You'll make friends & shouldn't grieve..."
What lay in store we had no clue...
Some gunmen entered & started firing.
Were these the friends my parents had mentioned?
I cried & screamed seeing everyone falling...
There was blood all over, so many were gunned...
My toy-gun is nice; it's safe & doesn't kill...
Mamma! Papa! Take me out of here!
I can't stand school; it makes me ill...
Wrap me in your arms where there's no fear.
Put me under my blanket where I'm secure.
A bullet found its way to my tiny frame,
I yelled in pain & wished my parents were near.
The monsters had succeeded in their deadly game..
Mamma! Papa! I can now see brilliant light!
Place looks great, but I'm missing you all the time.
I'm at Heaven's gate! God appears in my sight!
Dear God, Why #PeshawarAttack? What's my crime?
5-Year-Old killed at first day of school
is now a news-report unfortunately.
Shame On Taliban! Massacred school-students at Peshawar, Pakistan, so brutally...
When will the world learn to speak
The Language Of Love
?
A peaceful world is what the our innocent children deserve...