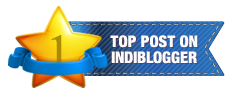 Life has valuable lessons at every instance,
It is up to us how we make use of the chance...
Whether we focus on the door that is shut,
Whether we drown in the ocean of guilt & the hurt...
Or learn lessons & see the world with new eyes,
Spot the new door that has appeared & feel nice!
We cannot change the past- we have no control...
But, why do we hold on, curse & punish our soul?
Though there is no recycle-bin in the human-brain,
Time to move on with hope; May we cope by forgetting the pain...