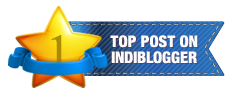 Those threat-mails filled with expletives made her sick,
Just because she had not said a word in her defence,
Didn't make her guilty or the culprit of the offence!
She thought her silence was her tremendous power.
If someone called a Rose a "B****", it'd still be a flower!
She realized she could no longer hide the truth.
She had to come clean with a tooth for a tooth!
The world had to know her true heart-wrenching story,
Enough of doubts; now time to restore her previous glory…