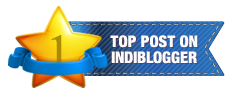 Thanks to all for the amazing feedback for my Post - The Truth.
Thanks for the heart-touching encouragement, inspiration & support!
Based on popular demand, here's the sequel. Do hope it meets your expectations!
Read Part-I -
The Truth
In her writing-career, an established-writer X started stalking her.
Amongst her site's 1st readers, X posted the same ideas some hours later!
Worse, X slapped charges on her- Plagiarism & Cyber-Harassment unfair…
Baseless malicious public-allegations & private hate-mails put her integrity under glare.
(About X) She wished she knew then what she knew now…
X is mentally unstable & Schizophrenic anyhow!
People had heard only (X's) one side of the story.
No one knew her story & the reality so gory!
Will sharing the truth make her character cleaner?
At the other side of the fence, is the grass greener?
Friday Fictioneers - 23 May
e