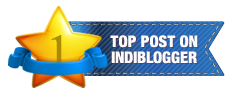 Also, as just 1 entry can be submitted for the contest, it was a tough choice for me-
What should I pick? Tell me please!
My fan-letters from so many countries, including Maldives?!
The fruits of my hard-work- medals, certificates & trophies?
My Fan-Letters!
Dolls from the International Exhibition- one of my earliest memories?
All those pens each with distinct stories?
I realized that I have innumerable gifts from India & across the seas!
Endless list with cool mementos that make me say cheese!
To make my choice, I opened my cupboard's locker. As I eagerly ran my fingers through the precious items safely preserved, I was filled with gratitude. I felt so blessed & I muttered a prayer for all those considerate souls who had been kind enough to think of me and had gifted me items that still bring so much joy even after so many years...
Then I made my choice! The key word is 'Memento', hence I decided on a momentous event of my life and its gift...
My most memorable memento is my hubby's wedding gift for me.
I eagerly opened the red package he handed me on our wedding. To my joy I found a cute soft-toy- CUPID!
Still love-struck by my hubby's Wedding-gift for me- Cupid with Bow & Arrow!
Turned the Cupid & found a pouch on its back!
Cupid served as a Messenger with a Gift!
There was a Diamond ring that was set in Gold with four Diamonds!
My hubby
slipped the ring in my ring-finger and asked me to
always wear that Diamond-Ring.
Both the soft-toy Cupid & my Wedding-Ring mean a lot to me.
Ours was an arranged marriage and yet I found Cupid, the messenger of love!
I safely preserved this gift and it is the only toy of mine that I never gave my kid to play with!
The ring signifies a lifetime bond & hope & heralds the start of a fresh new beginning.
The ring has many memories associated with it.
I- The case of the missing Diamond
Some years ago, I was shocked to find one Diamond was missing from my ring. I hunted for it and felt very guilty and sad about the loss...
When I reported the loss to my hubby, he said that I don't love him anymore and hence the diamond
has fallen off! I replied that perhaps he doesn't love me anymore as he was the
one who had gifted it to me!
We both burst out laughing! Hubby ensured a new Diamond was soon replaced in my ring.
II- The case of the missing Ring
One morning, I woke up to find that my ring was missing from my finger. I looked for it like crazy and then luckily found it near my pillow. How come I didn't remember taking it off? Had I removed my ring in my dream?
Then, I resolved that I'll be careful even in my dream!
III- The case of the Repair-seeking-Ring
Four months ago, I was shocked to discover that one of the ends of my priceless ring had got disjointed. My dear ring could have been lost…
When I reported it to my hubby, again a similar 'you-don't-love-me-and-so-this-happened' conversation ensued!
Thank God it had not fallen off anywhere & is still safe!
My most memorable memento brightens my day.
I find the same love & hope coming my way...
As I look at my Cupid & Ring, I sincerely pray-
May the love continue to shine & forever stay!
Note: Pictures belong to me. Please do not copy.