The date April 1st is very special for the state of Odisha, the 'Soul of Incredible India'.
April 1st is celebrated as Odisha Day, Odisha Dibasa, Utkala Dibasa or Utkal Divas.
— Dr. Anita Sabat (@anitaexplorer) April 1, 2017
'Utkala' was one of the earlier names of Odisha.
'Utkala' finds a mention in 'Jana Gana Mana', the national anthem of India.
The word 'Utkala' means- 'Utkarsha Kala' i.e. 'The land of exquisite art and craft'.
The word 'Dibasa' means 'Day' in Odia language.
'Divas' or 'Diwas' means 'Day' in Hindi language.
Odisha state was formed as a separate province on 1st April, 1936.
Odisha was the first state of India that was formed as a

politically separate state

under

British rule

on a linguistic basis

.
Thus, 1st April is celebrated as Odisha Day or Utkala Dibasa.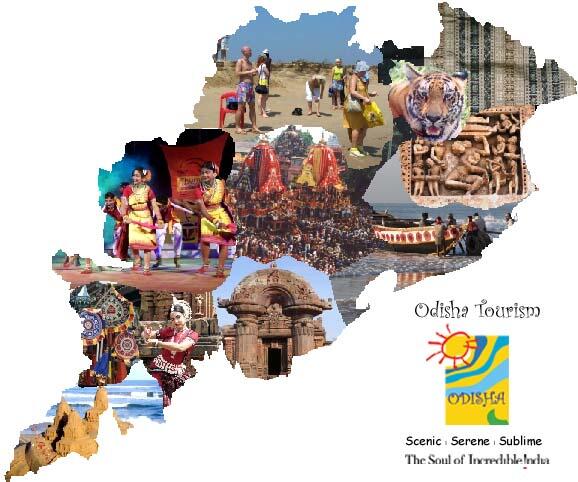 When it was formed, Odisha's capital was
Cuttack
.
Odisha constituted six districts-

Cuttack

,

Puri

,

Baleswar

,

Sambalpur

,

Koraput

and

Ganjam

.
Today, there are thirty districts in Odisha and Bhubaneswar is the present capital of Odisha.
Odisha Day is celebrated every year on April 1st by Odias worldwide. Many events and competitions are organized. Office buildings are lit. Odias participate in the festivities.
Odisha boasts of natural resources and ancient heritage and culture.
Check out some marvels of Odisha in this post.
My Theme is- "Odisha- The Soul of Incredible India".
Odisha is a state in the eastern part of India. Have you visited Odisha and India?
I will be sharing some glimpses from Odisha. Do keep reading and discovering!