Great dads
love their
child
and want the very best
for their child.
Hugs are free, comforting and a Jaadu ki Jhappi (magical hug) can instantly have an emotional connect and make both the giver and re
ceiver happy!
There are many Great Dads in real life and reel life.
Here are some cool dads from Hindi cinema
who
deserve a hug as they:
In the movie-
Kuch Kuch Hota Hai
, a single sneeze enacted by the
smart daughter is enough to get her father rushing to the summer-camp! Earlier her dad even helps his daughter on stage by speaking on the topic-'Mother' in a competition.
Go Far To Be With/Connect With Their Child
In the movie-
Chachi 420
, the father
dons the garb of an elderly governess just so as to be with his
daughter
at the latter's maternal grandfather's place!
Prove to be honest role-models
In the movie-

Shakti, the father upholds his duty and refuses to negotiate his son's release from kidnappers. His son hates him, but later, his grandson understands and derives inspiration.
Are Pillars Of Support
In the movie-
Ferrari Ki Sawaari
, the
little hero's dad goes
to great lengths to fulfill
his son's dream- to play at Lord's.
In the movie- Kya Kehna, the unwed pregnant gi
rl's father supports her decision to carry the child.
Can Do Anything For Child's Interests
In the movie-
Akele Hum Akele Tum,
the
child's
father
even does what he is averse to i.e. sells his compositions to copy-cat musicians to earn money.
Know The Best & Plan For The Future
In the movie-
Mughal-E-Azam
, the hero's father, The Emperor
of Hindustan, plans not only for the hero's future but also plans for our country's future. He does not let his son marry the court-dancer the latter loves.
Set Matters Right
In the movie-
2 States
,
the hero and heroine get to marry as the hero's father helps to patch up.
Motivate & Grant Freedom
In the movie-
Yeh Jawaani Hai Deewani,
the hero's father is very open and is willing to let his ambitious son's travel-spirits soar freely.
Have Courage to Own Up
In the movie-
Paa
, the
politician father of a child suffering from Progeria, raised by a single-gyn
a
ecologist mom, agrees that he happens to be the chi
ld's father. He publicly addresses and owns up that the child is a result of not using 'protection'.
Teach Life Lessons
In the movie- Andhaa Kanoon, when his daughter starts crying, the Dad advises her-
"Rote rote hasna seekho, hanstey hanstey rona;
Jitni chaabi bhari Ram ne, utna chaley khilona".
English Transalation:
Learn to laugh while crying, and learn to cry while laughing;
The toy will run for as much time as Ram has wound its key.
Fathers are special
for all the above reasons and more!
A
hug is a
great
gift we can give our father this Father's Day.
Note-

If your favorite Bollywood screen-dad is missing in this post, you may find him in my other post-

Here are some more

-

Grea

t Dads

In Bollywood Movies

.
What makes a dad great? Why do fathers deserve a hug? Do share in the comments below.
"Mothers play an important role as the heart of the home, but this in no way lessens the equally important role fathers' play, as head of the home, they nurture, train, and love their children."
-Ezra Taft Benson
Linking with-
IndiSpire Edition-70-
Fathers' Day is coming up. So what makes a Dad great? #GreatDads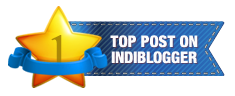 "This father's day, I am expressing my love towards my dad by participating in the #HugYourDad activity at BlogAdda in association with Vicks."