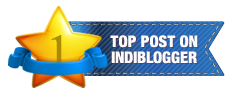 Today morning, I woke up to the sound of patriotic Hindi Movie songs in Lata Mangeshkar's mellifluous voice blaring out of loudspeakers in the neighbouring Apartment Complex. As I love the songs like Aao Bachchon…Is Mitti se tilak karo yeh dharti hai balidaan ki, Aye mere watan ke logon, Vande Mataram etc., it was a great experience.
What made it more special was that today is neither Republic Day nor Independence Day. Normally patriotism is in the air on these two days…
Sujalam Suphalam Malayaja Sheetalam Shashya Shyamala Mataram,

Vande Maa….taram"
- Lyrics from "Vande Mataram"
"Maa Tujhe Salaam"(Mother, I

Salute You)
I didn't fail to recognize the commemoration to Maa – Mother.
Tomorrow is Mother's Day- Celebrated on the 2nd Sunday of every May.
Mothers are important as they gift us life.
Moms create Heaven even in Hell!
They always ensure- 'All Is Well!'
My Mom had shared this Sanskrit saying with me-
'Janani Janmabhoomischa Swargat Api Gareeyasi'
- Mother & Motherland are greater than even Heaven.
May we value all Mothers and give them the regard that they truly deserve that too every day.
This is a crucial time for our Motherland.
May there be great participation in the last phase of elections and may a majority cast their votes.
May a stable Government come to power with thumping majority and undertake the developmental works for Bharat Maa.
This is my humble tribute for all the Mothers and for our Motherland.