When PM Modi ji announced Janata Curfew on March 22, 2020 to fight coronavirus, and citizens followed his call countrywide, the streets were deserted that Sunday. Seeing the visuals in the news, I told my father that this was how the streets looked when Ramayan and Mahabharat used to be telecast on Doordarshan in the late 80's.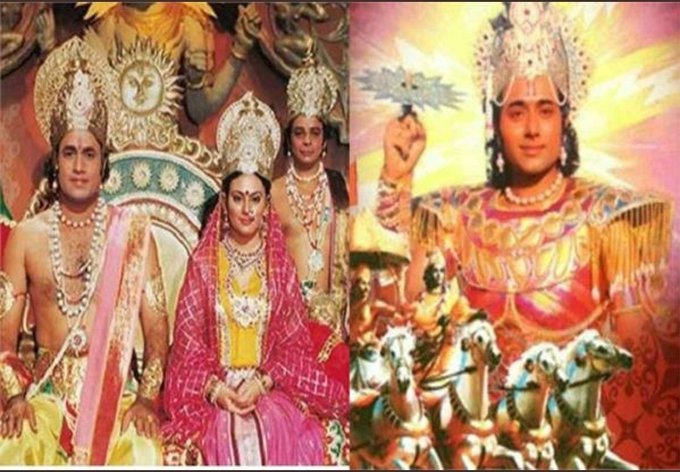 I was in school and I remember how the whole family used to be glued to the screens when these shows were telecast. My grandparents, both from my paternal and maternal side, were particularly happy.
My maternal grandparents were seated in their chairs much before the shows were to start, and asked everyone - all my uncles, aunts, cousins and us (when we were around) to come. If anyone was missing, she/he would be called. It was like an alarm or school-bell to signal presence and alertness to imbibe the precious lessons.
The scene in my paternal grandparents house was not much different. They used to also invite all the 'khalasis' (workers) and household staff and all watched together as the extended family-members in the huge hall.
Everyone looked forward to the screening. These were truly mega-family shows. They brought together family members of different ages, and they all enjoyed watching the shows together.
They were popular with all, especially all the elders of the family, who advised everyone to watch. Their wishes were the family's command.
Also, there was no alternate channel for choice/competition, and thus no jostling for the remote or flipping channels!
On Day-2 of the nationwide lockdown, i.e. on 26th March 2020, my father was happy to watch the telecast of Mahabharat mega-serial on the Aradhana channel of Tata Sky.
Being under the wrong impression that Tata Sky was offering the same channel free for the lockdown period, I shared this 'great news' and expressed my delight on Twitter. Later, I realised that TataSky was not offering this channel for free; rather it was airing its fitness channel for free aiming for a Fit India. Realizing my mistake, I deleted my tweet so as to not spread misinformation about "free" Aradhana channel, as it was not free and has to be subscribed. I felt for a culturally aware and fit India, Aradhana channel with such shows should have been the apt gift and chance for all to watch/re-watch such epics and learn more about our culture.
The next day, I learned that on popular demand, Doordarshan would telecast Mahabharat and Ramayan serials! Many wishes had come true!
Good old Doordarshan (DD) Channel has listened to the popular public demand!
The public would get a chance to reconnect.
My father called up some relatives and informed them about the show-timings. I received many WhatsApp messages with the information. It is evident how much people look forward to these serials.
I saw some comments on social media that these shows will not be as popular now as they were then as the audience interests and engagement levels have changed over the years. The younger audience cannot sit through these shows.
But, the younger crowd seems pretty enthusiastic. Why else would they set up the details of the show timings and channel names as their WhatsApp status message and also forward/share this info via social media? The following is just one message from a young friend:
I feel the Ramayana and the Mahabharata can never be unimportant, as they have withstood the test of time and are still relevant even after centuries. That is why they are epics.
I could not believe that some so-called 'secular' politicians and citizens had problems why these shows were being telecast on the Government channel!
— Dr. Anita Sabat (@anitaexplorer) March 28, 2020
It was happy time for the public, who watched the shows.
Guess who trended on Twitter in the top positions today!
Believe me, they will love you for this!
Ramayan - 28 March onwards- 9 AM & 9 PM - Doordarshan National (DD National) Channel
Mahabharat - 28 March onwards- 12 PM & 7 PM - Doordarshan Bharati (DD Bharati) Channel
Seeing the masterstroke by DD for the captive audience, another channel has now announced a re-run of its episodes.
Perhaps, this is something that is positive & cheered during this COVID-19 time.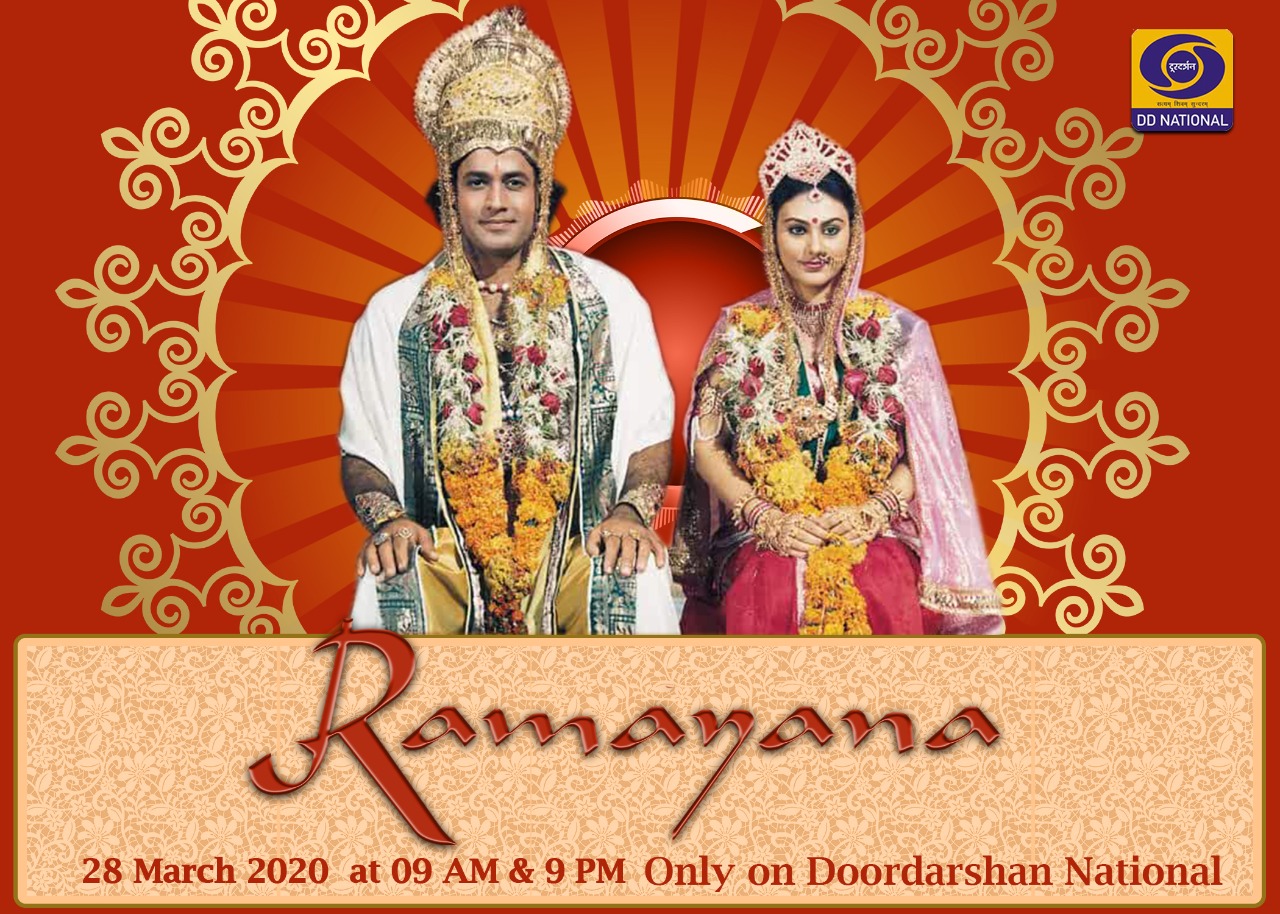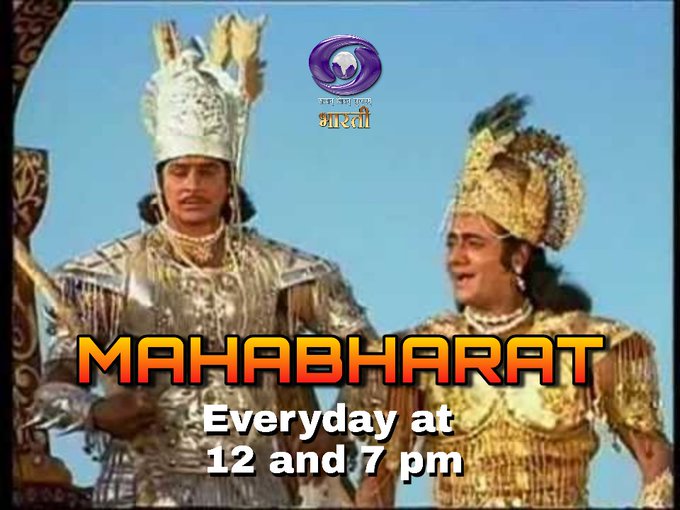 Have you watched these shows before?
Do you have any special memories associated with Mahabharat & Ramayan?
Please share your views in the comments below.