When we were first introduced, love struck me.
It was the starting of a lifelong affair & romance...
Then, I realized there were more of the kind-
Romantic, Philosophical, Movies & Travel fans.
I loved each one, one at a time, exclusively one-to-one,
When I felt done with one, I moved on & settled down-
Picked a new friend; changing another partner was fun!
Spent some nights & days with this friend for company.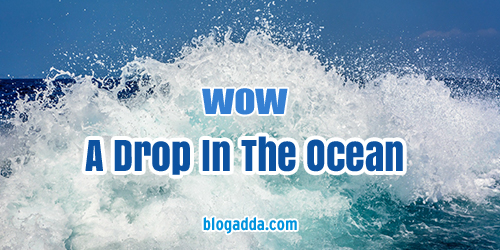 And the cycle continues till this day & I'm still lost...
Trying to find a better partner than the previous one,
Can't stop comparing the present ones with the past,
Like many, I feel like I have a drop in the ocean!
I never bother about status or external looks;
They let me bury deep without any complaint.
I am referring to my lovely magical world of books!
Feel blessed to have at least tasted a drop in the ocean!
Do you feel that you have many more books to read? And what you have read is just a drop in the ocean?
This post is a part of Write Over the Weekend, an initiative for Indian Bloggers by BlogAdda
.

I'm participating in my maiden #AToZChallenge. M For - Magical
My Theme is- Poems About Life.
Poets United Midweek Motif - Books