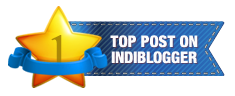 He went to His aunt's place with His siblings, like He did each year at that time of the year.
His wife was angry that He did not take Her with Him.
She followed His path and damaged His chariot and returned to their home..
After enjoying His
Yatra
(journey/travel/trip) with His siblings, He returned home.
His wife let His elder brother and sister enter the gate, but did not let Him enter.
She was
raspy
and said- NO!
The situation was
somber
.
He tried reasoning with Her and answered Her queries.
(
Obedient
husband indeed!)
Next, to placate Her, He offered Her some delicious sweets named Rasagolas.
Rasagola- A sweet/dessert that originated in Odisha, India
Understanding was established between husband and wife and finally He earned Her permission for His "sweet" entry to their home!
His wife said a sweet YES!
Note-The above refers to just two of the innumerable Vantage Points of Lord Jagannath of Puri, Odisha, India.
More info HERE. .
Rath Yatra is the annual car-festival of Lord Jagannath & His siblings. Lord Jagannath loves to go on His Rath Yatra outing. In this special year of the Nabakalebara, Rath Yatra will be celebrated on July 18th 2015.
Some more info about Rath Yatra here.
Niladri Bije is the concluding day of the Rath Yatra when the Lords return to their abode. This year it will be celebrated on July 30th.
Yes, Lord Jagannath has been feeding Rasagolas for many centuries to appease His wife- Goddess Maa Lakshmi!
Lesson for us- if you love someone, offer them something that they love!
Did you know that Odisha is the birthplace of the Rasagola?
Linking with-
WOW BlogAdda-
This post is a part of Write Over the Weekend, an initiative for Indian Bloggers by BlogAdda.
ABC Wednesday- Y For YES, Yatra (means journey), Year
Three Word Wednesday- Obedient, Raspy, Somber
IndiSpire-Edition#75-