I love colourful wall-hangings and lampshades.
Whenever there are events in Odisha, we get to spot such bright decorations that enhance the beauty.
These are
Pipli Applique Work
.
Today was the last day of the Toshali Crafts Mela, a popular national level handicrafts and handlooms exhibition/fair that draws participation from all over our nation. I visited the fair.
Seeing the amazing crafts and the pretty Pipli Applique Works, I got click-happy!
How many lampshades can you spot in the images?
This one is easy to count!
Pipli Applique Work originated in
Pipli, a small town near Puri. It is a handicraft of Odisha.
Pipli Applique craft has a rich and glorious historic heritage.
Puri city is also involved in the production of such decorative & ornamental cloth for Lord Jagannath and other deities. Decorative clothes created in other parts of Odisha using similar technique and designs are also referred as Pipli applique works. The origin of the applique work goes back to the 11th Century AD when the artisans from the 'Darjee' caste (stitching community) were appointed by the King (Gajapati) as sebakas for regular supply of applique articles required for the day-to-day seba (rites and rituals in the temple) of Lord Jagannath.
Artisans create ceremonial or garden umbrellas, cloth wares, purses, bags, bed-spreads, cushion-covers, Chandua (canopies),
wall-hangings, lamp-shades etc.
In this fine needle-work craftsmanship, chain-stitch is used (with knot after each stitch) and hemstitch is used for applique.
Appliques are in traditional and artistic designs like Gods and Goddesses- Lord Jagannath, Lord Ganesh etc.
Coloured cloth is cut and shaped in flora and fauna designs like- Elephant, Fish, Lion, Peacock, Parrot, Flowers like Lotus, Leaves like Betel-leaf, Creepers etc. and other decorative motifs are artistically stitched on a cloth piece or other utility items.
Pipli applique work is found and used all over the world.
— Tim Cook (@tim_cook) November 7, 2018
Pipli lampshades are found in malls of many cities worldwide like in Sydney, Singapore, Kuala Lumpur etc.
— Amrita Sabat (@rocking_amsa) November 9, 2018
Pipli Applique Work is a Geographical Indication (GI) of Odisha, India.
Certificate Date: 9/9/2008
Ministry of Commerce & Industry organized an Exhibition of Geographical Indications at the GI Pavilion at the India International Trade Fair (IITF) at New Delhi in Nov 2018. I represented Odisha GIs at the GI Pavilion at IITF.
You can read more about the #OdishaGIs here.
Let us all use GI products - the "invaluable treasures of incredible India", and encourage our artisans, weavers, and farmers.
Did you know about Geographical Indications (GI) and Pipli Applique Work? Do share in the comments below.
This post is a part of Write Over the Weekend, an initiative for Indian Bloggers by BlogAdda
.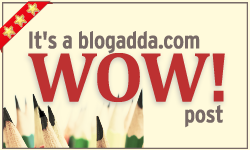 This post is a WOW post here