I have many clips & earrings left lonely,
As the other ones in the pairs are lost.
I can
babble
about many other things,
Thinking of my loss as I paid a heavy cost...
Those stamps, coins, paint-boxes, brushes,
Copies, purses, crayons, pencils, erasers, pens...
The loss seems fresh as if it happened now;
Loss of those is no more in the past tense.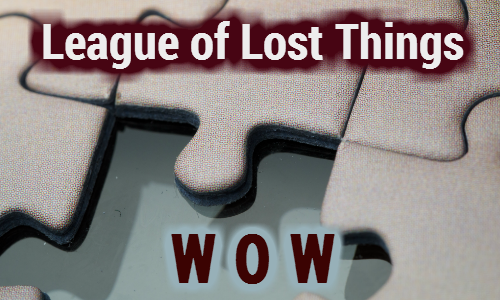 Pendants, bangle-beads, locks, keys,
Fancy items, dolls & their belongings,
Novels, magazines, photographs, posters,
Sunglasses, wristwatches & many things...
This is not the full list of my League Of Lost Things.
Thieves be
damned
! Many lost items have been stolen.
Still hope & wish to get back my prized possessions.
Still
cherish
the memories & revisit my League often!
What are the things that you have lost? Do you still miss them? Do share in the comments below.
This post is a part of Write Over the Weekend, an initiative for Indian Bloggers by BlogAdda.