"I watched the vulture looking at me hungrily as I lay on the ground bleeding and injured."
Picture Prompt : Mondays Finish The Story
Next, I saw myself building a pretty sand-castle on the beach when my boyfriend got violent, pushed and
jabbed
me and destroyed my castle.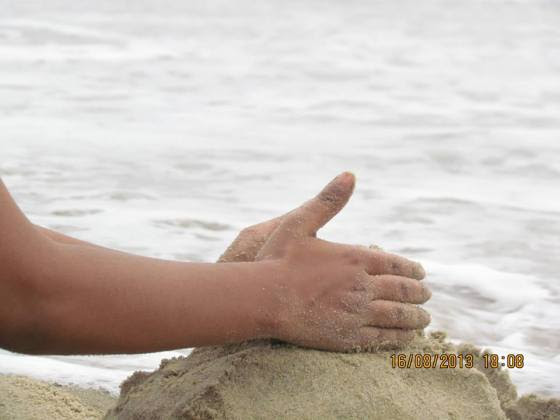 Picture Prompt : Blog-A-Rhythm
Then, I saw myself as a victim of a bad marriage where my husband treated me like
refuse
and I was praying to God to take me away.
Picture Prompt : Magpie Tales
Next, I found myself boarding a bus with the partner of my dreams for our honeymoon trip, but there was an accident and we both died hand-in-hand with unfulfilled dreams.
As I started sobbing recounting all my
labored
experiences of the past few hours that spanned several lifetimes, my Psychologist and Past Life Regression (PLR) consultant comforted me saying that he had recognized who I was.
When he proposed to marry me and I didn't refuse, he tied a thread as a makeshift ring around my ring-finger and promised me that in this present lifetime we both would get over our past and enjoy life as though it's a present (gift).
I believe in Past Life & Past Life Regression, do you? Do share in the comments below.
Linking my Six Sentences Story with-
ABC Wednesday- P for- Past, Present, Past Life Regression, Pretty, Proposed, Promised, Psychologist, Pushed