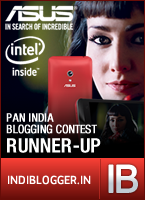 Dark Pollution everywhere chokes you and me-
Not only in
Environment
but also in Minds of humanity...
Good folks are maligned/threatened/killed, can you imagine?
Liars, Terrorists, Manipulators, the Evil & the Unethical grin...
Murders, Rapes, Thefts, Cheating, Greed, Hatred, Jealousy, Anger,
Corruption, Unfairness, Dishonesty, Negativity, Depression, Cancer...
So much muck, pain & violence in this world makes me sad,
Loss of values, morals, conscience, tolerance is so sick & bad...
This is
'Kali Yuga
' & the Tenth Avatar of Lord is on His way...
How superb it'll be to have Superpowers early to save the day!
On all levels, we need quick & advanced care & healing-
For Planet Earth & all its inhabitants - Living & Non-Living...
My Wish- A "Recycle-Bin" where I can "Delete" all the trash!
I'll "Do What Others Can't Do"- Clear Pollution in a flash!
Would like the triumph of Truth, Tolerance, Goodness, Wisdom, Justice,
Trust, Faith, Kindness, Understanding,
The Language of Love
, Peace...
My Wish- "Select All" & "Apply" the good & "Find" & "Replace" the bad!
I'll "Do What Others Can't Do"- Get "Help & Support" for the mad/sad!
I'll find unhappiness, tears & fears & borders & replace with joy, hope, faith & smiles,
The music of laughter & friendship echoes across border-less & soldier-less miles!
Healing touch for all the problems & provide wisdom & instant solutions!
How lovely it'll be to put honesty & roses in place of dishonesty & guns!
My SuperPower selects for all- Food, Clothes, Homes, Jobs
...
a rich quality of life,
And applies the bright light of Knowledge to expel narrow-minded ignorance's strife!
We will all think & do nice things being at peace, no one will be cunning like fox!
Human-beings will behave as humans did before opening of the
Pandora's Box
!
My Wish- A "Restore To Previous Date/Time" as I please!
"Do What Others Can't Do"-
"Restore Factory Settings" with ease!
Wonders like the Sun Temple, Taj Mahal & works of art & architecture,
Around the world will be restored magically to their original splendour...
The Indus Valley Civilization, Temple/Church/Mosque, Nalanda University...
No more broken statues, disfigured walls or terror-attack remnants in any city...
I can decipher the incomprehensible too & complete stories...
Learning the secrets & ancient wisdom & earning keys to treasuries...
No pot-holed or water-logged roads or shabby transportation or buildings...
Mint-new infrastructure everywhere by restoring Factory Settings!
No more pollution anywhere, no hole in the Ozone-layer!
Unpolluted rivers, lakes, seas & no effects of oil-slick in Ocean-water...
Instant afforestation -greenery & flowers! Oh! What a sight!
My Superpower has made everything on Earth perfect & alright!
My Wish- An "Undo" button that helps me to control A-Z & all!
"Do What Others Can't Do"-
UNDO problems & have a ball!
I can undo thefts, treachery, unfairness,
killings
,
slander of the innocent
...
I can undo broken vases/hearts & reverse
Yet Another Avoidable Accident
...
Undo if another kid is raped or falls into an open borewell, or if a vehicle runs over...
Undo the Super-Cyclones, Earthquakes, Volcanoes, Floods...or any natural disaster...
No more extinct flora/fauna or lost/submerged Ships/Cities in our planet,
A Smart reversal of the past human-error or natural-terror or debilitating effect!
I can undo every hurtful word, arrow,
Bomb-Attack
or missile used in history...
My Superpower will restore our World to previous glory- 'All Is Well' & hunky-dory!
Not only heal the world, but my phone would also have superpower to heal itself too!
So that if my phone suffered an accidental fall or software glitch, I wouldn't feel blue!
The other day, when my kid dropped my smartphone & damaged its touchscreen,
I wondered why my advanced smartphone isn't smart enough to always be evergreen!
My SuperPower Can Repair & Upgrade Anything Including My Smartphone Into The Newest Model
Now that the service-centre has informed me they have no spare & they can't repair,
Getting armed with my awesome Superpower is all that I truly wish & care!
My Wish-"AutoHeal" & "AutoUpgrade" & "AutoUpdate"!
I'll "Do What Others Can't Do"- Ensure the latest in my fate!
How I'd love smart super-features & all devices metamorphosis into the newest model!
No more worrying/buying- always having the latest devices should augur well!
Any damaged object or accident-victim can benefit with my SuperPower,
Device/Human will be 'healed' instantly and the cracks/injury will disappear!
Now Humpty Dumpty or anyone can sit on the wall & have a great fall in sun/rain!
All my Superpowers can calmly care & with Zen help put Humpty together again!
Zen
I am sure even you are drooling about my amazing Zen Superpower Phone now!
Finding the Incredible & to SEE & DO WHAT OTHERS CAN'T SEE & DO is WOW!
Notice that the word 'Citizen' has 'ZEN'!
May all Citizens carry Zen, keep Zen, love Zen, be Zen, stay Zen & Zen on!
My Poem with my SuperPower Wish won the Runners-Up prize in the IndiBlogger Contest.
Also linking it to the ABC Wednesday - C for Calm & Care
C for - Choke, Cheating, Corruption, Cancer, Conscience, Clear, Clothes, Cunning, Civilization, Church, Complete, Cyclones, Centre, Cities, Cracks, Citizen ...