A Std-IX girls party was on in Bhubaneswar, Odisha, India.
"Truth or Dare?"
When Siddha chose "Truth", her friends asked her to reveal a secret.
She had to share a secret which she never wanted anyone to know.
The honest girl that she was, Siddha did share what she had kept hidden for long.
Even her closest friends did not know.
"My nickname is 'Bayani'."
There was a pin-drop silence and then all the girls burst out laughing.
'Bayani' means 'mad girl' in Odia language.
It is quite the same as the word 'Pagli' in Hindi language.
Anyone who knew Siddha, could vouch how mismatched her nickname was with her know-it-all and responsible personality. Her great grandmother had zestfully nicknamed her 'Bayani' and the name had stuck with her extended family. Her parents called her 'Siddha'- that means 'an ascetic who has achieved enlightenment'.
The girls were laughing out loud as if it was the funniest joke they had heard.
"Shhh! Don't tell anyone," Siddha requested.
She didn't know that a secret is '
something that everyone tells everyone not to tell anyone
...'
From the very next day, the whole school started calling Siddha as '
Bayani
'.
Siddha was not only the School-Topper in Std-X Board Exams, but she was the State-Topper also.
But, she had to live with '
Bayani'
prefixed to her name instead of the '
Topper
' prefix.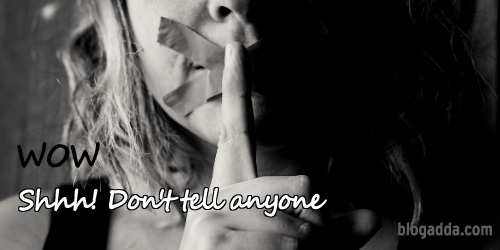 Freshers party was on in the Asian Institute of Management, Manila, Philippines.
"Truth or Dare?"
When Siddha chose "Truth", her friends asked her to reveal something that had hurt her a lot and how she had overcome it.
Siddha shared the above 'Bayani' story.
There was a huge round of applause. Some in the audience were screaming - "Hero! Hero!"
Then, the hostess announced that in Filipino, the meaning of the name 'Bayani' is: "The Hero".
Have you ever faced any issues because of your name? Would you like to change your name? Have you ever found a name funny and laughed at someone's name? Do share in the comments below.
'
This post is a part of
Write Over the Weekend, an initiative for
Indian Bloggers
by BlogAdda
.'
IndiSpire 189-
Names! Names come in all shapes and sizes. Names can be short or long, simple or intriguing, common or weird, hard-to-remember or unforgettable. This time, write something about names-an anecdote, a poem, a haiku, or a piece of humour.
#NAME
Also linking with ABC Wednesday- L- Laugh