Last week, I posted about
Ratha Jatra Puri.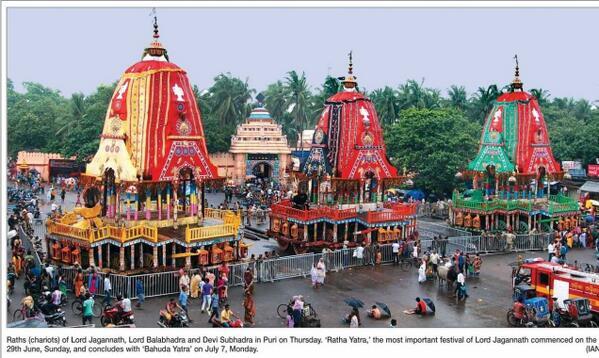 Today is "Bahuda Jatra" i.e. Return Journey.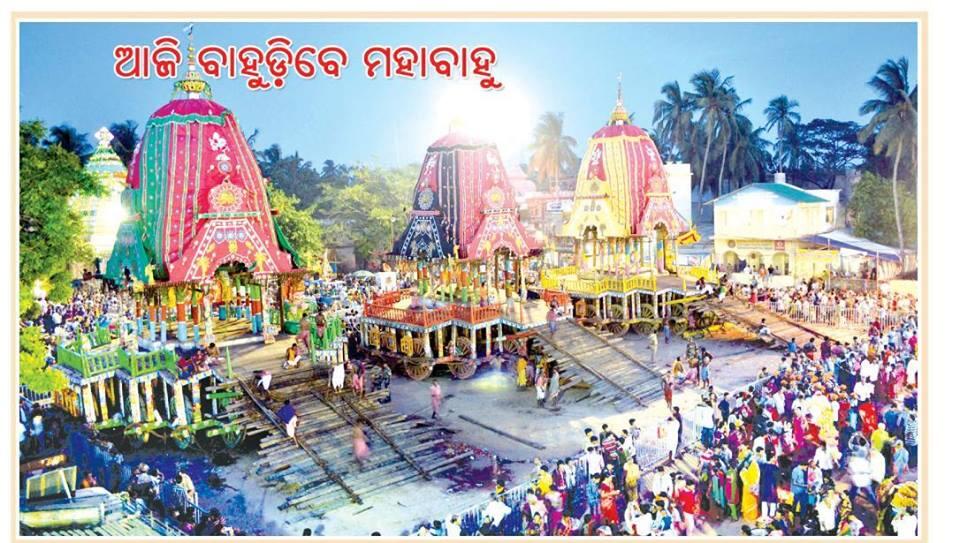 On Pic in Odia Language- "Today the Gods will return"
On Bahuda Yatra, the three Gods return to their abode- the Shree Jagannath Temple, Puri after a nine day long outing.
On
Rath Yatra
day, the siblings set out on their Raths i.e. chariots to their aunt's place.
A sea of humanity greets them!
Devotees wait to lay their eyes upon the deities and to pull their chariots...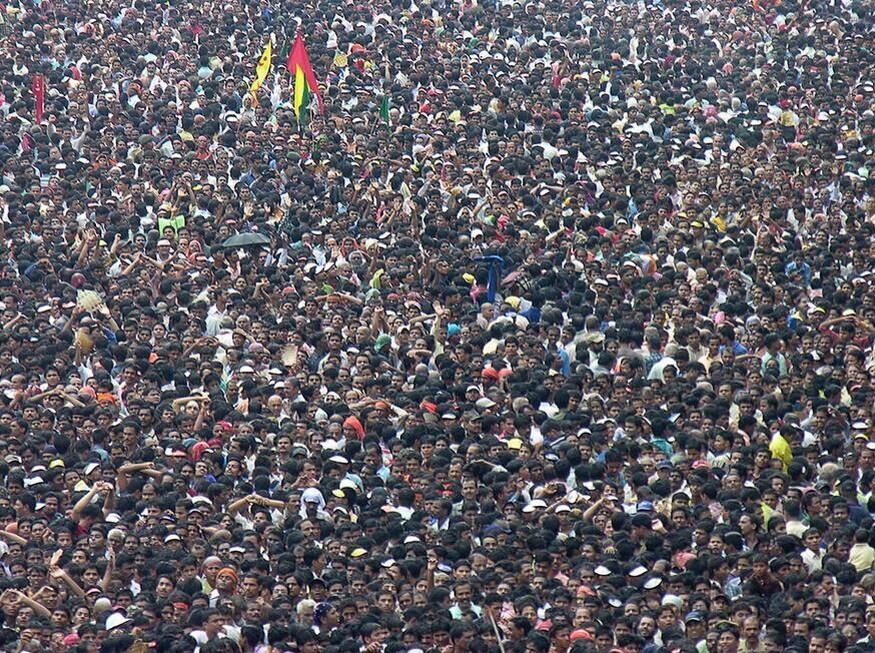 The Rath Yatra is a centuries old festival that is still celebrated in Puri, Odisha, India and also all over the world.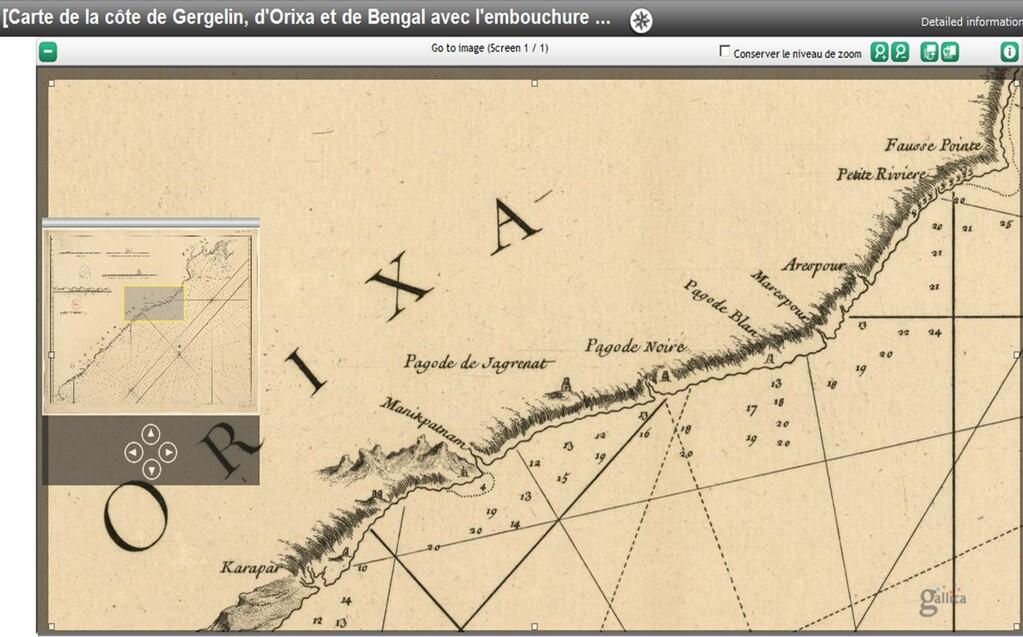 Rare Map of Odisha that shows the Jagannath Pagoda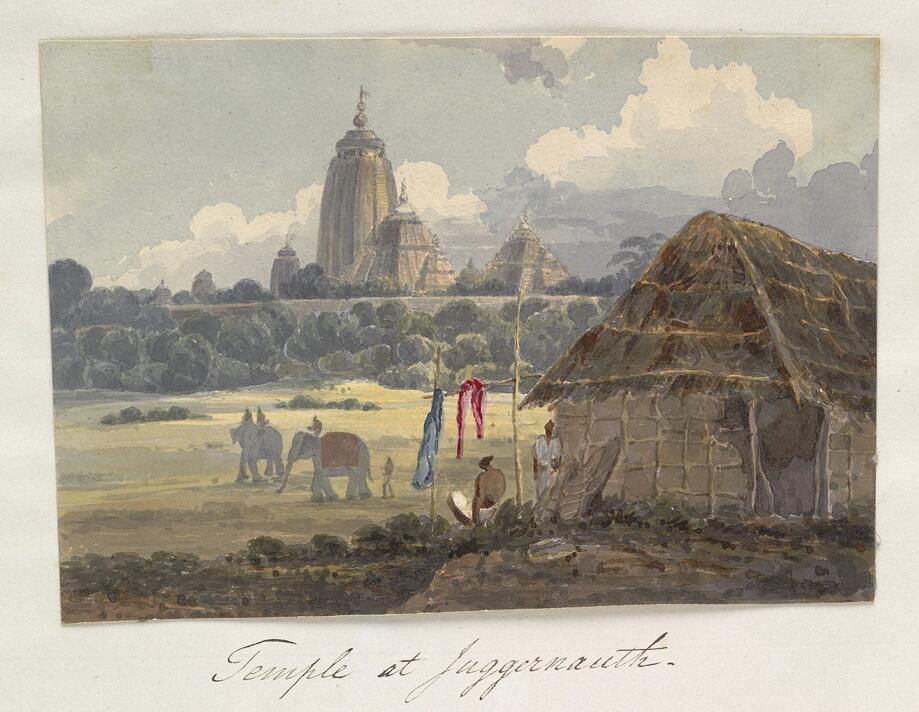 1820 Painting of Shree Jagannath Temple, Puri, Odisha, India
The siblings happily set out of the Shree Jagannath Temple, Puri to visit their aunt who lives three kilometres away.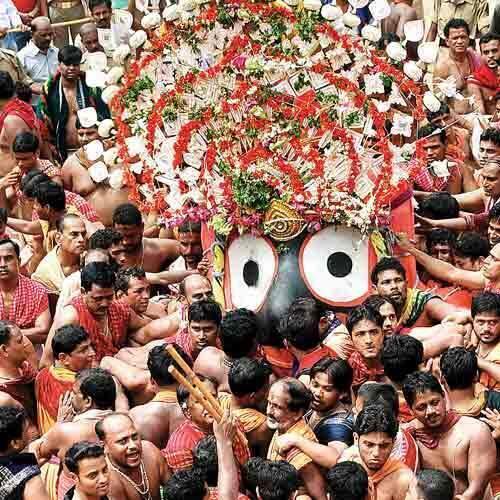 Lord Jagannath on the way to His Chariot
The deities go to the Shree Gundicha Temple where the devotees visit them...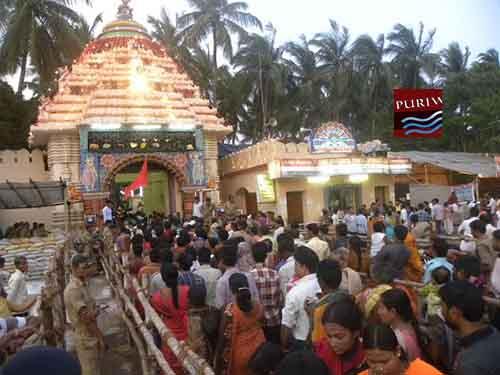 Shree Gundicha Temple
On the day of the Bahuda Yatra, they return to their abode in the same Raths.
Return Journey
The devotees throng and the event is celebrated with traditional fervor.
Here are some images of the Rath Yatra festivities:
The pics are a visual treat!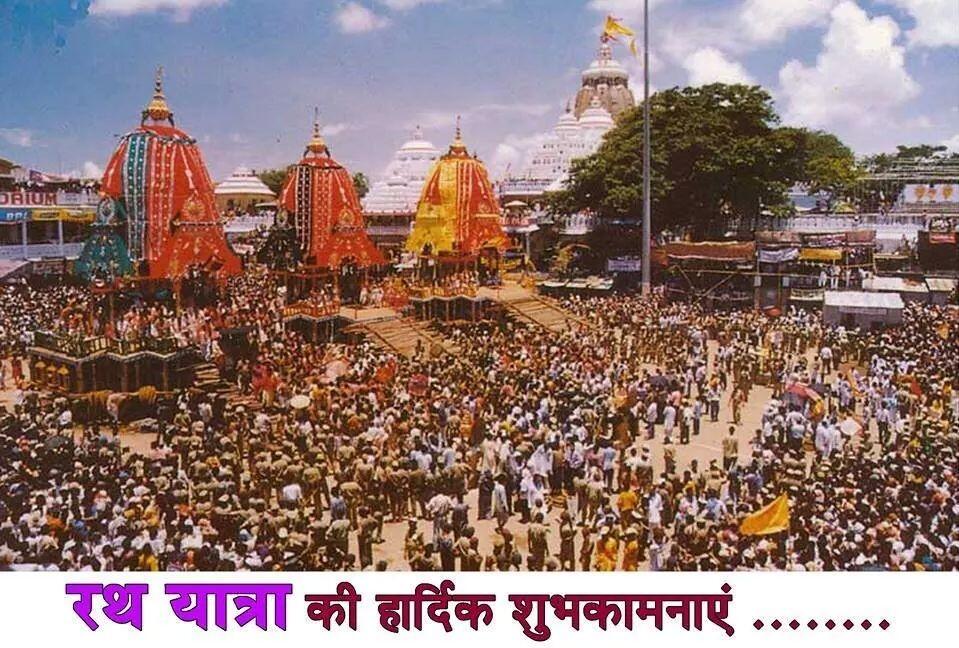 Heartiest Wishes for Rath Yatra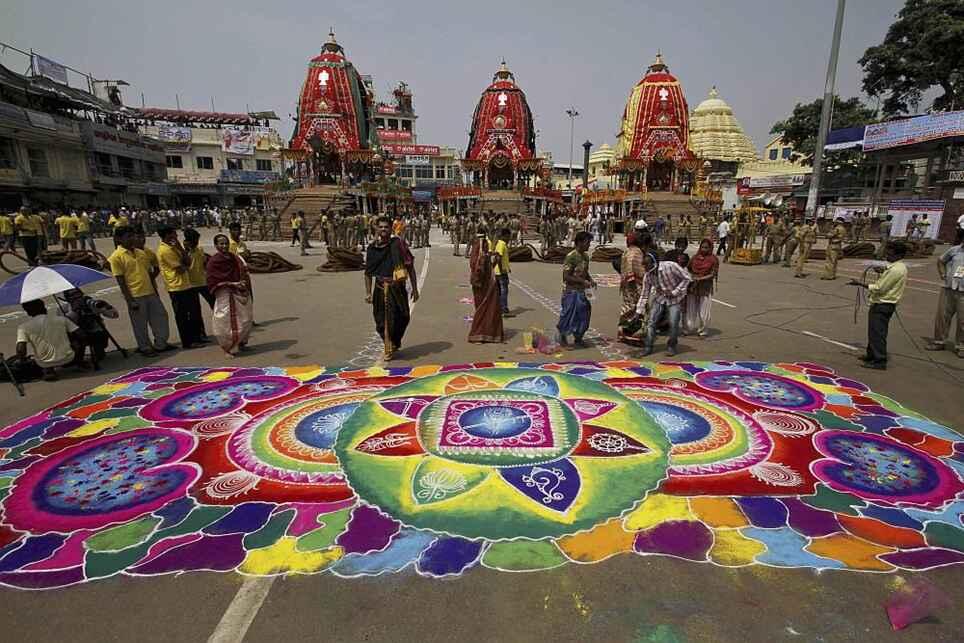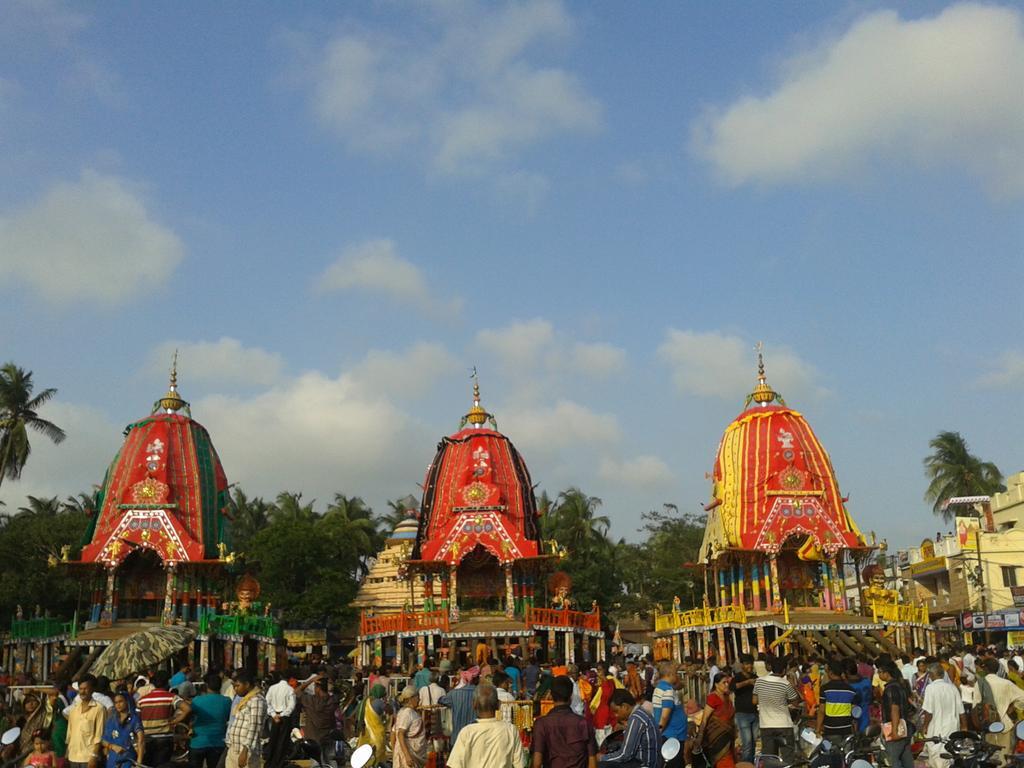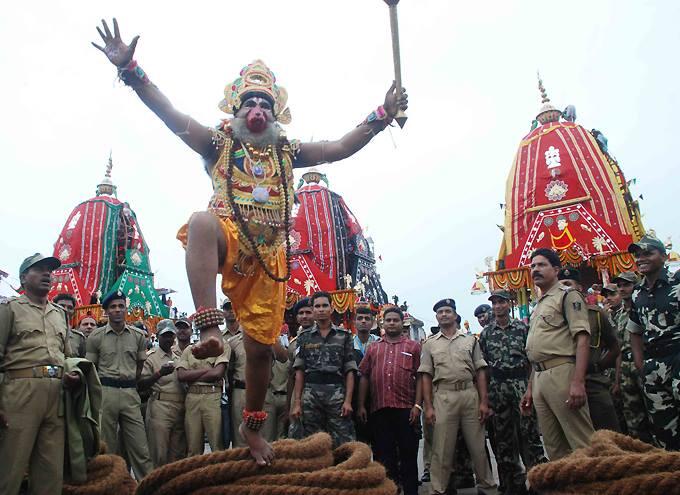 Notice - This devotee is dressed as Lord Hanuman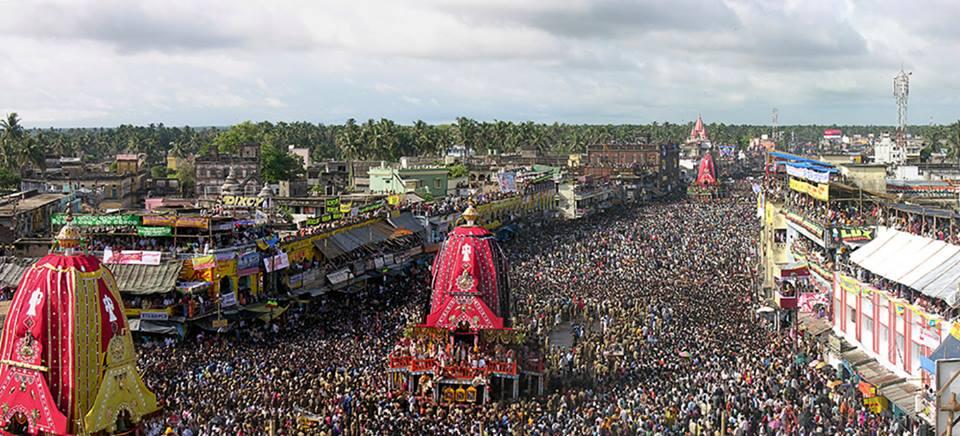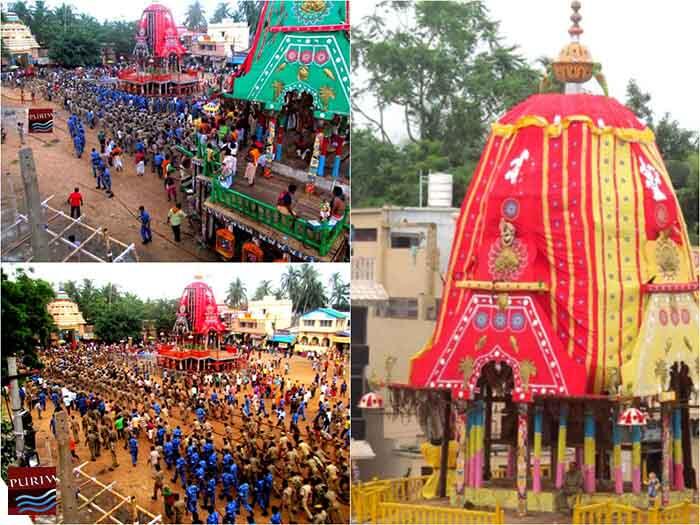 From L to R- Lord Balabhadra, Devi Subhadra, Lord Jagannath in their ritual dress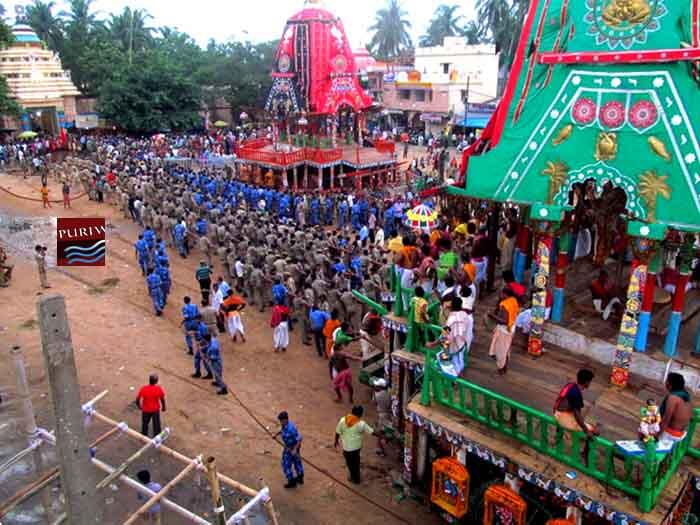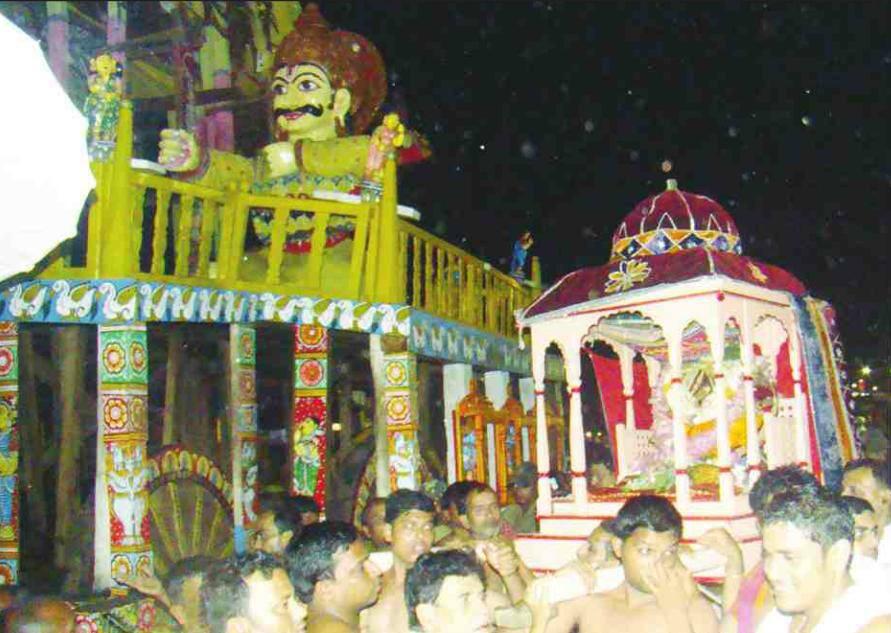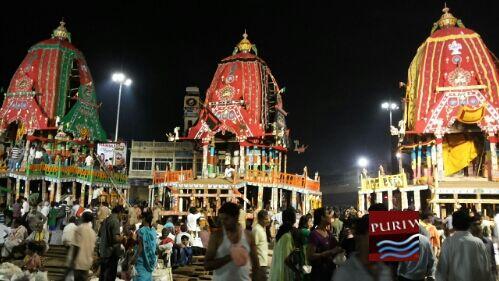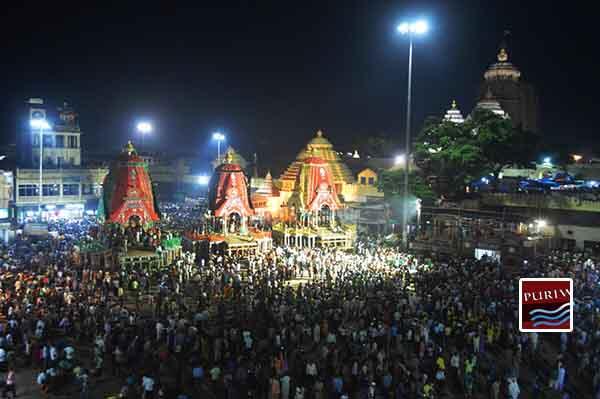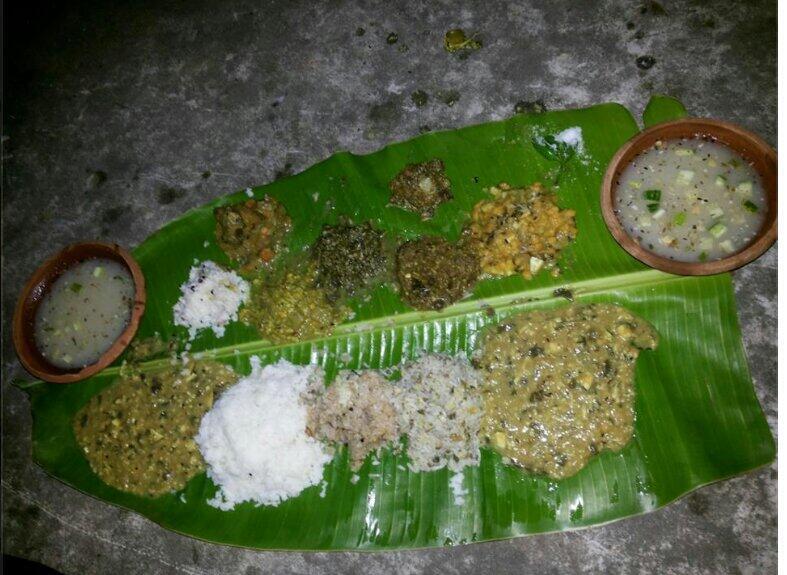 Adapa Mandap Abhada - Prasad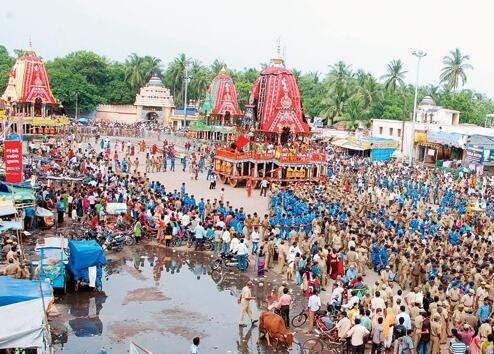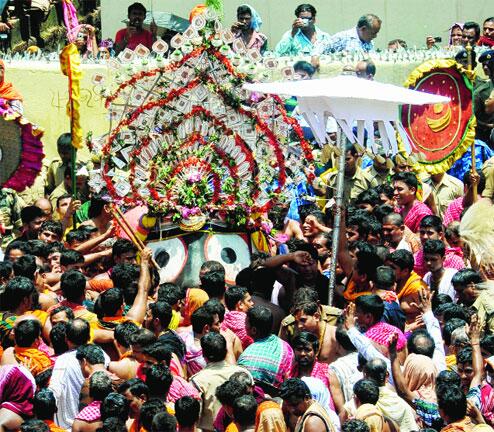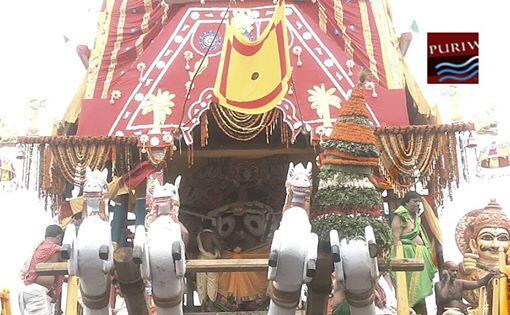 Lord Jagannath on His Chariot Nandighosha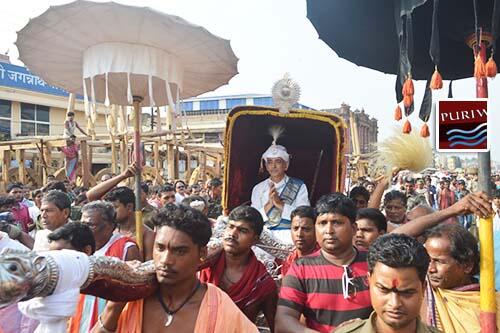 The King of Puri - Puri Gajapati on the way to perform his traditional duty- "Chhera Pahanra"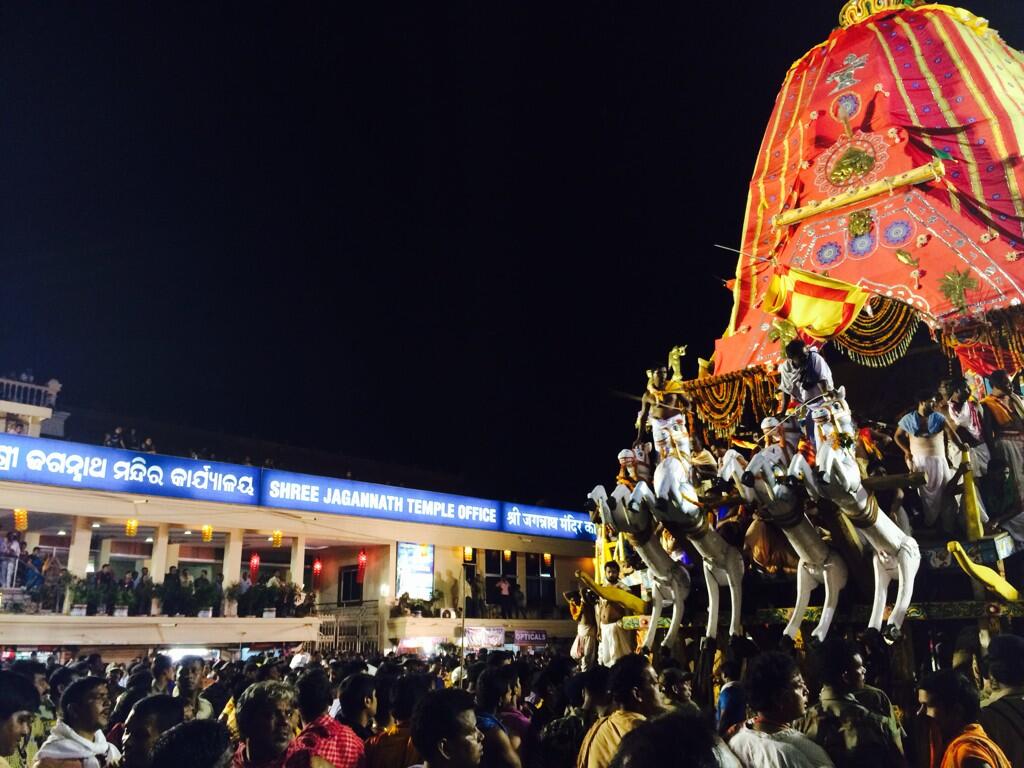 Successful completion of the Bahuda Yatra
No festivity in Odisha is complete without the sweets - Rasagolas!
As per the rituals, the deities are offered Rasagolas.
Sweet Rasagolas. Did you know that Rasagolas originated in Odisha, India?
They also get a taste of Poda Pitha.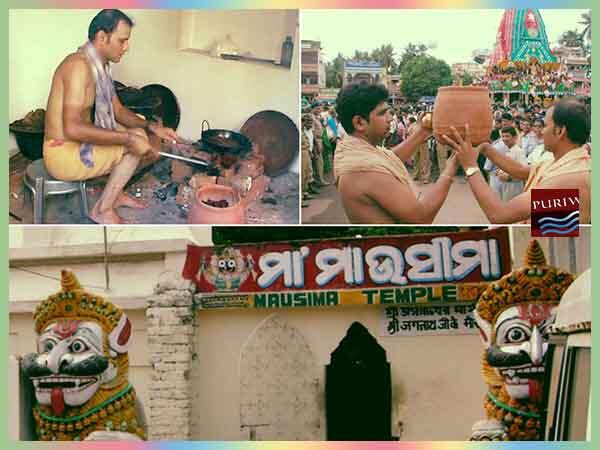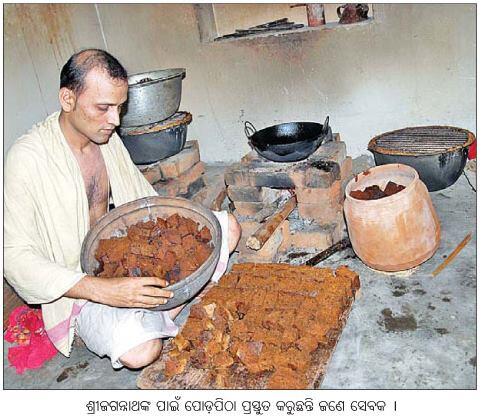 A Devotee prepares Poda Pitha for Lord Jagannath
The following is a digital Rath Yatra by a Manipuri artist.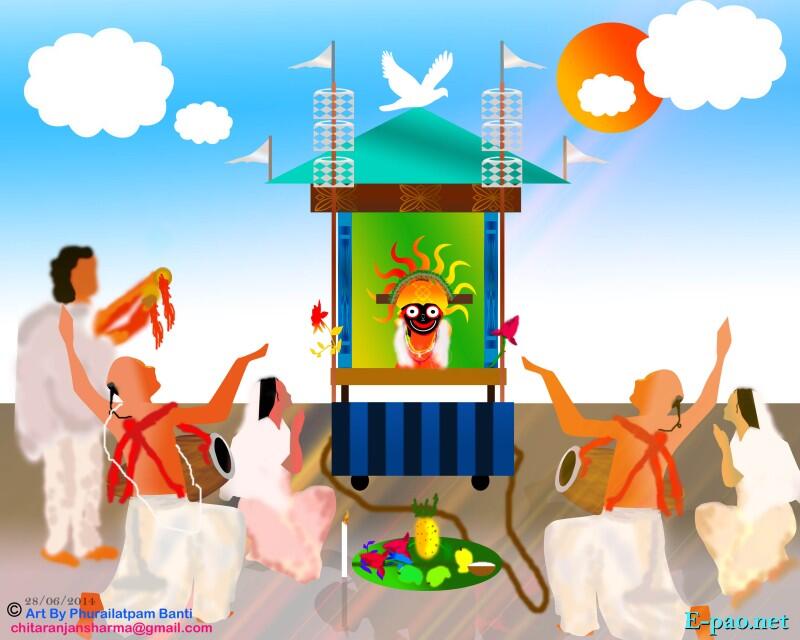 In Lighter Vein! Cartoon that illustrates Technology at Rath Yatra!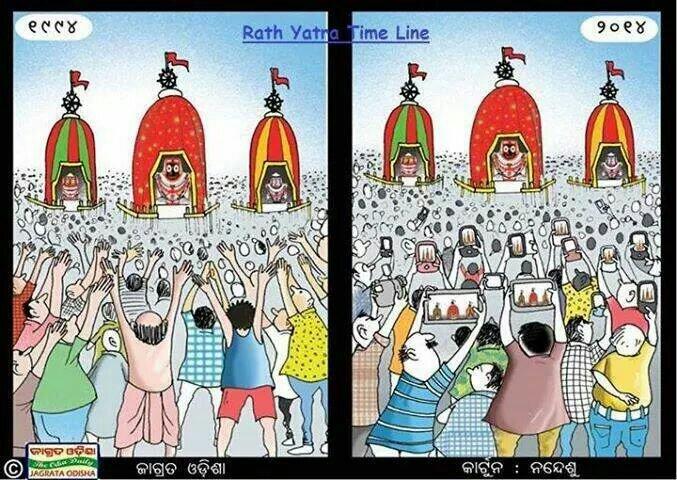 1994 Vs. 2014!
There is a postal stamp of India commemorating Rath Yatra: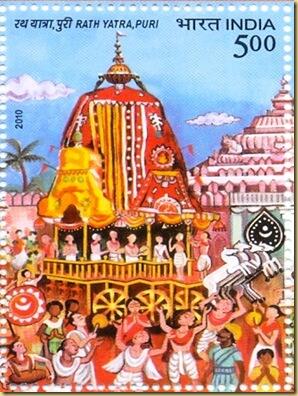 Now over to some images of Rath Yatra celebrations in other cities of India & abroad:
Cuttack, Odisha: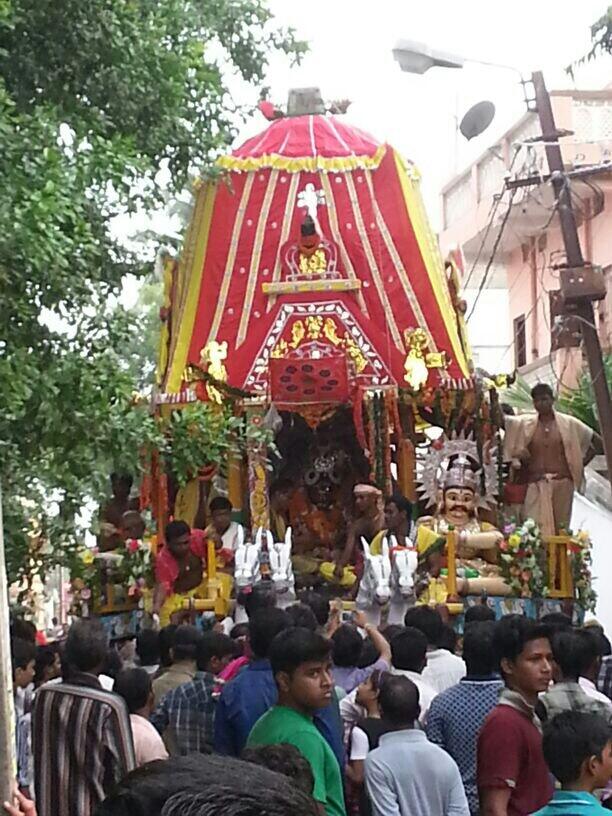 Bangalore, Karnataka: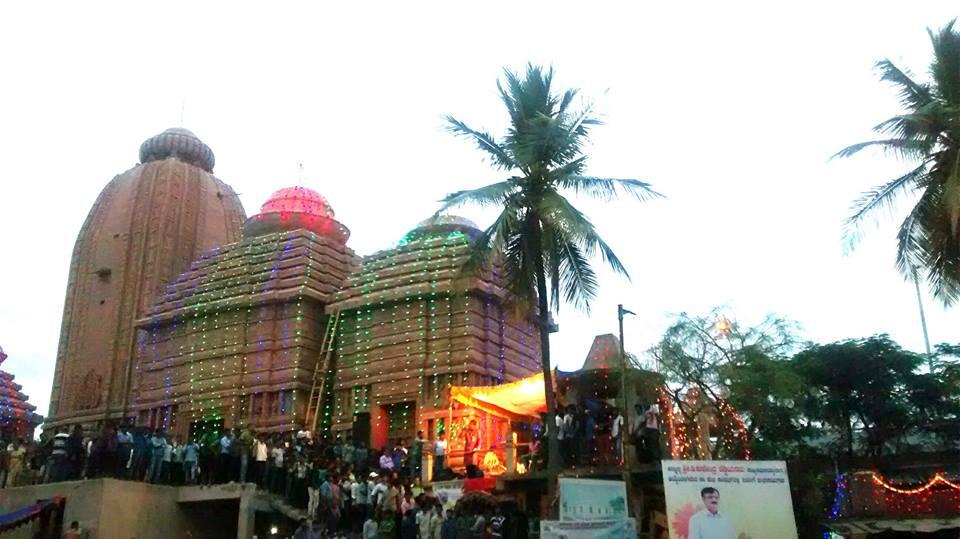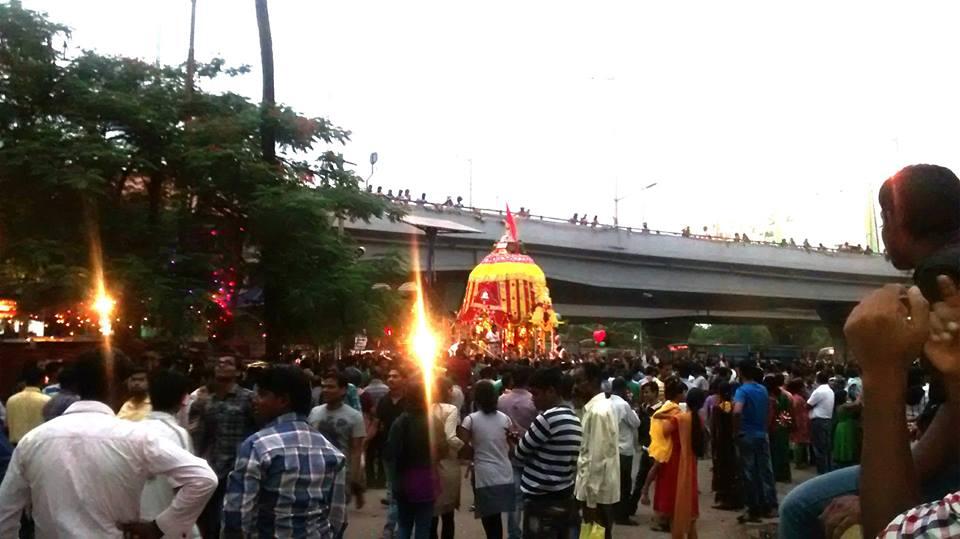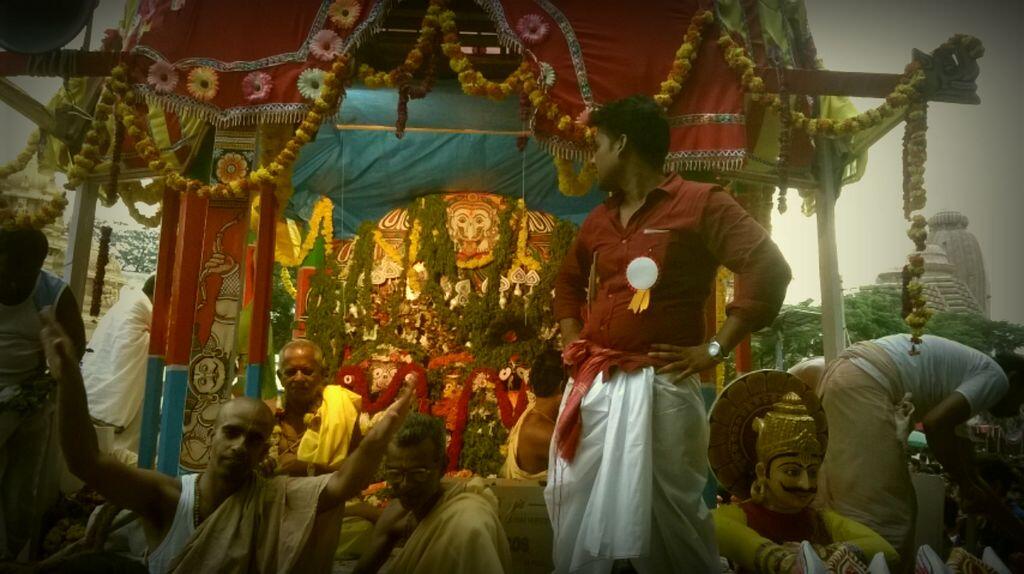 Hyderabad, Andhra Pradesh
: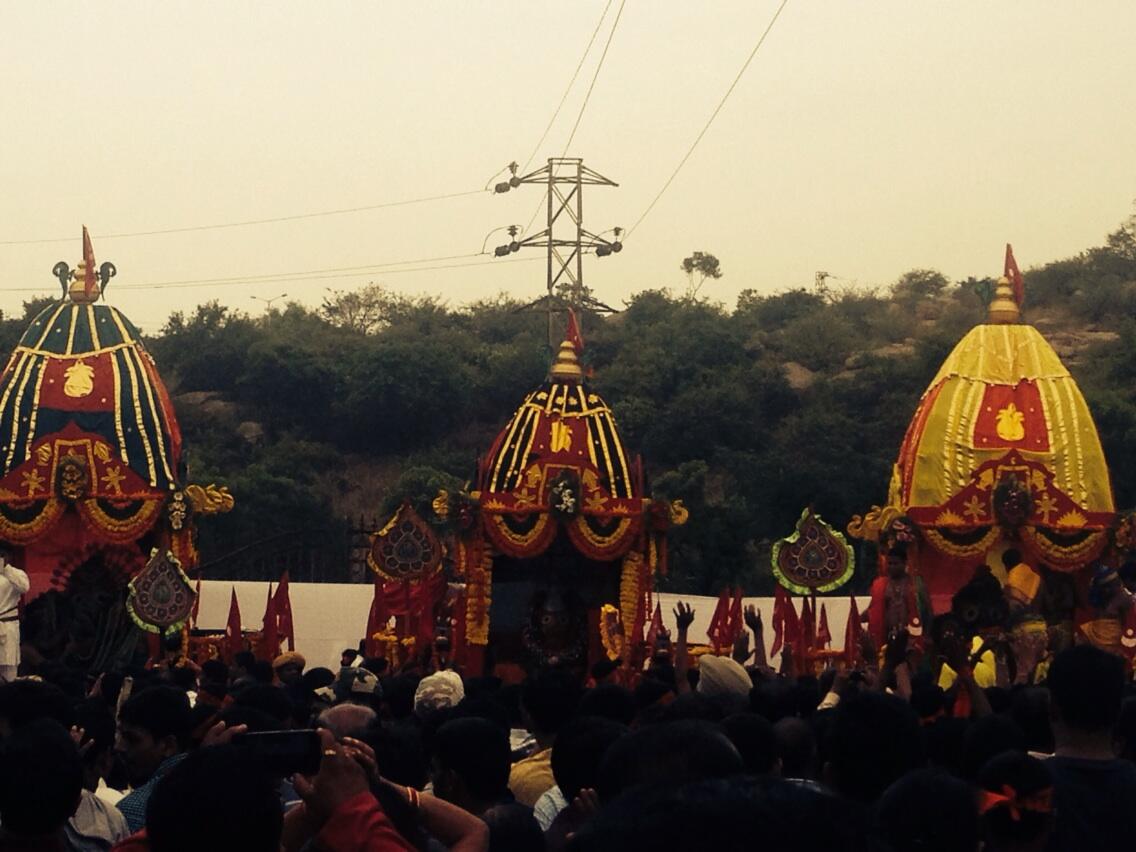 Aurangabad, Maharashtra:
Udaipur, Rajasthan: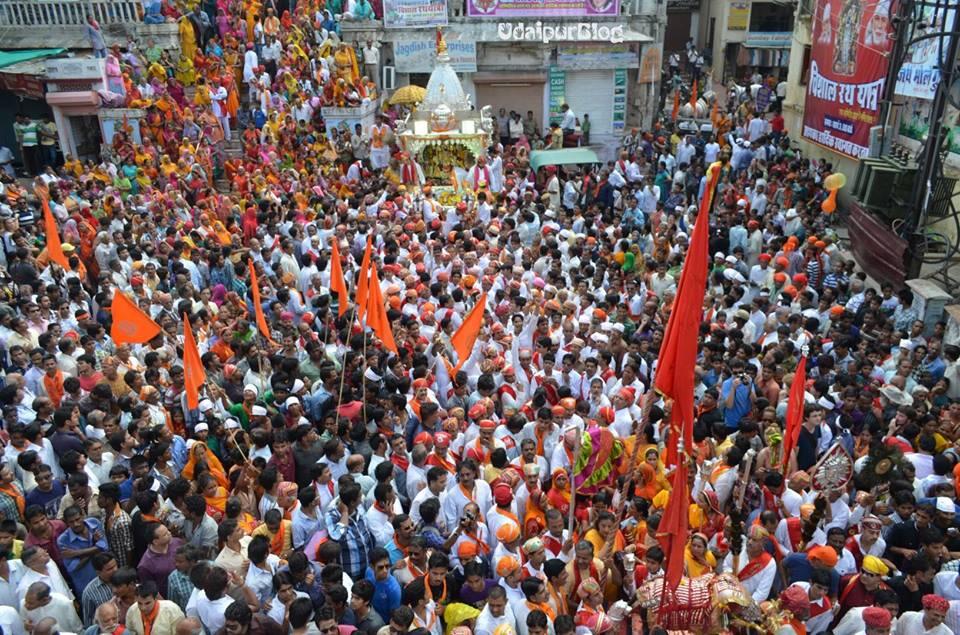 Ludhiana, Punjab: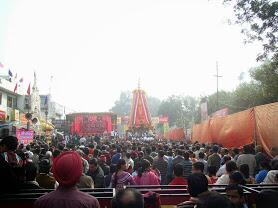 Delhi, India: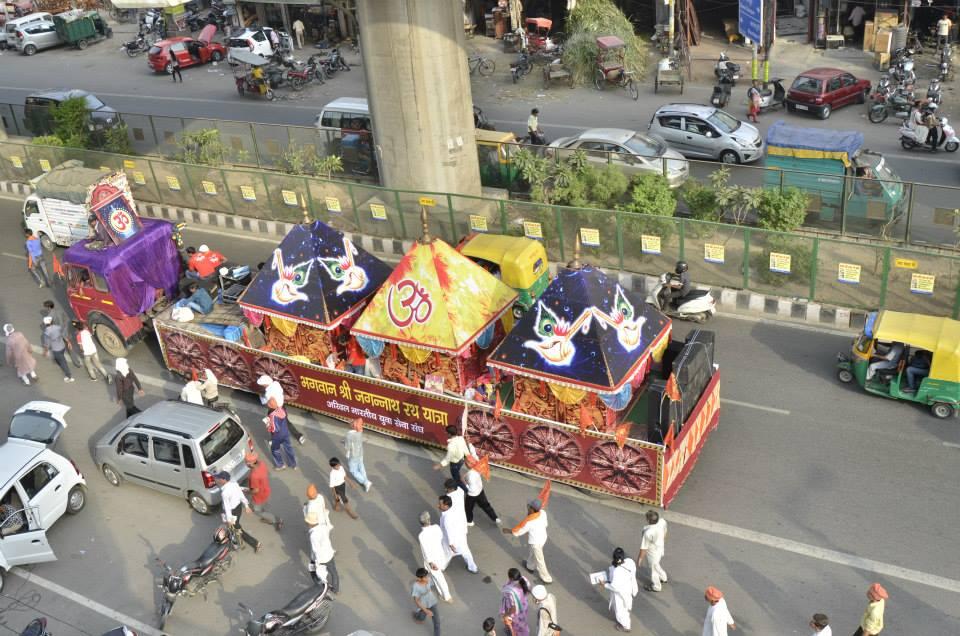 Nairobi, Kenya: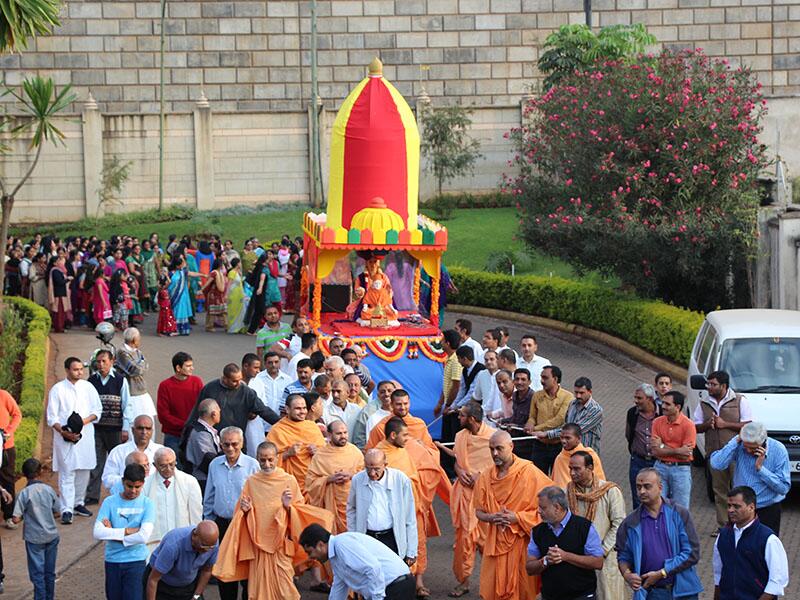 Russia: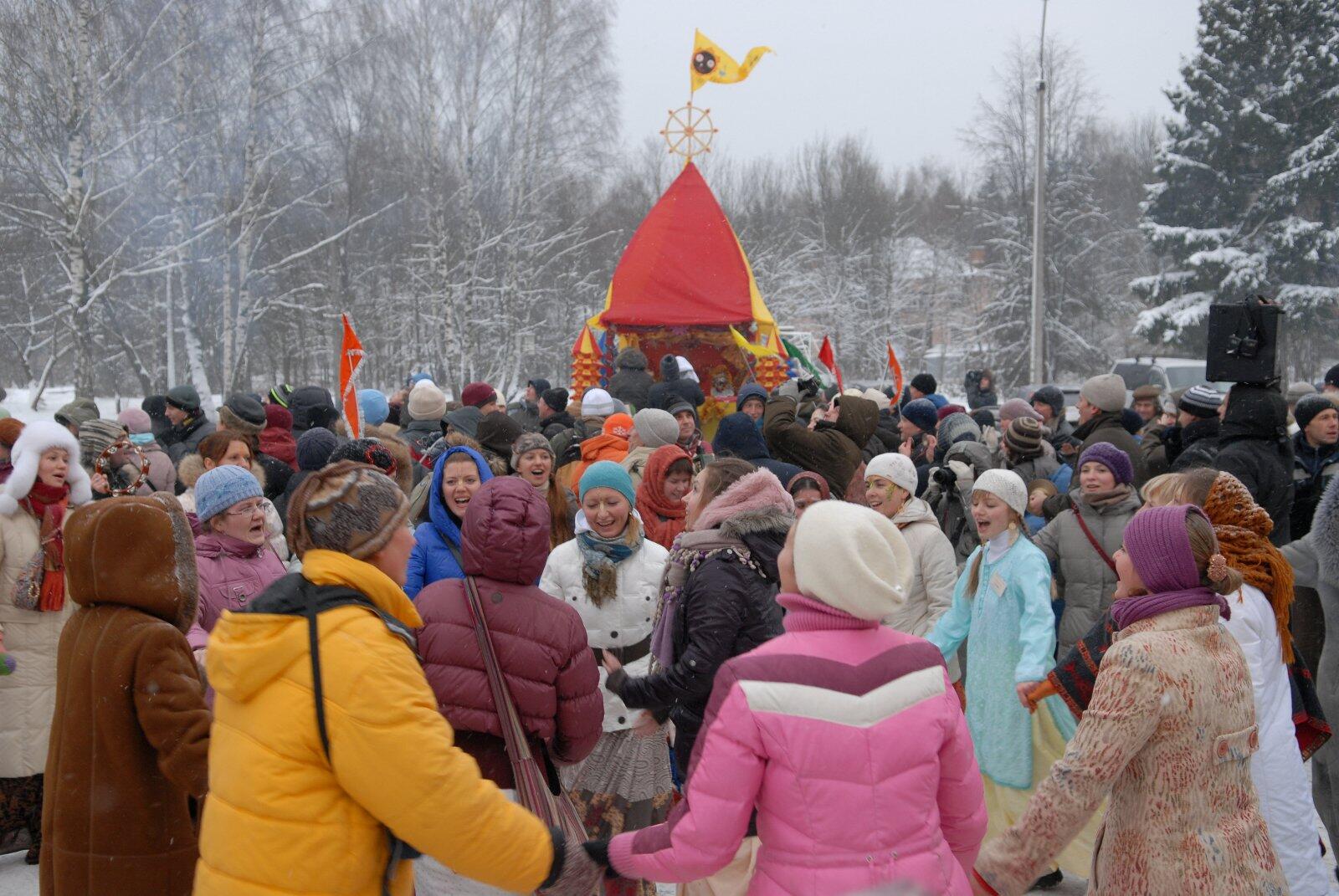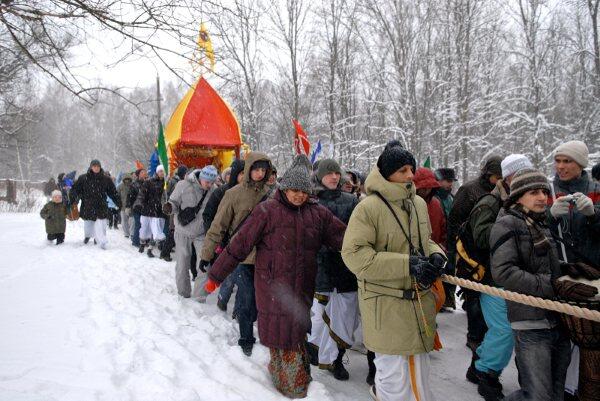 Krasnodar, Russia :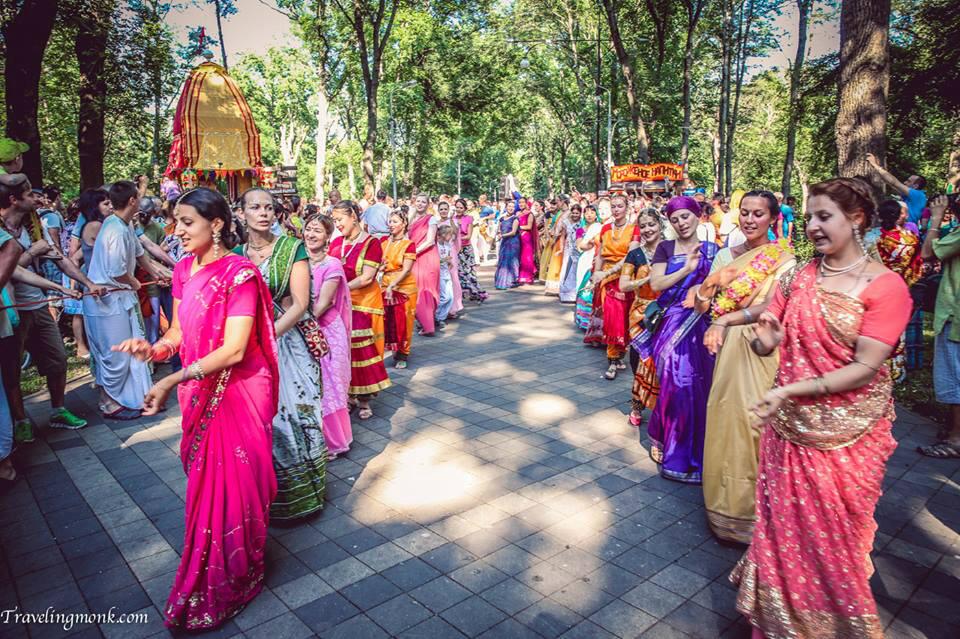 Toronto, Canada: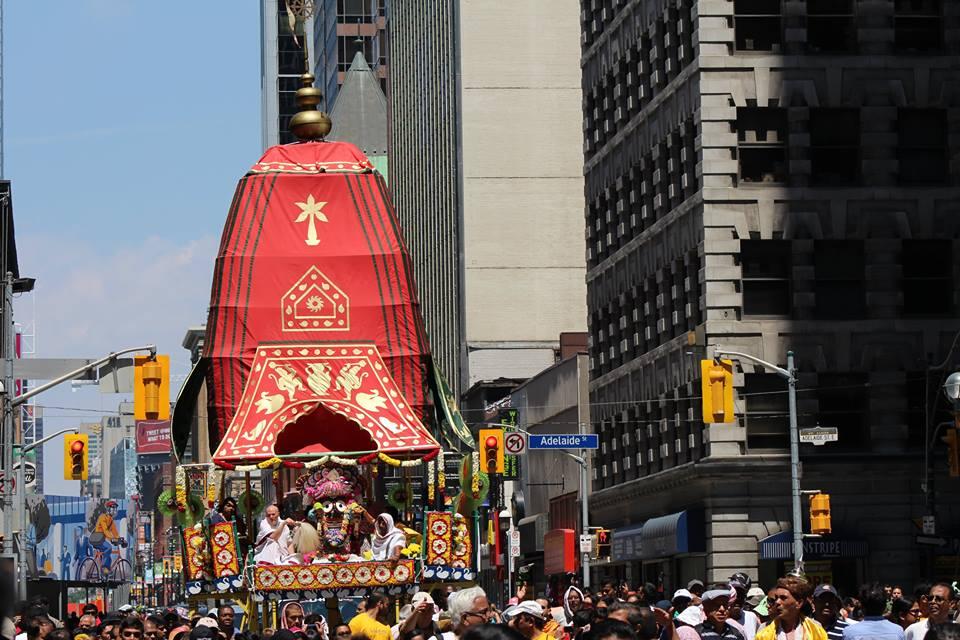 Palo Alto, Silicon Valley, USA: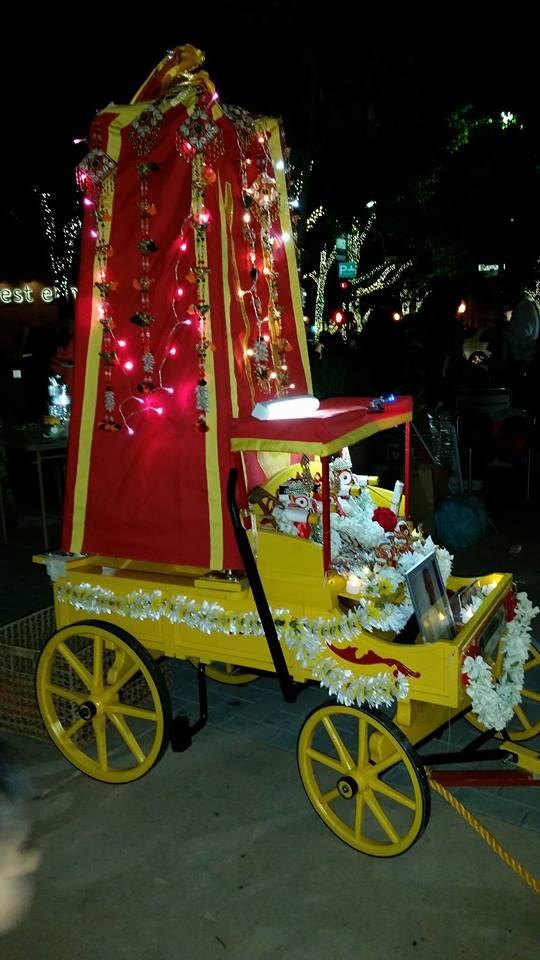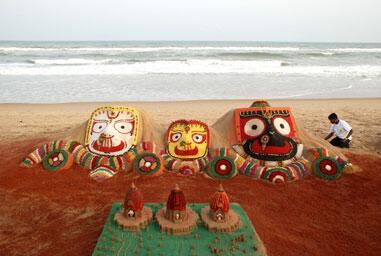 For MORE PICS & Visual treat do check out my Post-
RATHA JATRA PURI!
You can also read my Post- SUNA BESA & get treated to the Gods in Gold!
We wait for next year's Ratha Jatra & Bahuda Jatra now...
Next year is special as there will be the "Nabakalebara" celebrations in which the Gods will attain new bodies, after a gap of 19 years.
In case you are yet to visit Odisha, India, do plan your trip & book your tickets for 2015.
All pics are courtesy Twitter- @PuriWaves & @BBSRBuzz & their contributors.
Thanks all for sharing!