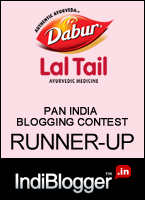 India abounds with a treasure-trove of traditional knowledge. Our ancient texts provide a wealth of knowledge, available from ancient times.
"Bliss, knowledge and wisdom are Sun himself. I bow to Mitra, Bhanu, to the shining one, the cause of the universe and let Him protect me from death." – Atharva Veda
The Sun has been revered for its brilliant life-supporting job on Planet Earth. Civilizations across the world have prayed to the Sun. Exposure to the sun allows Vitamin D for the human-body. The Sun has ensured life & natural growth. Water and Air are two other important components to support life & hence natural growth on Planet Earth.
These are some conditions essential for germination. If there are no plants, then there would be no food-chain, and consequently no life or growth… Ever since Early Man learnt how to grow crops and have food, we have come a long way.
Traditional knowledge and natural growth in the field of agriculture in India has been a reality with Green Revolution thanks to the efforts of Dr. M.S.Swaminathan. This proves that the right focus can yield a rich harvest.
India has always ushered in great knowledge & wisdom. Religious scriptures abound with medical marvels. In the Mahabharata, Gandhari giving birth to 100 sons could have been an advanced method.
"Every great advance in Science has issued from a new audacity of Imagination." – John Dewey
Ayurveda
is an ancient Indian system of medicine based on natural living.
The word Ayurveda is derived from two Sanskrit words - Ayu or life, and Veda or knowledge.

Thus, Ayurveda means- 'The Science of Life'.
It analyses the human body through body, mind and spirit. Ayurveda is based on our symbiotic relationship with nature and its resources.


Many herbs and plants are used in Ayurveda. Some of them are listed here.
Application in modern life has been useful.
What other nations treat with expensive medicines & high side-effects,
We simply treat with our own Ayurveda & make our present PERFECT!!
Many quick cures for common illnesses are in our Kitchen! Items like Turmeric, Ginger, Black Pepper, Garlic etc have their own medicinal values. But, how many of us actually resort to Grandma's or Mom's effective traditional knowledge home-remedies? When did we last take that glass of HaldiDoodh (Turmeric in milk) to counter pain or ensure vitality? Home-remedies are natural!
Natural solutions or cures can be very beneficial and economical. However, some natural products may not be readily available. Even if they are readily available, we may not be in a position to pick the right one! Just imagine if we are in the Himalayas and even after surrounded by the awesome natural-wealth there, we may not be able to say 'ALL IS WELL' when faced with a requirement as we cannot identify the required herbs!
As t
here are many medicinal herbs in our forests, not only a lay-person like you and me, but also a God can find it tough to identify!
Lord Hanuman faced a similar predicament i
n the Ramayana… When Lakshman was injured, Lord Hanuman could not identify the 'Sanjeevani booti' (Sanjeevani herb) that had the power to bring the former back to life. As a result, Lord Hanuman had carried the entire Mountain so that Lakshman could be cured!
Many other natural-products might be expensive.

Other natural products need to be processed for a longer shelf-life and for reaching the interested customers. Sometimes, natural solutions take their own time to show their magic.
In today's age, everyone is super-busy. Running to achieve goals seems to be the order of the day. Synthetic or Artificial or Chemically-processed products seem to come as rescue! People adopt them as they are 'short-cuts' as they are easy to use or need no preparations from time-deficient individuals like us!
Further, they have an extensive reach, being widespread. Procuring such products at the neighborhood shop is easy. But, the fact is, that there is nothing 'natural' about them as that part has been compromised. Once the chemicals enter the scene, the product is no longer natural. Synthetic products may not exactly be safe for delicate humans like babies...
Babies are the future citizens of Planet Earth. Healthy babies now ensure a healthier race and Planet in the future. Babies do not come with the FRAGILE tag, but these tiny bundles of joy need to be handled with the utmost care.
Babycare consists of many facets, right from Diet, Healthcare, Skincare, Haircare…
Then, there are the digestion problems, health issues like sudden fever, cough, pains…
With a baby in the house, everyone's hands are full!
When my baby was born, I was told 'Caesarian baby needs different care'! Still, my mother used all the traditional knowledge, she could employ for her!
My mom kept my baby's bath-water for some hours in sunlight & then bathed her. She made my baby drink water boiled with Ajwain.
As per my Doctor's instructions, my baby got the best 'natural' products as diet. Her pediatrician strictly instructed that she was allowed NO artificial foods. Only mother's milk for the first 6 months and then dishes from our own kitchen after she had spent her first 6 months on Planet Earth.
Traditional knowledge and natural growth with the proper diet and regime has worked wonders for my baby.
Oil-Massage was a must everyday. Initially, my mother used non-perfumed oil & natural ones like Coconut Oil.
Babies can do natural yoga and exercise. Applying oil ensures their bones and muscles get the right attention and consequent growth.
Massage is like the foundation for a Baby. The foundation better be strong for the future structure.
Luckily, I came across the Dabur Lal Tail in the store.
Then, my kid got treated to its medical formulation.
Dabur has researched Ayurvedic texts in its quest for natural remedies based on traditional knowledge to ensure natural growth.
Its product Dabur Lal Tail is beneficial for babies' growth, being proven to ensure two times faster physical growth.
The ingredients in Dabur Lal Tail have their own salubrious properties as shown below.
I can say with pride that Dabur Lal Tail has done its magic for my kid!
There is no doubt that the right product makes a world of difference when it comes to the development of our children. Their better health and the key to a better and healthier nation is in our hands.
This Post is for the '
Traditional Knowledge, Natural Growth
' Contest in association with
IndiBlogger
and
Dabur Lal Tail