I know you have read my Post...
Then, why no comment, my
Dost
?
Time to read, but none for commenting?
Missing your words that are amazing!
Love
to share stories, poems & a bit of creativity.
But,
hate
it when there are no comments- a pity!
Many 'Comments'- Blogger's wildest dream come true!
But, paucity of comments makes writers feel blue!
Though many read posts (Blog's stats reveal!),
Writing a comment is quite another deal!
The reasons of silence may be strange or varied-
Endeavoring to list some here for you to read!
Some wish their footsteps on our Blog to be
invisible
,
Coz comments like pimples/beauty-spots are
visible
!
Others have perhaps landed on our Blog by error,
To post a comment, they can't be expected to bother!
Some are very busy &
hate
spending extra time to post,
Others might have a train/plane to catch, party/raise a toast!
Some others have nothing nice to say & say nothing!
Some write nothing as no one has written anything!
Some others might be
angry
that we are yet to visit-
Their blogs & to write comments & increase Blog-hits!
While others may be
calm
that we are birds of a feather-
None of us have a single comment & flock together!
Intended to comment, but closed our Blog by mistake, Oh dear!
Others had typed out a looong comment that disappeared!
Smartphone battery exhausted or Internet connectivity lost,
Comments Count ZERO & "No Comments" is the costly cost!
Note- No research or field-work done to conjure this!
Made up the above reasons to rhyme; No offence please!
Sincere thanks to all commentators, who've expressed.
Advice, support, encouraging words make me feel blessed.
Why/what you
liked
or
disliked
I always
love
to know,
That helps me now & for the future- as a writer I grow.
Your comments mean a lot to me, so please do share.
By expressing sincere feelings show that you care!
Do not leave without saying what you wanna say!
Feel free to express what's on your mind right away!
Please do share a few words here & make my day!
I love honest feedback & views coming my way :D
Comments Please!
Ye Dil Maange
(Heart wants) More!
Comments Please! Comments
Love
in store! Encore!
Comments Please! Convert
poor
Hatred
to a
rich
Love
state!
Comments Please! Barriers break when people communicate!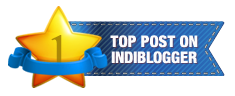 To learn about a 'Dozen Reasons Why A Blogger Comments', do read my post - Votes & Comments.
Please Note- I'll be returning your comments & Blog-visits soon. Do bear with me :)
Linking with-
This post is a part of Write Over the Weekend, an initiative for Indian Bloggers by BlogAdda.
WOW – 'A Writer's Wildest Dream Come True' - Comments :)
dVerse
Poets United- Silence