It was great to get an invitation to Bahar Dutt's book-launch in 2014.
Bahar Dutt is an award-winning Indian television environmental journalist and wildlife conservationist.
"Green Wars", the name of Bahar Dutt's maiden book, concerns our environment and thus, us all.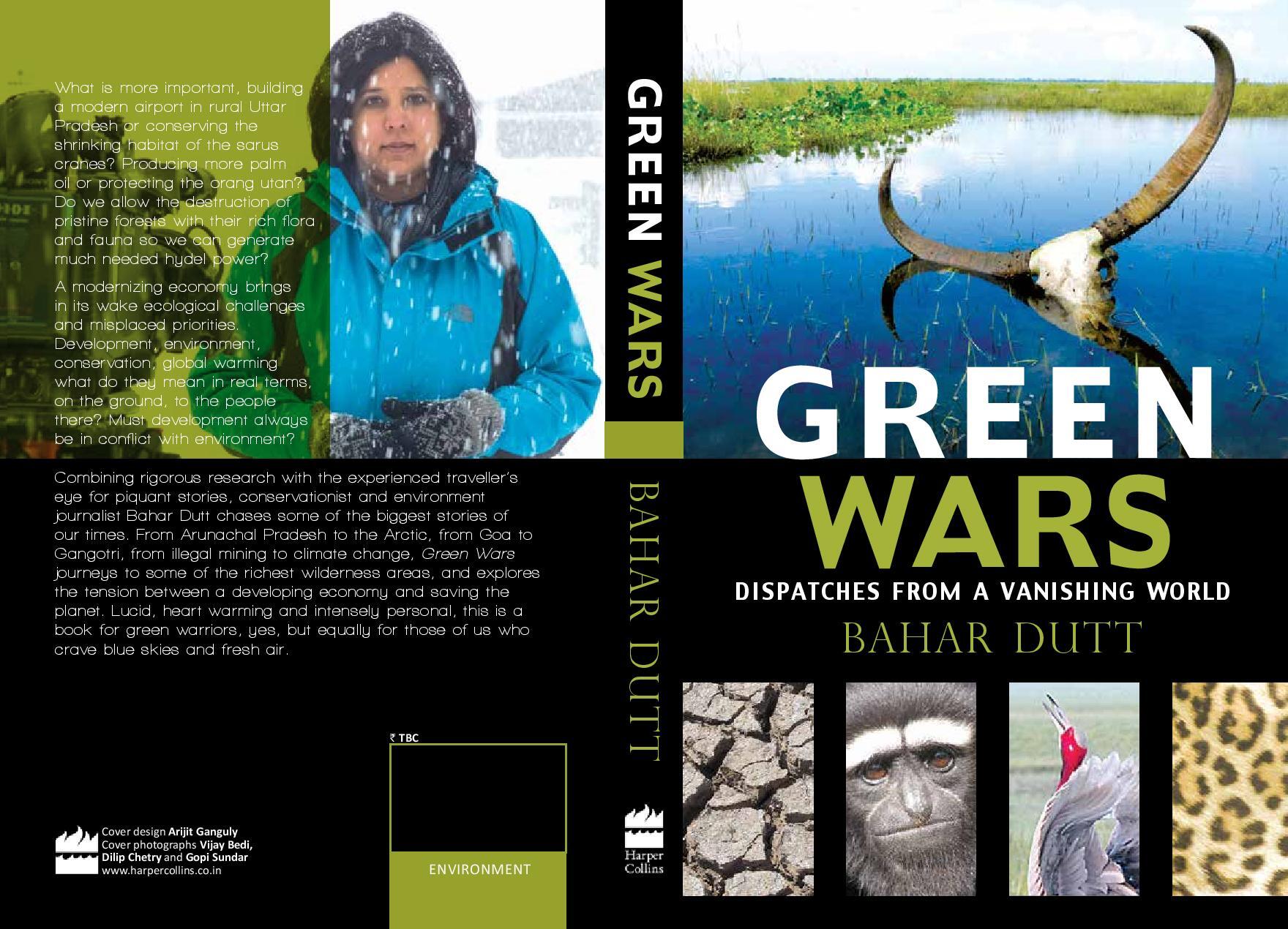 As an Environment Editor with a rich environmental investigative reporting background, Bahar Dutt shared her experience as a conservationist and made important points by raising pertinent questions.
"It's all right to brag about India evolving as the next super power, but what about its impact on wildlife? Why can't we prioritise GEP (Gross Environment Product) over GDP?"
Bahar Dutt making her presentation & in conversation with Sujata Sen and the audience at the British Council, Kolkata
Bahar Dutt shared about the "Problems with Dams on Ganga".
Though lots of clearances are needed for projects such as construction of dams, unfortunately politics does not ensure compliance. Needless to say, such dams affect the environment and have proved detrimental for our rivers like the Ganga.
There is a conflict between modernizing economy and saving the planet.
This conflict needs to be addressed and resolved.
"When we say development, it's this brutal development that we are going through where we need to find out if the development is reaching the people living close to those resources."
The Ganga, a holy river of India, is in grave danger because of environmental pollution.
Water-bodies across the world are facing the brunt of human-negligence and disrespect.

India is "losing 333 acres of forest every day to large development projects like dams, roads and mining". In this "development without brakes" model of economy, "lifestyles are getting more and more carbon intensive."
Now with Cape Town and other cities around the world facing immediate water-scarcity and terrible environmental threats like global warming being a sad reality, it is time for everyone to wake up and act.

The Green Wars book-launch event was enlightening.
What are you doing to go green and to save our planet? Do share in the comments below.
Linking with- ABC Wednesday- G for Green, Global, Great