Ratha Jatra or Rath Yatra is celebrated every year.
It is a grand festival that began in the Shri Jagannath Temple, Puri, Odisha, and is still celebrated as per the ancient rules. Ratha Jatra is also celebrated all over the world.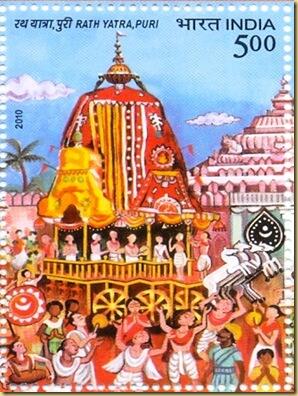 The three deities namely, Lord Jagannath and his siblings- Lord Balabhadra & Devi Subhadra go on their annual visit to their aunt's place. When the brothers along with their sister go for their
Rath Yatra
, they do not take Lord Jagannath's wife, Goddess Maa Lakshmi along with them.
On the fifth day of Ratha Jatra, Maa Lakshmi misses the Lord and goes to see Him. However, the door of the Gundicha Temple is closed. In Her rage, She breaks a wheel of Nandighosha- the chariot of Her husband.
Then, She returns in a secret route via a lane called the Hera Gouri Sahi.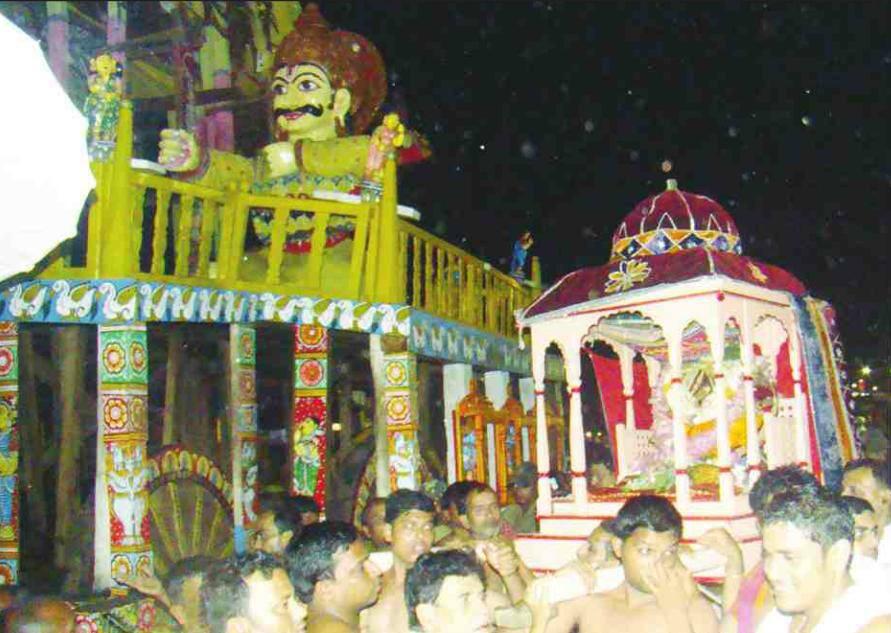 This day is called
Hera Panchami
. Hera means to see and Panchami means fifth day.
Maa Lakshmi wants to see Her Husband, but He is not available. His absence makes Her angry and She demonstrates Her anger in this way.
After their 10-days outing when the Siblings return to the temple after Bahuda Jatra, Maa Lakshmi, who is still sulking & angry, doesn't open the gate of the Temple. The Lord has to beg Her sorry on
Niladri Bije
(the concluding day of Rath Yatra). He even feeds Her
Rasagola
(Rasgulla - a delicious Indian sweet that originated in Odisha) to earn Her favour & gain entry!
This shows that even the Lord of the Universe has to be the target of His wife's anger- Angry Lakshmi on Hera Panchami!
Linking with-
WriteTribe Festival of Words & ABC Wednesday - A for angry :)
Niladri Bije is on July 17th this year. It will be celebrated as Rasagola Dibasa.