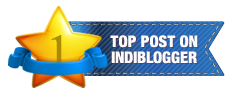 Talaash: The Answer Lies Within
Spoiler Alert! Reveals the plot and the mystery. Suggest that you watch the film first and then read this review! Talaash is a must-watch, one of the finest films that make you think.
The Hindi film, Talaash, is a quest to find out the truth and what's the ending. My friend always reads the last page of a murder mystery first to know Whodunit! But, the problem with Whodunit mystery movies is that- is the audience willing to keep the secret 'gupt' and make the rest of the junta enjoy the movie & allow the producers to laugh all the way to the bank?! Keeping a secret is tough in this age of 'Breaking News', Social Media & Internet. Earlier for 'Gupt' movie, there was the spoilsport sms that asked everyone not to reveal that Kajol is the killer!!!

Wish the audience goes to watch the thrilling roller-coaster ride of emotions and investigations that is Talaash. Even if you know Whodunit, do watch it to revisit the clues; the Hollywood movie Inception earned repeat viewership this way. Definitely worth a dekko. Don't miss it.

By the way, did you know that this movie's namesake had released in 2003? Talaash: The Hunt Begins
starred Akshay Kumar and Kareena Kapoor!
Talaash: The Answer Lies Within
is a suspense drama Bollywood film. It deals with 'encounter specialist' Inspector Surjan Singh Shekhawat /Suri's (Aamir Khan) Talaash of cracking the Whodunit mystery around the accidental death of a film star, Armaan Kapoor. The sudden car-accident is strange and sensational as the hero's car literally dives into the water. Suri's Talaash makes him realize 'Muskane Jhooti hain, Pehchane Jhooti hain', aptly summed up by the title song. Suri and his wife Roshni (Rani Mukherji) have just shifted their home and are still grappling with their personal tragedy of losing their only son, Karan (Jineet Rath) in a drowning accident for which Suri holds himself responsible. His guilt is so immense that he immerses himself into his work day and night. Like an insomniac & a man possessed, he is forever tracking this case with no time for his wife. Rosy (Kareena Kapoor), a call-girl, helps him by providing key info about the case.
As
Suri spends more time with Rosy, he discovers the truth.
Just when you have started believing that Suri is in love with Rosy with 'Jiya lagey na' hinting at an extra-marital affair that even Roshni suspects, you are in for the Kahaani mein twist! 'Jo hain hi nahi woh gayab kaise ho sakte hain?'
After surviving a similar jeep accident at the same spot, Suri realizes that Rosy is the ghost of Simran, who had died three years ago in a car-accident involving Armaan Kapoor and his two friends. He revisits his son's accident site, reads his letter, cries his heart out and reunites with his wife. 'Aa hum dono jee bhar ke ro le, Jee le Zara…' In short, Suri gets a life.
Superb acting by all the characters- The leads- Suri, Roshni, Karan & Rosy; Local pimp Shashi; Shashi's girl-friend Mallika; Temur (Nawazuddin Siddiqui) as the limping & scheming know-it-all (
Temur is a clever choice of name for the opportunist, perhaps smartly borrowed from historical character, Timur the Lame.)
; Temur's love-interest, aging call-girl Nirmala; Frenny (Shernaz Patel) as the psychic who is the medium of Karan's messages to his parents; Armaan Kapoor and his friends Sanjay and Nikhil; Armaan's wife, Sonia Kapoor; Brothel's Madam & call-girls; Suri's support-staff...
Ram Sampath's apt soundtrack and Javed Akhtar's amazing lyrics leave a profound impression. Talaash is a must-watch with smart dialogues by
Farhan Akhtar & Anurag Kashyap, taut screenplay & story by Reema Kagti & Zoya Akhtar, nice cinematography by Mohanan & crisp editing by Anand Subaya. But, the lady who shines is Reema Kagti. Hats off!
I had loved Reema Kagti's first directorial venture, Honeymoon Travels Private Ltd where I especially loved the superhero & supergirl couple, a rarity in reality! In Talaash, I actually loved the mermaid supergirl scene!
Also,
I was relieved and delighted that Talaash has no extra-marital affairs- neither between Rosy & Suri nor Armaan Kapoor's wife & his friend. I had a good laugh when Temur says he is very poor and does not have food to eat & just then his mobile phone rings! Talaash reminded me of those chilling ghost stories I had read especially Ruskin Bond's.
Talaash
is the Urdu word (translation) for "search".

Everyone has some Talaash in life.
Rosy's Talaash is for avenging her death and for attaining salvation.
Rosy helps the case by informing the whereabouts of erstwhile manager of Hotel Lido,
Anand Murugan. Suffering from AIDS, he is counting his final days in his village. She also hints on leads about Shashi's dead-body. Heeding to Rosy's request, Suri rescues her friend Mallika from the brothel in style. Rosy is the lady on a mission as she attains 100% accuracy in causing accidental death or paralysis & finishing off all those who have messed with her, while the police explains them as 'A Final' cases. Rosy makes her presence felt to such people only when they are about to lose their lives- Armaan Kapoor, Sanjay, Temur… But, Temur can't see her when he is making those ransom calls from a landline number to Sanjay, neither can Shashi when she says 'Paseena kyun choot raha hai?' inside the Taxi, after Armaan Kapoor's death. Only Suri acknowledges her presence and holds conversations with her much to onlookers surprise or shock. Rosy seeks and helps the no-nonsense cop solve the case with ease and then even ensures his underwater rescue from the locked jeep. After all, Suri has to find answers and close her case and ultimately perform her last rites. Rosy's Talaash is also for making Suri a believer and giving him a new life so that he lives again.
Suri's Talaash is for answers, for peace, for freedom from guilt…His guilt is sensitively dealt with. In his dreams, he keeps on diving into the water in search of his child's body believing that he could have saved him. Karan's dead-body or last rites are not shown in the film. But, considering that Suri is a policeman, he must have surely recovered his body. As he performed the last rites of Simran as per Hindu tradition, he must have surely done so for his own son too. He tells Rosy, 'Main thak gaya hoon'. The human mind always tends to analyze what 'could have been'. Here, Suri replays the 'could have been scenes' forbidding his son & his friend to venture alone- "Let's play Checkers" or "Let me join you". Either of the two choices would have ensured Karan's safety. Suri can't forgive himself for having dozed off. He feels Roshni also holds him responsible, a fact that Roshni denies as she has never thought on these lines. Like the child protagonist of the Hollywood film Sixth Sense, Suri was seeing a dead person…I wished Suri was able to see his son Karan instead of Rosy! That would be rosy! Just imagine if Suri was able to see all the other dead people in the film- Armaan Kapoor, Shashi, Temur…! Case solved!
Roshni feels their son's death was an accident. Suri is not to be blamed for it, as even she had fallen asleep. She feels Suri is the one who needs the psychiatric, Dr.Punjabi's, help as he does not open up or share his thoughts or grief with anyone, not even with her. Roshni does not take any of the medicines prescribed by the psychiatrist and yet starts living with Frenny's messages from Karan. I especially liked the scene where Suri is mad at Roshni for visiting Frenny in spite of being 'padhee-likhee' and having taught Science subject and Roshni gives a power-packed reply. Roshni's Talaash is for happiness, spending quality time with her hubby like old times, staying together like 'Pati Patni', accessing her son's messages through the psychic medium, making Suri realize and believe…
Frenny's Talaash is for Karan's parents so that she can pass on his message to them and lessen their grief.
Temur's Talaash is for easy wealth, settling with his lady-love and a better life far away from the brothel. Temur's trick of throwing money to confuse & distract his chasers is akin to a scene in Ek Tha Tiger. Temur's use of wheel-cart to flee on the bridge is something that Mazhar Khan's

character Abdul also does in Shaan movie. In Talaash movie, richest is Temur's girl-friend, Nirmala, who is richer by 50 lacs at the end!
Takeaway:
Talaash has valuable lessons for all.
Parents- Don't leave your kids unattended. Be extra cautious while taking additional responsibility viz. when your child's friend accompanies you on an outing.
Youth- Indulging in back-seat antics and involvement with call-girls can be life-threatening…may cause paralysis, strange accidents and AIDS.
Unmarried people- Recognize and respect true love. Agree and do anything for a person who truly loves you…you will get richer!
Married Men- Don't fall in love with anyone else other than your wife! No extra marital affairs please…lover might be a ghost! And yes, spend more time with your wife!
Non-Believers- There are many things that Science cannot explain. Keep your eyes open and believe in the Supernatural. There's more to what meets the eye…